About us
Inscape House School is based in Cheadle, Stockport within a secure, purpose built, specialist SEND setting. Our school is fully DDA compliant with sensory adaptations to provide a low stimulus environment for our students learning. We have a number of specialist facilities which include a multi-sensory room, a soft play area, individual learning environments and a variety of play areas which are suited to different kinds of activity, including a sensory garden and 4D interactive technologies.
We recognise the importance of providing our students, parents and guardians with access to careers information in preparation for future transitions. We also understand that it is essential to provide a range of events that will offer providers an opportunity to access the school to offer impartial careers advice to students and/or their parents. Inscape House School has been awarded the Fair Train Silver Quality Standard Award, which recognises an excellent provision for work experience. Please find further information about our careers programme via the links provided.
You can find out more information about our careers team, resources, the programme here.
Labour Market Information
Labour Market Information is a useful tool to help in researching and identifying future jobs in the local area. Labour Market  Information also supports in understanding the skills needed for certain roles and the demand for future employment. You can download and read Labour Market Information for different geographic areas here.
Careers Programme
You can download our careers programme throughout the academic year for students from Year 8 to Year 14 here.
Learner Destination Data
You can download our learner destination data from 2017-2020 here.
Parents Guide
You can download 'The Parents Guide to Helping Your Child To Know What's Next' here.
inCafe
Welcome to inCafé, our campus coffee shop where students gain valuable work and life experience.
Pop in for a cuppa and a sandwich, and support our students.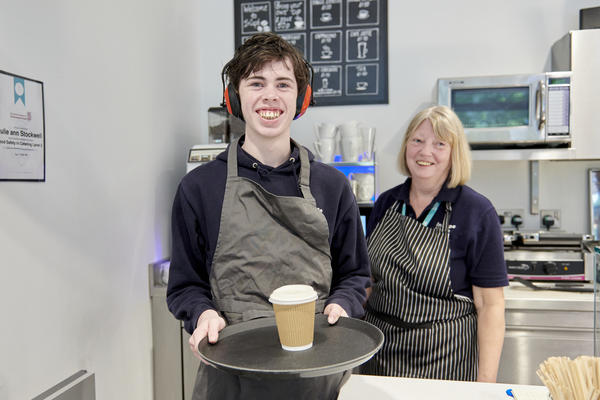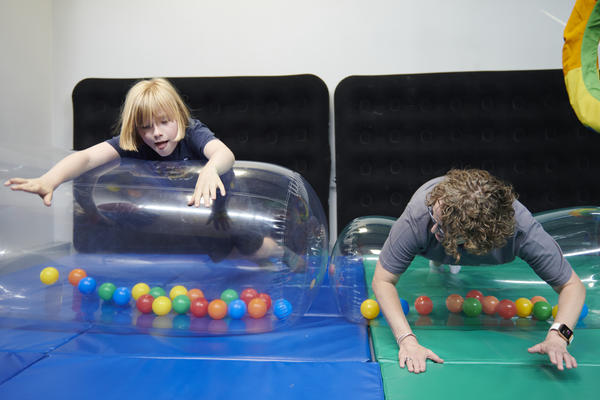 Therapy support
Just like our learning programmes, therapy at Inscape House School is shaped to fit each student. 
Our team of experts work with you, our educational team and external professionals to create an individual therapeutic programme. So every student gets the support they need to help them thrive.
Specialist PBS service
Our specialist PBS service is developed around the needs and preferences of the adults we support. This allows us to offer person-centred packages that takes into consideration the preferences of the individual as well as looking at their needs in a holistic way.