Stockport Special Educational Needs and Disabilities Information Advice and Support Service (SENDIASS)
The Together Trust's expert team are here to offer free, confidential and impartial support to parents and carers of children and young people aged between 0 and 25 in Stockport who have or may have Special Educational Needs and Disabilities. We also provide independent advice and support directly to young people aged between 16 and 25 who have or may have Special Educational Needs and Disabilities. Young people can access the service in their own right or with the support of their parents.
Get in touch with us today
Our expert team at the Together Trust will do everything they can to support you and your family. Contact details can be found below or you can get in touch by filling in our online contact form:
Telephone: 0161 240 6168
Email: stockportsendiass@togethertrust.org.uk
Post: SENDIASS Service, Together Trust Centre, Schools Hill, Cheadle, Cheshire SK8 1JE 
Facebook: Follow our Facebook page
More information about our SENDIAS service
Support we provide
Advice on all levels of support including SEND support in school, Education, Health and Care Plans and transition to post 16.
Advice on gathering, understanding and interpreting information and applying it to your own situation.
Individual casework where needed including support in attending meetings
Information on resolving disagreements, complaints procedures and means of redress including support to manage mediation and appeals to the SEND tribunal
Signposting to alternative and additional sources of local and national information, advice and support
How can I access this support
Telephone
Email
Social media
You can find our contact details at the bottom of the page. We may also be able to offer in person meeting with a member of our team and support you at meetings.
Workshops we offer 
Education, Health and Care Plan (EHCP) process,
EHCP Section A – Child/Young Person, Parents and Carers Views
SEND Tribunal Process
What is IASS and how to access it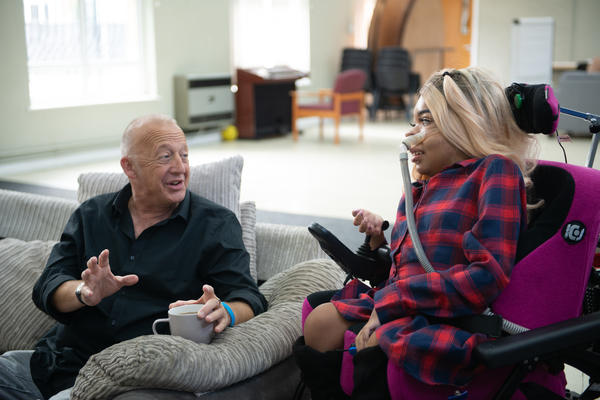 Information from IPSEA
More information can be found below from the Independent Provider of Special Education Advice (known as IPSEA). IPSEA offers free and independent legally based information, advice and support to help get the right education for children and young people with all kinds of special educational needs and disabilities (SEND). They also provide training on the SEND legal framework to parents and carers, professionals and other organisations: