Together we thrive
Our vision is a society where people thrive because they are valued within their communities. With your help we champion the rights of children, young people and adults across the North West. Every year, we deliver life-changing care, support and education to thousands of people so they can lead the happy, fulfilled lives they deserve.
We're growing our team of support workers
We're looking for caring, enthusiastic people to look after children and young people in our residential homes and supported living spaces in Stockport, Bolton and Salford. No experience is needed – we'll provide the training. Could this be your next role?
Our response to Covid-19
We are committed to keeping the people we support and our workforce safe and healthy.
The support, passion, professionalism and teamwork from our colleagues has meant that the people we support are being kept healthy and safe. Our plans have always been to minimise the risk of exposure to coronavirus (COVID-19) for the people we support and our workforce. 
Our services
We have made the difficult decision to close Newbridge and SK30 day services, youth clubs and community outreach services. Newbridge, the Hub and SK30 both continue to provide services for people whose carers are key workers. We understand the impact that this may have for some of the people we support. However, we felt that this was a necessary step to reduce the potential risk of infection and support government guidance.
Our schools and colleges remain open to vulnerable students or whose parents are key workers.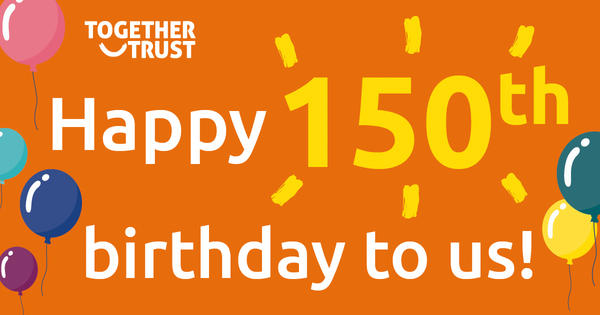 We are 150
Thanks to the Heritage Lottery Fund and Arts Council England we'll be opening up our history throughout the year in lots of ways. Join us as we celebrate this special year.
Be brave, be brilliant, be a foster carer
We've worked hard to build a connected fostering family where staff, carers and families can support each other. We know that thinking about foster care comes with lots of questions so we're only a phone call away.
t:  0161 283 4800