Therapy and specialist support
Our experienced multi disciplinary team offer a wide range of therapy and training programmes, available to professionals.
Our team offers bespoke input for children and young people in a variety of settings; and universal advice for the wider community in which they live and learn. We can provide assessments, 1:1 and group therapy, programmes of support and written reports.
Our therapy packages are individualised to meet the needs and interests of the child or young person. We aim to work collaboratively with families and professionals across health, education and social care sectors to provide the best possible service for our young people.
Speech and language therapy
Our speech and language therapists support children and young people with a wide range of speech, language and communication needs based on the individual requirements of each young person and the settings in which they live and learn. We support people who have:
Autism spectrum conditions, including Asperger's syndrome
Attention and listening difficulties
Receptive language difficulties (understanding what other people say)
Expressive language difficulties (using words, forming sentences)
Communication and interacting with others in social settings
Speech sound/pronunciation difficulties, including dyspraxia
Stammering
Selective mutism
Occupational therapy
We support practical skill development and understanding of sensory differences to maximise occupational performance. We also aim to provide training and support for those who care for people at home, school and work. Our main areas of focus include:
Personal care and activities of daily living
Handwriting and other fine motor skills
Gross motor and strength development
Engagement with preferred activities
Sensory processing differences
We have an established bank of training packages and can also deliver bespoke training and coaching if required
Advisory teachers
Our advisory teachers are experienced in working in mainstream and SEN school settings and have extensive experience of supporting young people and the staff who teach and support them. Within our team we have teachers who specialise in working with young people who have autism and social communication difficulties; display behaviour that challenges; and with Social Emotional and Mental Health (SEMH) conditions.
Positive behaviour practitioners
Our PBS practitioners have backgrounds in teaching and working with young people in mainstream and special educational need settings.
Our Positive Behaviour Support Practitioners work closely with staff in a range of settings including schools and social care residential services. We can work with your setting to implement a tiered service-wide positive behaviour support model, focusing on building staff skills through training, coaching and modelling.
Sleep services
Our Specialist Sleep Practitioners work closely with families to provide bespoke sleep programmes for young people who have autism and other complex needs.
They provide workshops and 1:1 clinics for families and for professionals to advise on good sleep hygiene practices and to unpick some of the complex issues impacting on a family's sleep.
We also work with schools to raise awareness of the importance of sleep for health and wellbeing, and to help pupils implement positive sleep habits in
their routines.
Psychology services
Together Trust's Psychology service offers bespoke packages of support to meet gaps in local provision and enable children and young people to thrive.
Our highly trained and experienced team work in partnership with a varity of organisations to provide the highest standard of servie to children and their families.
Find out more about the services we provide and read more about examples of our work here.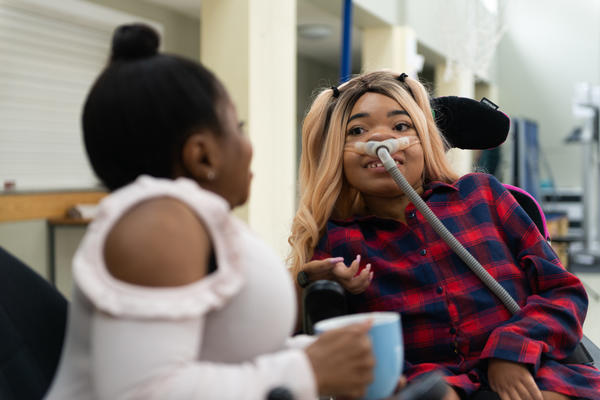 Therapy and specialist support for Parents/Carers
Our therapy packages are individualised to meet the needs and interests of the child or young person. We aim to work collaboratively with families and professionals across health, education and social care sectors to provide the best possible service for our young people.
Therapy Provision for your Education Setting
Together Trust Therapy Service can provide your school, college or nursery with a speech and language therapist and/or OT on an occasional or regular basis, weekly, monthly or termly, depending on your level of need.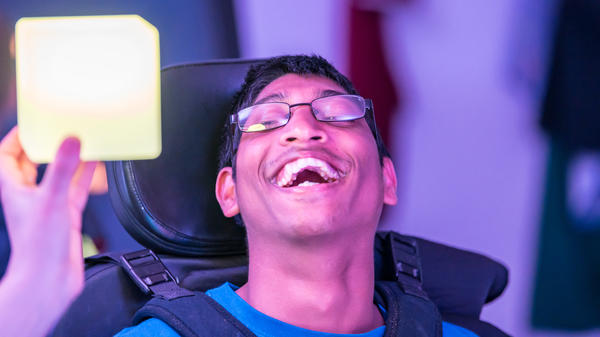 The therapist explained how to differentiate the work for Jane. She sat with her in class and showed us exactly what to do. I wish she was here full time! The resources she provided for us are excellent!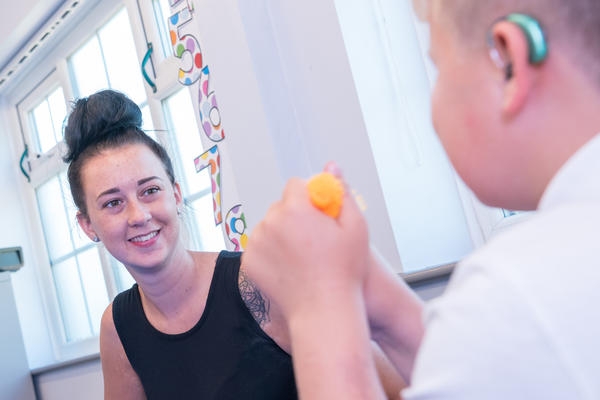 Therapy and specialist support for Professionals
We will work collaboratively with you to design a training package to meet the needs of your staff. We can accommodate whole school training as well as sessions for discrete teams. Sessions can be run as twilight or INSET packages.
Excellent standard of training, very clearly presented with lots of practical ideas.
Participant on Using Visuals training course
Training for Organisations
We can deliver a range of training courses that can be tailor made to meet the needs of your staff. Therapists can also be available during the school day for Drop-in sessions where teachers can seek advice about issues relating to speech, language and communication strategies or sensory processing and fine motor skills.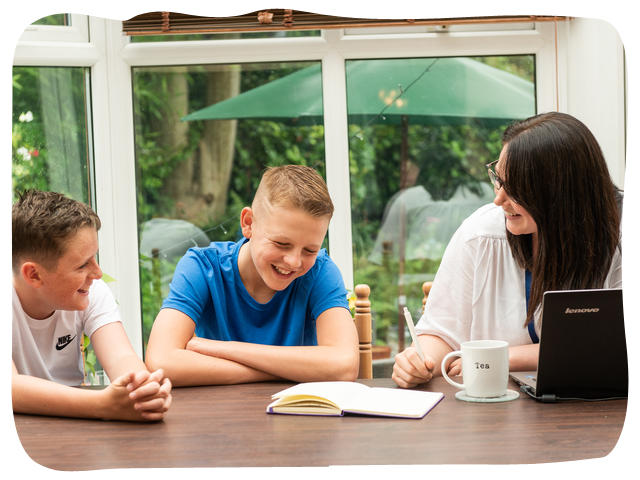 Commissioning our services
Our Therapy Services can be commissioned by Local Authorities, Schools, Academy Trusts, Colleges, Nurseries, Social Care services, clinical commissioning groups and by individual families. We can be commissioned for one-off assessments or consultation sessions or for longer term contracts as required.
Close working relationships across our multidisciplinary team allows easy access to other professionals and speedy onward referrals as required.
The Together Trust is a not-for-profit organisation offering therapy services at competitive rates. Please contact us for more information or to arrange an informal meeting to discuss your requirements.