Short breaks
The whole family can rest and recharge with our short breaks service. 
Our homes in the North West are a chance for everybody to rest and recharge your batteries. And a wonderful opportunity for children and young people to make friends, have fun and experience new things.
We've put a lot of love into designing our homes to create warm, friendly and nurturing spaces for the young people we support. They really are a home from home.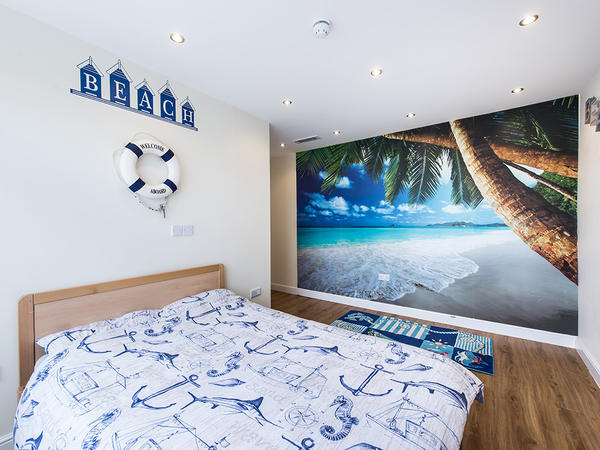 Meridian
Meridian is a safe and welcoming home for young people with autism. 
We've got sensory rooms, low stimulus spaces and an outdoor play area. Not to mention our lovely communal spaces.
With space for up to five children each night, we offer personalised care and plenty of opportunities for your child to learn, socialise and play.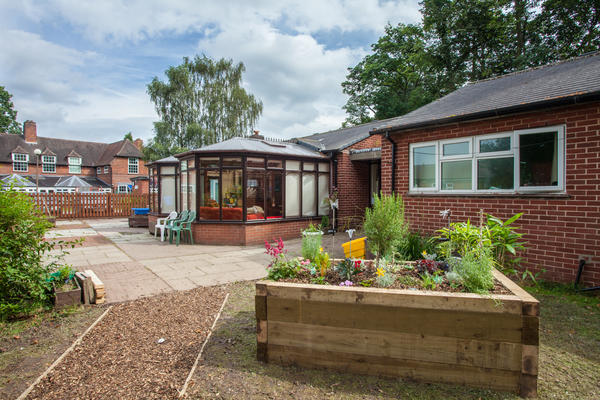 Woodlands
Woodlands has been specially designed with our young people in mind. We've got five bedrooms, adapted living spaces and a beautiful sensory garden.
It's a calm, safe and stimulating space where we can support your child's needs while helping them develop to their full potential.
"They treat our children like their own extended family."
Answers to some your questions
Where are your homes?
We have two homes in the North West where we can offer short breaks to families. They're both based in the Stockport area. Our three shared care homes are in Greater Manchester. Get in touch to find out more.
Who can take a short break at your homes?
Our homes are designed for children and young people aged 5 to 17-years-old. Meridian welcomes young people with learning and communication difficulties, autism and associated challenging behaviours. While Woodlands is designed for young people with physical disabilities, complex medical needs, learning difficulties and sensory impairments.
What will my child do during a short break?
Short breaks are a great opportunity for your child to learn, play and socialise while getting all the support they need. From horse riding to horticulture, young people can take part in all kinds of experiences. We know that every young person is different, so we'll work with you to shape the right plan for them. We also think carefully about the group dynamic in our homes, so that every child feels comfortable and gets the most out of their stay.
What kind of support do you offer?
Our dedicated, friendly team has a wide range of expertise, so we can offer truly personalised care to the young people we support. Staff are trained in accredited behaviour management approaches, P.E.C.S, Makaton and ASC specific training. We also have the wider Together Trust family at our fingertips, including speech and language therapists, clinical psychologists, sleep experts and school teams.
We're so proud of our homes. Whether your child is with us for a few days or a few months, they get the same level of care and support. 
Ask us about short breaks
If you have any more questions, we're just a phone call away.
t: 0161 283 4848
Or fill in our online contact form and someone will be back in touch.