Specialist PBS Service
Our specialist PBS service is developed around the needs and preferences of the adults we support. This allows us to offer person-centred packages that takes into consideration the preferences of the individual as well as looking at their needs in a holistic way.
Our aim is to build quality of life by designing bespoke weekly programmes for the individuals that we support, ensuring that they have regular access to their local community, social inclusion and opportunities to develop leisure skills. By facilitating independence and working closely with families and carers we ensure there are plans and goals to work towards in all settings.
Our team
Our highly specialist team are passionate about breaking down barriers for the individuals we support through meaningful engagement. Focusing on the individual's strengths, the team are trained to break down tasks or activities to make them more achievable, enabling individuals to develop valuable transferable skills.
Who we support
Our service can offer a continuation of college for individuals that might not suit a traditional day service or vocational path. With no age limit our service is suitable for adults at any stage of their life. Our overall approach to the service is preparation for Adulthood and with functional and transferable skills.
Activities and opportunities
We provide opportunities to develop transferable skills, volunteering, leisure and community-based activities. We work closely with local leisure centres and providers such as Jump Space and cycles for all to ensure any specialist access to leisure activities can be facilitated.Creating social opportunities is important to us and throughout the day everyone is encouraged to participate within their own comfort level. Social activities take place both inside the service and on regular community trips. Examples of group activities include trips to local parks or cafes, group cycling or swimming sessions, attending the cinema, or setting up our own movie afternoons with homemade snacks.
Where we're based
Our specialist PBS service is provided out of two different locations. These are:
Kershaw's Tannery
Water Street
Stockport
SK1 2BP
Taylorson Street
Ordsall
Salford
M5 3EX
What is Positive Behaviour Support (PBS)?
PBS is 'a person centred framework for providing long-term support to people with a learning disability, and/or autism, including those with mental health conditions, who have, or may be at risk of developing, behaviours that challenge.
What is Active Support?
Active Support encompasses a range of approaches which aim to provide enough help to enable people to participate successfully in meaningful activities and relationships. This means supported people gain more control over their lives, develop more independence and become more included and valued members of their community.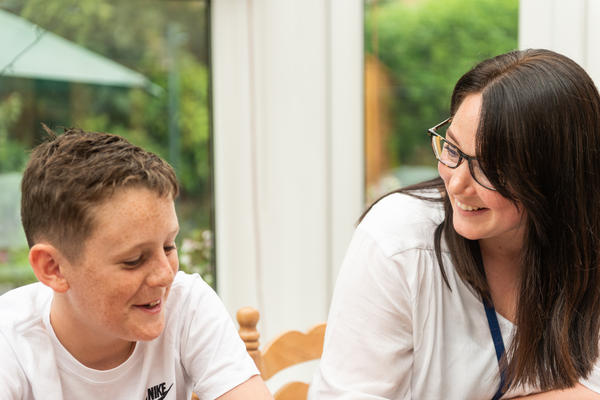 Get in touch
Speak to us about an initial assessment or to find out more about how we work.
Email: enquiries@togethertrust.org.uk 
Call: 0161 283 4848
Visit: togethertrust.org.uk