Curriculum
Our students are here to prepare for the future they want. We're here to help make that happen. Step by step, we help our learners conquer their barriers, go beyond their expectations and own their unique success. And we do so through our bespoke curriculum.
Why Inscape House School?
Choose from a broad range of subjects based on the national curriculum
Learn communication, social and life skills
Prepare for all aspects of adulthood, from future work and community life to independent, healthy living
Gain nationally recognised qualifications
Learn at your level, with an individual academic and therapeutic programme designed around you
If you'd like more information about our curriculum, get in touch with Hannah Stollar.
Primary School
Over three years, students explore different aspects of the curriculum through themes to help make learning more relevant. In this period we cover:
Literacy, language and communication
Mathematics
Physical development
Personal social and emotional development
Expressive art and design 
Understanding the world 
Our main reading scheme is the Oxford Reading Tree. We use the Letters and Sounds programme to teach reading. 
Middle School
Students in our middle school embark on topic-based learning, studying the subjects that match their interests and aspirations. They can also access plenty of enrichment activities. Over three years, their curriculum will focus on: 
English 
Maths
Science 
Computing 
Humanities 
Art 
Personal, social and health education (PSHE) 
Food technology 
Health and wellbeing
Upper School
When students move into our upper school they follow an accredited curriculum across two years, along with non-accredited learning. Subjects covered include: 
English 
Maths 
Science 
Personal, social and health education (PSHE)
Outdoor learning 
Art 
Geography 
ICT
Food technology
Employability
In upper school, students can achieve a range of qualifications, including pre and entry-level, functional skills, GCSE, Duke of Edinburgh, Arts Award, Duke of York, ASDAN BTEC, EPQ's and Cambridge Nationals.
Post-16
As we prepare our students to leave us, they embark on a three-year cycle of accredited learning and enrichment activities. This is where they can hone their skills and interests ahead of adult independence. Students can choose to study a range of academic, vocational and social subject areas:
Academic
English 
Language, literacy and communication
Maths
Science
Art 
ICT 
Vocational and college links
ASDAN employability and enterprise education
Work experience and careers guidance
Vocational taster sessions and college links:
Multi-trade
Vehicle maintenance
Construction
Hospitality
Animal care
Computing, games and media
Non-accredited 
Independent community participation
Expressive arts
Physical development
Understanding the world
Personal, social and health education (PSHE)
Sex and relationship education
Health and wellbeing education
Across all these subjects areas, students can achieve a range of qualifications, including pre and entry-level, functional skills, GCSE, A Level, Arts Award, Duke of York, ASDAN, EPQ's, BTEC and Cambridge Nationals.
Learning at your level
We have four different pathways at Inscape – Champions, Explorers, Adventurers and Pioneers. Each path provides a structure for our learners.
From the moment you choose our school, we work with you to assess your child's education, health and care needs. We'll then get them started along the right pathway. As things change, your child might move between different pathways to suit their needs.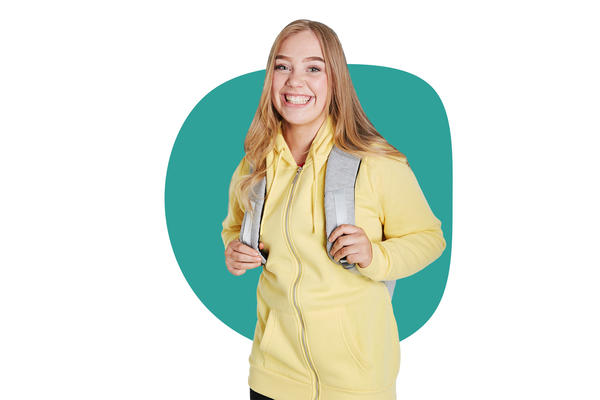 What does success look like?
Every learner is on their own journey. So we believe in celebrating individual success. But we see positive outcomes for our students in six key areas:
Developing skills for life 
Growing knowledge and understanding 
Mastering economic wellbeing 
Learning how to take positive risks 
Knowing how to stay safe 
Developing emotional wellbeing
As students travel along their learning journey, we regularly assess their progress through the curriculum. We celebrate every success along the way, as well as keep on top of any additional needs or changes.
New students
To help us choose the right pathway for your child, we'll assess their starting point when they join us. Together we'll discuss your child's education, health and care plan and transition review. We might also do a few assessments. These might include:
AET baseline
Subject-specific baseline tests
Initial placement review
Interim placement review
Provision map
OT assessments
SaLT assessments
Therapy outcome measures
Daily
We measure student progress against their plans every single day and identify positive next steps through:
Self-assessment
Peer-assessment
Purple pen work
Student-teacher dialogue
Termly
Each term in our student progress meetings, we'll update your child's roadmap and review our planning. We use data collection and audits to discuss your child's progress and update plans using:
Lesson observations
Learning walks
Moderation of work
Book scrutiny 
Therapy outcomes
Learning measures 
Yearly
Each year we'll conduct an annual review of your child's EHCP using:
Entry Level, Functional Skills, GCSE, Arts Award, AS Level and A-Level results
Occupational therapy (OT) reassessment and outcome measures
Speech and language therapy (SaLT) reassessment and outcome measures
Accountability and measures of success
We also monitor your child's education, health and care plan outcomes using:
Attendance and engagement
Individualised planning
Impact of therapy or individualised programmes and outcome measures
Autism Education Trust targets
Behaviour
Individual education plan 
Student progress data and reports
Case studies