Worsley man takes up the 2.6 Challenge for the Together Trust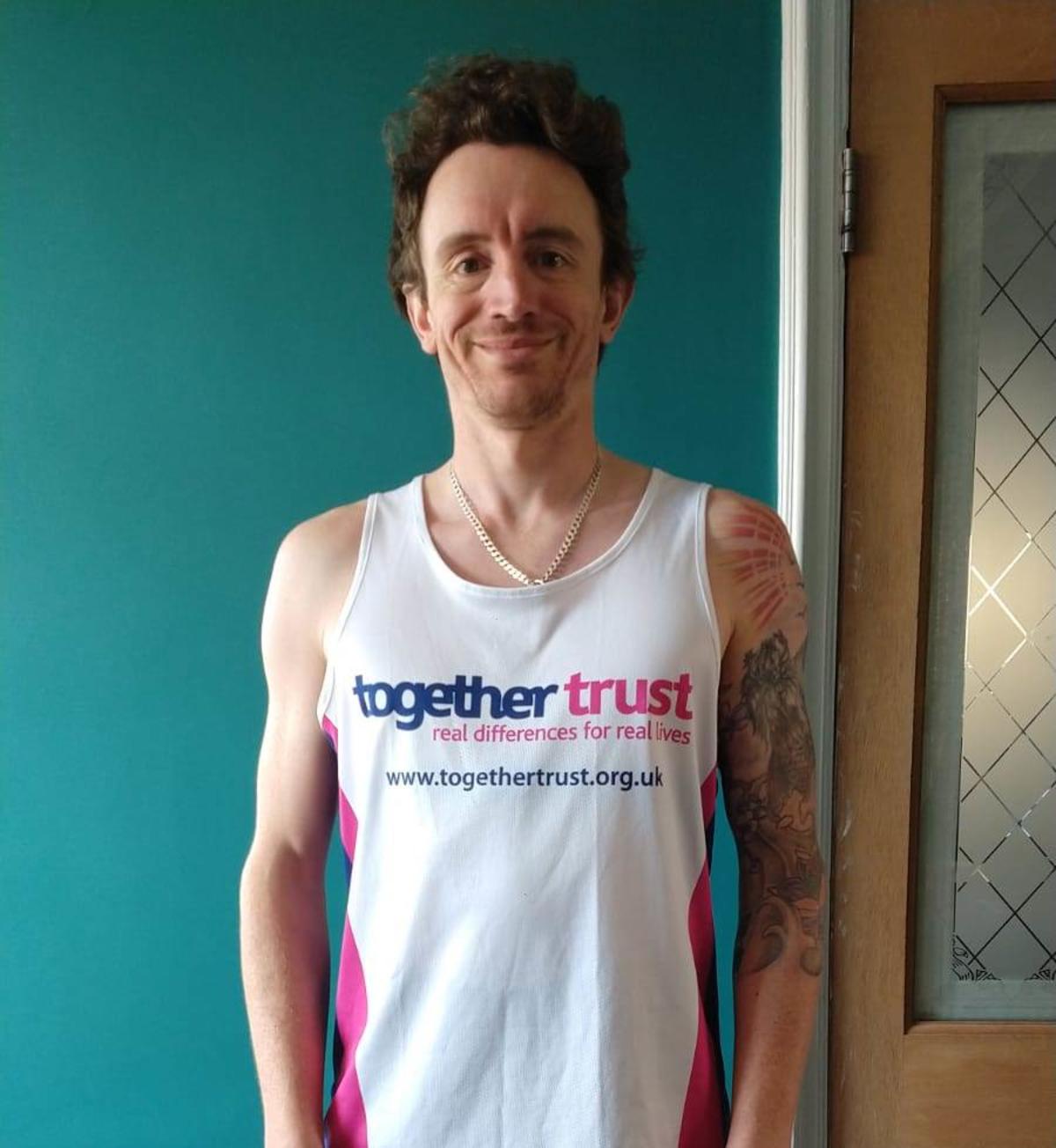 Worsley resident Oliver Hague is backing the Together Trust this month by taking part in the 2.6 Challenge. The challenge is a response to the wave of cancellations of mass-participation sports events across the UK, as a result of the Covid-19 crisis.
Some of the organisers of these events have come together to create the 2.6 Challenge in a bid to support charities and help them raise vital funds during this difficult period. The campaign launches on Sunday 26 April, which would have been the day of the 40th London Marathon, the world's biggest one day annual fundraising event. The public is being asked to dream up an activity based around the numbers 2.6 or 26 and fundraise or donate to the charity of their choice, and that's where Oliver comes in.
Oliver is a marketer and analyst for Brunel International, a corporate supporter of the Together Trust, and when last year pupils from our Inscape House School went to their offices in Manchester for work experience Oliver was impressed with our young people and was inspired to raise money for our charity.
Having been a long distance runner Oliver decided help by running in his first London Marathon. Sadly of course the event was cancelled but now with the launch of the 2.6 Challenge he's once again able to run in support for the Together Trust. From Sunday he will be using his daily one hour exercise period to run around 10km a day and to ensure he maintains appropriate social distancing he will be running early in the morning when the streets are extra quiet.  
Oliver aims to complete the challenge by Friday and he will be filming regular updates on his progress, which we'll be posting on our social media accounts. You can support his wonderful effort by sponsoring or donating through his JustGiving page.    
If you would like to support the Together Trust by participating in the 2.6 Challenge you can find our more information on our Challenge webpage.
You can learn more about raising funds for the Together Trust our fundraising page or by emailing us at: fundraising@togethertrust.org.uk or alternatively you can make a donation here.