How we're working with Brunel to create diverse workplaces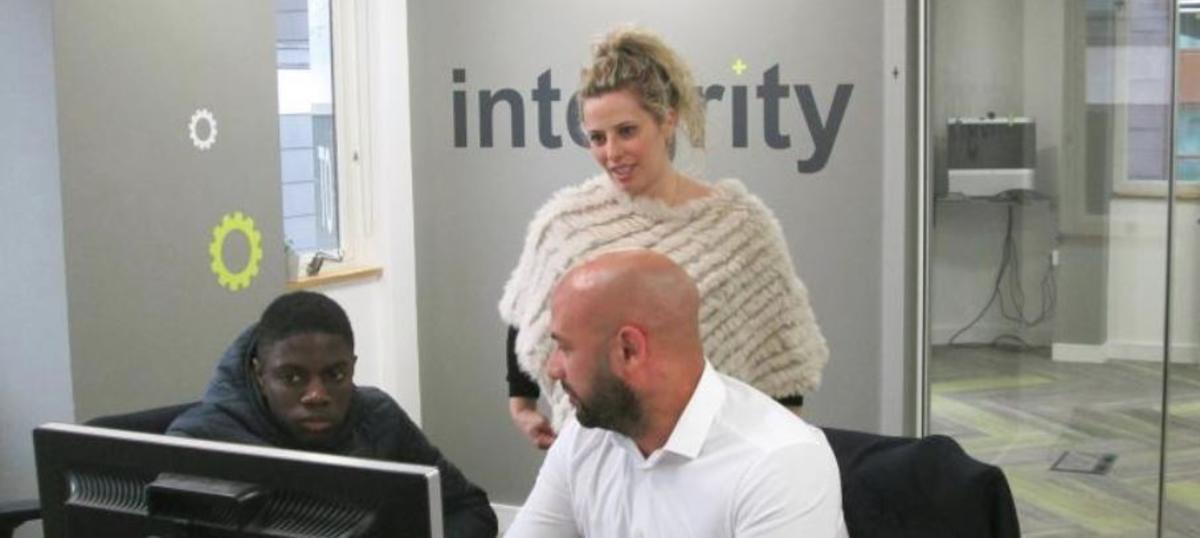 We want to see a society where people thrive because they are valued within their communities. But for many of the people we support entering the world of work can be a real barrier to achieving those ambitions.
With only 16% of adults who have autism in full-time employment, there is a clear need for businesses to recognise the value of a diverse workplace. To help challenge this we've partnered with Brunel International because they recognise that UK employers aren't creating enough opportunities for people who have autism.
The company based in Manchester city centre have been delivering work experience sessions for our students at Inscape House School. The school, based in Cheadle supports young people with autism and related social communication difficulties.
Staff at Brunel have worked on two sessions with the student so far. One about the importance of how they represent themselves on social media, and the other about what to expect and how to act in an office. They've also shared their knowledge about the type of careers available in the recruitment sector for the students, as well as in the oil and gas industry. 
Students will also be taking part in workshops on interview skills and CV writing. And to go that extra mile Brunel has been buddying employees up with the students so that they have someone they can go to for advice before a real interview.
Stephen Hardy from Brunel told us: "We think it's important to give the students our insight about work-life, giving our skills and knowledge back to people who need it.
Stephen left school at 15 with no qualifications, so understands the value that this type of support can offer:
"It was easier to get a job back then, now it's a real struggle for everyone, especially those with autism.
"My hope is that this project will give the students at Inscape some of the skills necessary to succeed."
Chief Executive Officer of Brunel International, Jilko Andringa said: "Through our collaboration with Inscape House School, we have the opportunity to use our internal capabilities, knowledge and enthusiasm to make labour markets more sustainable.
"We can do this by helping people with autism get closer to a job."
"We know many people with autism have unique skills that are needed in the labour market and we believe everyone is entitled to meaningful employment.
It's great to see there is so much potential in this group waiting to be unlocked and we are thankful that we can support the Together Trust to tackle the lack of opportunities in the workplace for people with autism."
We'd love to speak to more companies who share our values and our vision for society. Your organisation can collaborate in many ways with us from work experience opportunities to volunteering days or bespoke projects and events.
Get in touch with Alicen Thorn to discuss how we can make a difference together: Alicen.thorn@togethertrust.org.uk