Sleep Tight Trafford shortlisted for national autism award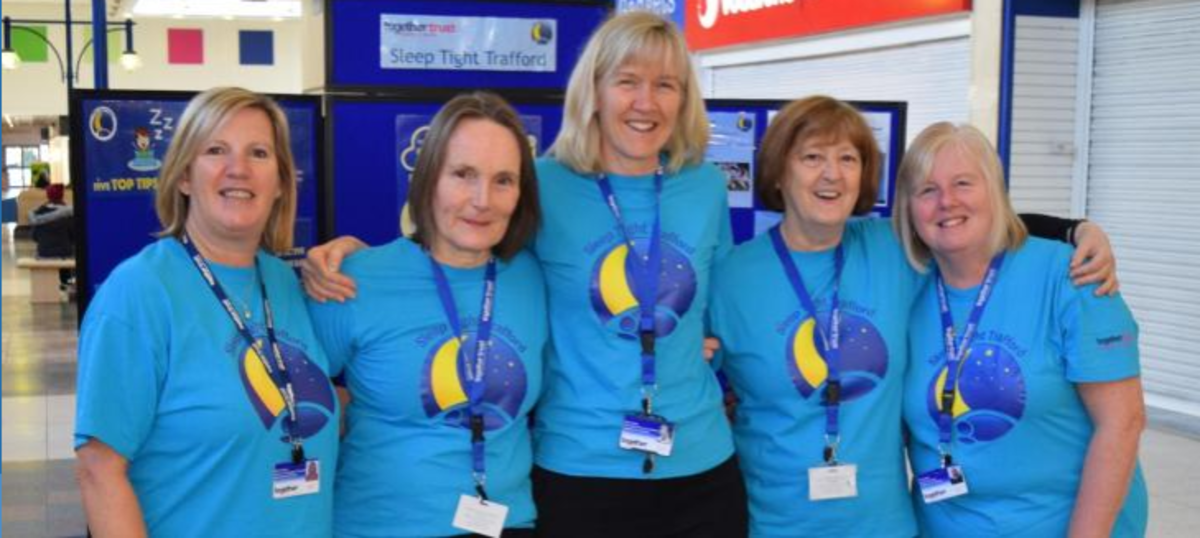 Our innovative service helping children in Trafford to get a good night's sleep has been shortlisted for the National Autistic Society's prestigious autism professional awards.
Sleep Tight Trafford is a service developed by Together Trust in partnership with Trafford Council and NHS Trafford Clinical Commissioning Group (CCG). The service has just been announced as finalists for the national award for Outstanding Health Service.
Chris Hoyle, Sleep Tight Trafford co-ordinator, said:
"Sleep is vital for our health and wellbeing, but we often take it for granted. Many children with autism have significant sleep problems which have a huge impact on children and their families.
"I'm thrilled that Sleep Tight Trafford has been shortlisted for outstanding health service for the second year in a row by the National Autistic Society. It will raise awareness of the importance of helping children with autism to get a good night's sleep."
Sleep problems in children are increasing and have been raised as a growing national concern, with wide-ranging impact on school attendance, behaviour, learning, and links with childhood obesity.
Cllr Jane Baugh, Trafford Council's Executive Member for Children's Services, said:
"I am delighted that Sleep Tight Trafford has been shortlisted for this prestigious award. It is vital that children with autism get a good night's sleep and Sleep Tight Trafford works hard to make this happen. Well done to everyone involved and good luck in the awards."
Sleep Tight Trafford supports families of children who have significant sleep problems and children with autism who have previously been prescribed Medication for sleeping. Initial findings have shown that the jointly commissioned service has reduced the need for prescribed Melatonin medication to aid sleep by 36.7%.
The service also trains healthcare professionals who work across the borough, so they are better equipped to support the families they work with who are experiencing issues with sleep.
Winners will be announced at a special ceremony on 7 March 2019 in Birmingham.