World Sleep Day 2022: Tips for a good night's sleep from our sleep specialist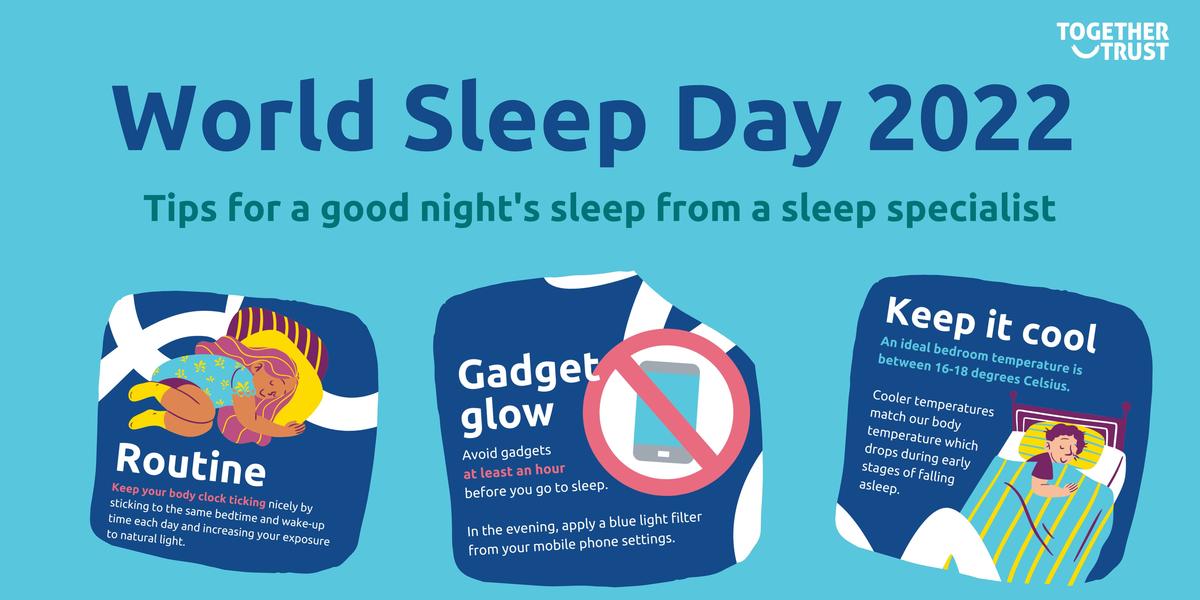 18 March marks World Sleep Day - the annual celebration of healthy sleeping patterns and awareness-raising of sleep problems. Quality sleep is essential to good mental health and living a happy life. This year's theme is 'Quality Sleep, Sound Mind, Happy World'.
NHS figures show that nearly one in three people suffers from poor sleep, and the Mental Health Foundation found that nearly 48% of UK adults agreed that sleeping poorly has a negative effect on their mental health. In addition to the impact that lack of sleep has on our physical health, research has shown that a poor night's sleep can reduce our ability to manage our emotions, affect our impulse control, reduce positive thinking, increase worry and lead to or worsen depression. If you wish to find out more, The Mental Health Foundation has produced an excellent booklet called 'Taking Sleep Seriously', which can be accessed by clicking here.
Our specialist sleep services for autistic young people and those with social-communication differences have all seen an increase in referrals recently. In response to this, and on World Sleep Day, we would like to share with colleagues a set of information and advice sheets developed by our service. These aim to provide sleep tips for those working with, or supporting, young people with sleep difficulties. They contain information on various areas linked to sleep, with practical ideas and considerations. We currently have the following downloads on our website, which are aimed at children and young people aged over 12 months:
Bedtime routines
Anxiety and fear
Bedding
Daytime activity and exercise
Food and drink
Light
Temperature
Noise
Night Terrors and Nightmares
Relaxation
These can all be accessed by scrolling to the bottom of this webpage.
In the future, we will be developing similar advice for babies and teenagers, so watch this space! We would also like to let colleagues know that our new sleep services website is currently under development and is due to launch on 1 April. It will centralise all our resources and also provide clear links for the different services we offer.
I am wishing you a restful weekend and a good night's sleep!
Kate Seasman, Sleep Service Manager at the Together Trust