Manchester Evening News Print Editor set to judge Bridge College photo competition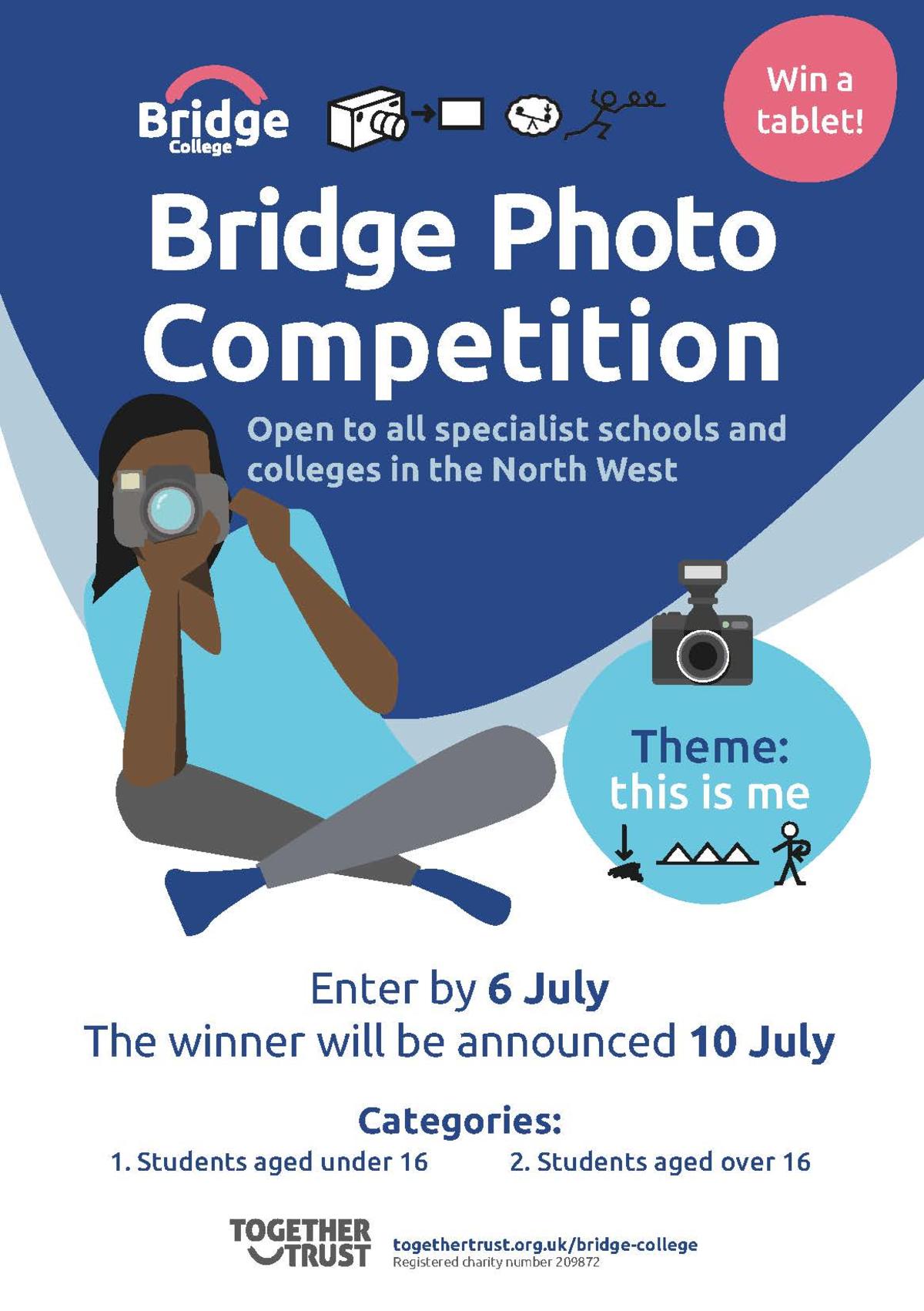 Students at specialist schools and colleges across the North West have a chance to show off their photography skills and win a tablet device, to help them develop their creative and photographic skills. The competition is being run by the Together Trust's Bridge College and is being judged by Paul Coates, the Print Editor at the Manchester Evening News.
Paul, who has been with the MEN for more than 28 years, said: "When Bridge College got in touch with the MEN we were only too happy to get involved. Ever since the paper was founded in 1868 we've done anything we can to help the people of Greater Manchester, we always have and we always will.           
"We use photography every day when we're designing the paper. We're always on the lookout for strong images and ways to present them, to help us inform and entertain our readers, both in print and online as compelling pictures also drive our website, which is the biggest regional news website in Britain.
"So, judging a photography competition for students from specialist schools and colleges is a great way for us to use our skills to help others.
"When judging entries I'll be looking for imagination and innovation within the competitions theme, along with excellence in executing that idea."              
Lisa Duncalf, Principal of Bridge College in Openshaw, said: "We're really grateful to Paul and the MEN for agreeing to use their expertise to support such a good cause. For young people at specialist schools photography can be a really great way to unlock their creativity, as well as a chance to express themselves in new and unique ways.  
"We want to encourage that, not only among our own students but also all those attending any specialist school and college in the North West. And that's why the theme for the contest is 'this is me'."   
The competition has two categories, one for under 16's and one for over 16's with one winner from each category winning a tablet. Participants are allowed to enter up to four images and full terms and conditions, along with detailed instructions on how to enter, can be found on the Together Trust website.  
Closing date for entries is the 6th of July 2020 with the winners being announced on the 10th of July. 
Bridge College offers specialist education for students aged 16 to 25 with learning disabilities, complex health needs, disabilities and autism. The college provides personalised support, tailored learning and hands-on life skills to give young people the confidence to exceed their aspirations.