Joyful news for Pride Month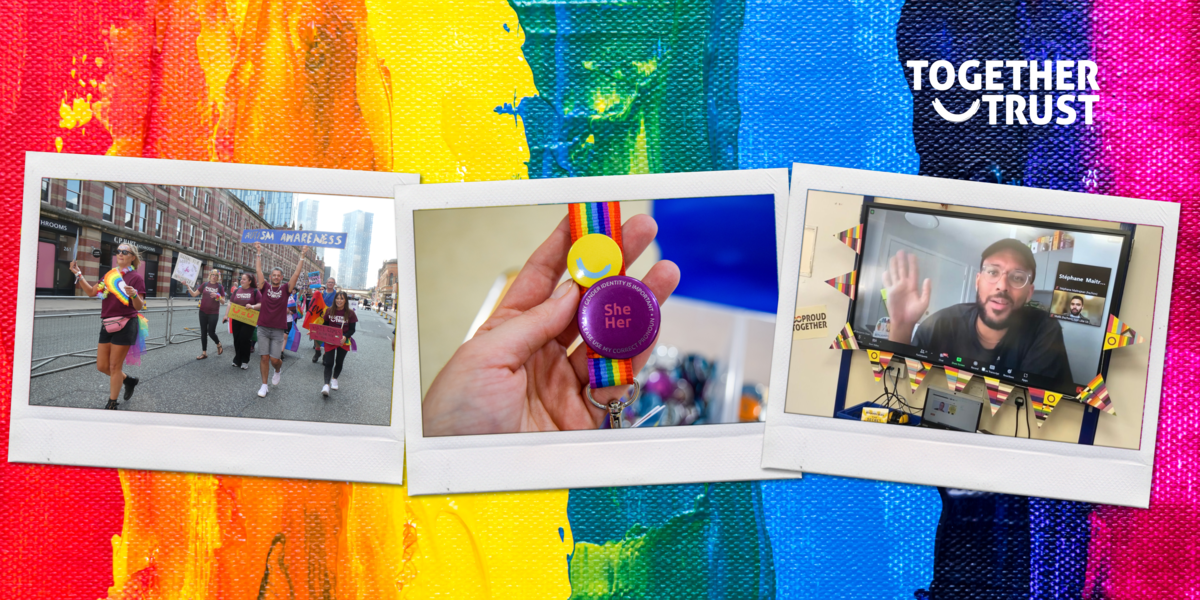 With the LGBTQ+ month well underway, here are some of the ways our Together Trust team is marking it across the services.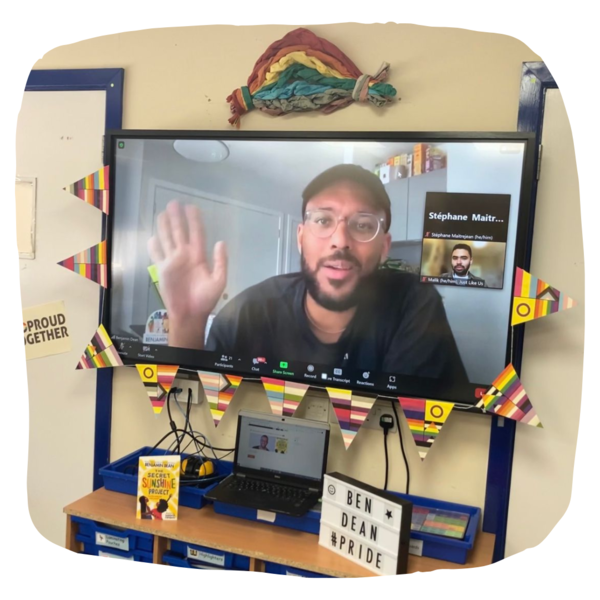 Celebrating School Diversity Week
Thousands of primary and secondary schools have been celebrating School Diversity Week this 20-24 June, including our students at Inscape House School. Some of the exciting activities that students can sign up for include story writing workshops, movie screenings, art sessions, comic writing, games, and dress-up events!
Proud Together - a new LGBTQ+ staff network
The Together Trust has recently launched a brand new network for LGBTQ+ staff that is all about creating inclusive and supportive communities for queer people and allies. The network aims to provide our LGBTQ+ staff and allies with a safe space to discuss experiences, celebrate events, raise awareness and effect change. The network is open to all staff members - whether you identify as LGBT+, are still questioning, or are an ally.
"It's a wonderful thing to be able to set up networks like this one - the LGBTQ+ staff network really embraces the unique diversity of the people at the Together Trust. I'm really looking forward to witnessing the full impact of what the network brings to our staff." - said Mark Lee, Chief Executive.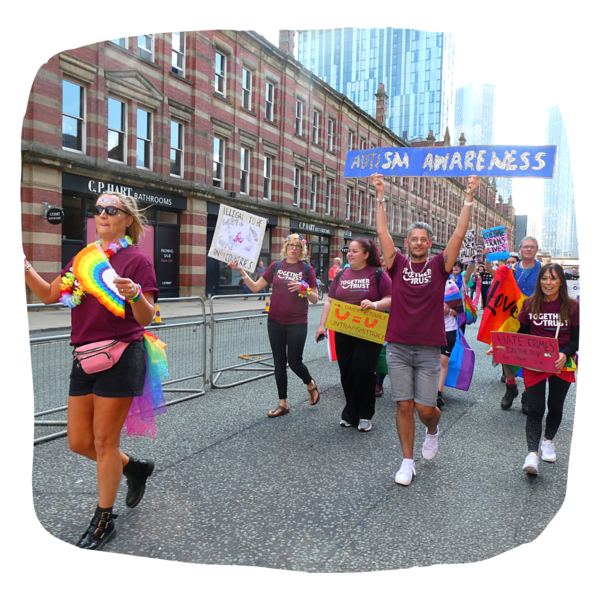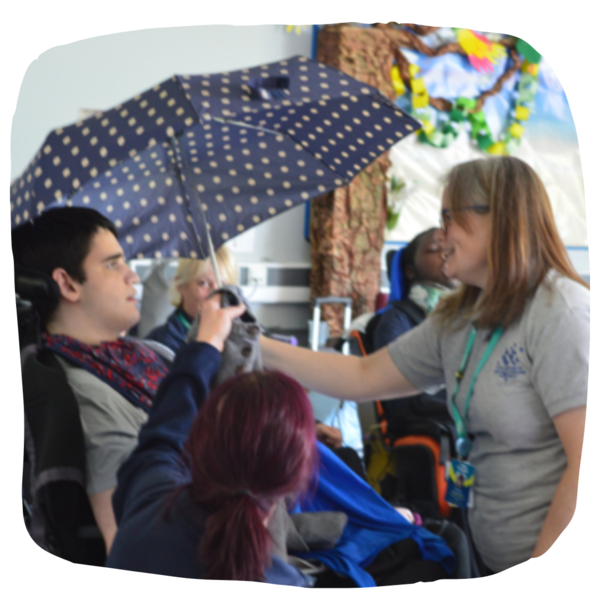 Heartstopper Sensory Story at Bridge College
Staff at Bridge College explored the beautiful story from the Heartstopper series with students with disabilities at Bridge College. Sensory learners got to experience the tale represented with lights, clothing textures, smells, and sounds. Students who use communication devices were able to narrate parts of the story, and others could join in with single phrases or a doorbell sound on Big Macs (accessible switches that learners can press).
Intersectionality - Autistic Pride
#AutisticPrideDay was on 18 June, a day for celebrating diversity and differences. As a charity, we have a duty to empower the young people and adults we support to be proud of all that makes them unique, including embracing their intersectionality. Here's a message from Proud Together, Inscape House School's LGBTQ+ network:
June 18 is #AutisticPrideDay, a day for celebrating our diversity and our differences. We have a duty to encourage children to be as beautifully unique as possible, and that includes embracing their intersectionality. 
Neurodiversity is beautiful. Queerness is beautiful. And at Inscape House School, we equip our students to understand their differences and champion inclusivity for everyone. We were overwhelmed with kindness at last year's Manchester Pride parade where our banner theme was #AutismAwareness - so many people came to tell us that they relate to our message. 
Being neurodivergent is still underrepresented in public spaces, and especially in the LGBTQ community. But as Tom Moran told The National Autistic Society in a blog, "LGBTQ+ people may have a greater understanding of autism, as they already know what it is like to be seen by society as 'atypical.'".
So dedicate today to celebrating: yourself, your children, your friends, family, as we will be celebrating our wonderful staff and students who are simply "Queerly Autistic".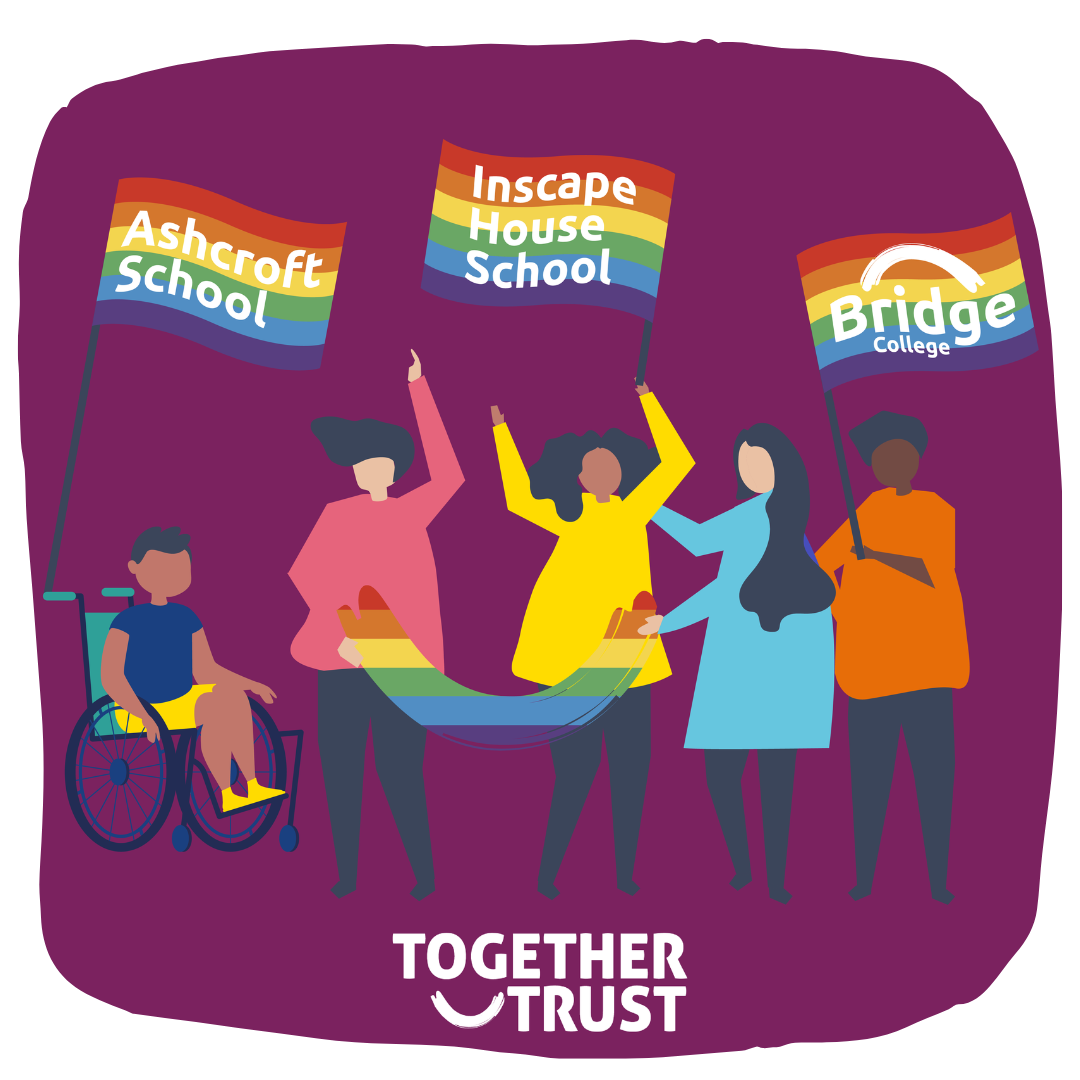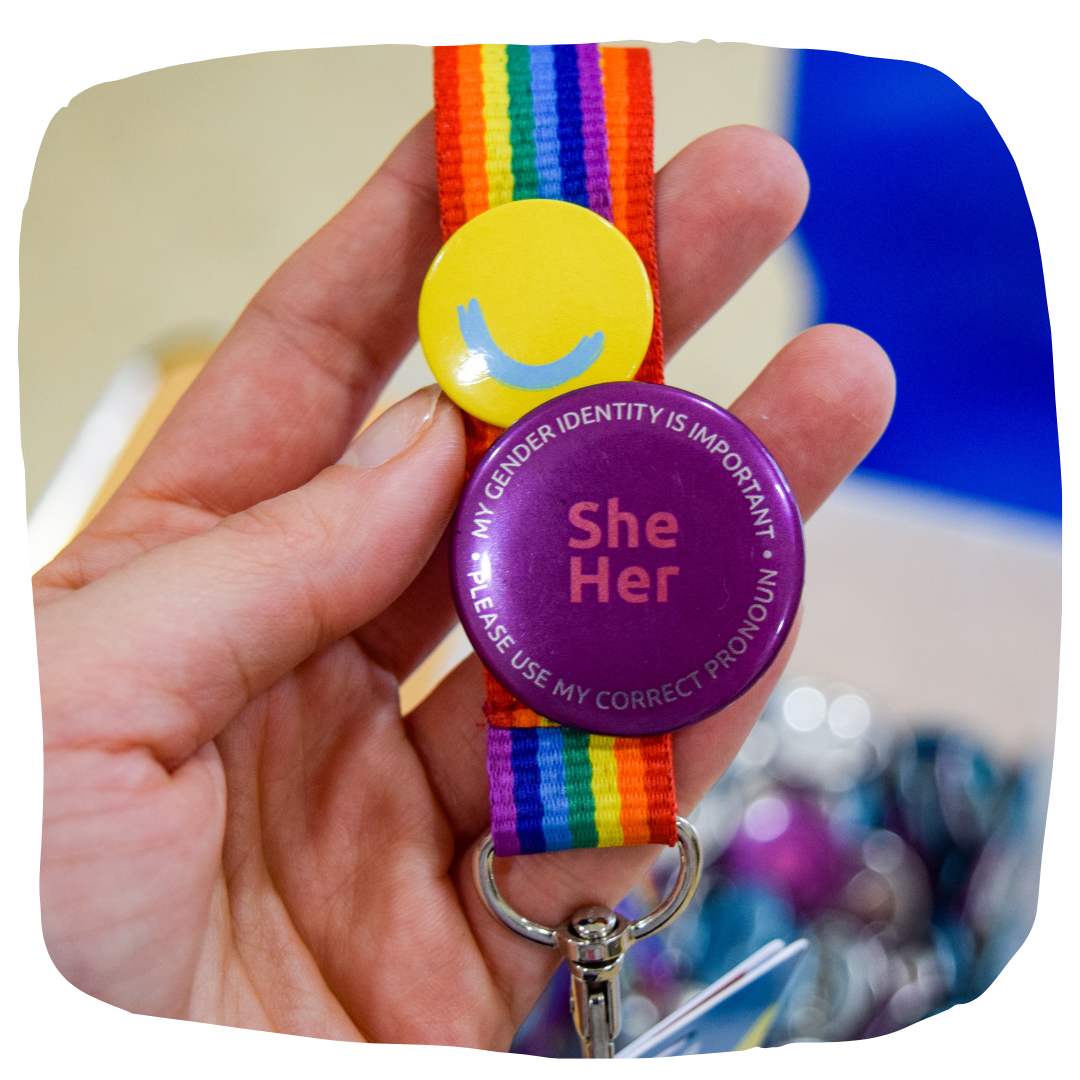 Ways to support
At the Together Trust, we aim to create an inclusive and safe environment for everyone. 
In 2017 Stonewall found that 51% of trans and 50% of non-binary people have hidden or disguised the fact that they are LGBT at work because they were afraid of discrimination. Whilst there have been some incredibly positive moves forward, it's clear from studies that workplaces can be more inclusive to queer people. 
Here are a few ways we can be more inclusive:
When you introduce yourself, also introduce your pronoun, i.e. she/her. It can remind people that it may not always be obvious which pronouns someone uses.
Wear a pronoun badge 
You can include your pronouns in your email signature/social media profile .
Try to avoid addressing groups or people with gendered language, e.g., instead of using 'Ladies and Gentleman', use the word 'everyone' to address a group.
If you're not sure what someone's pronouns are, ask them.
If you accidentally misgender someone, apologise to them and then move on using their correct pronoun.