Heartstopper Sensory Story at Bridge College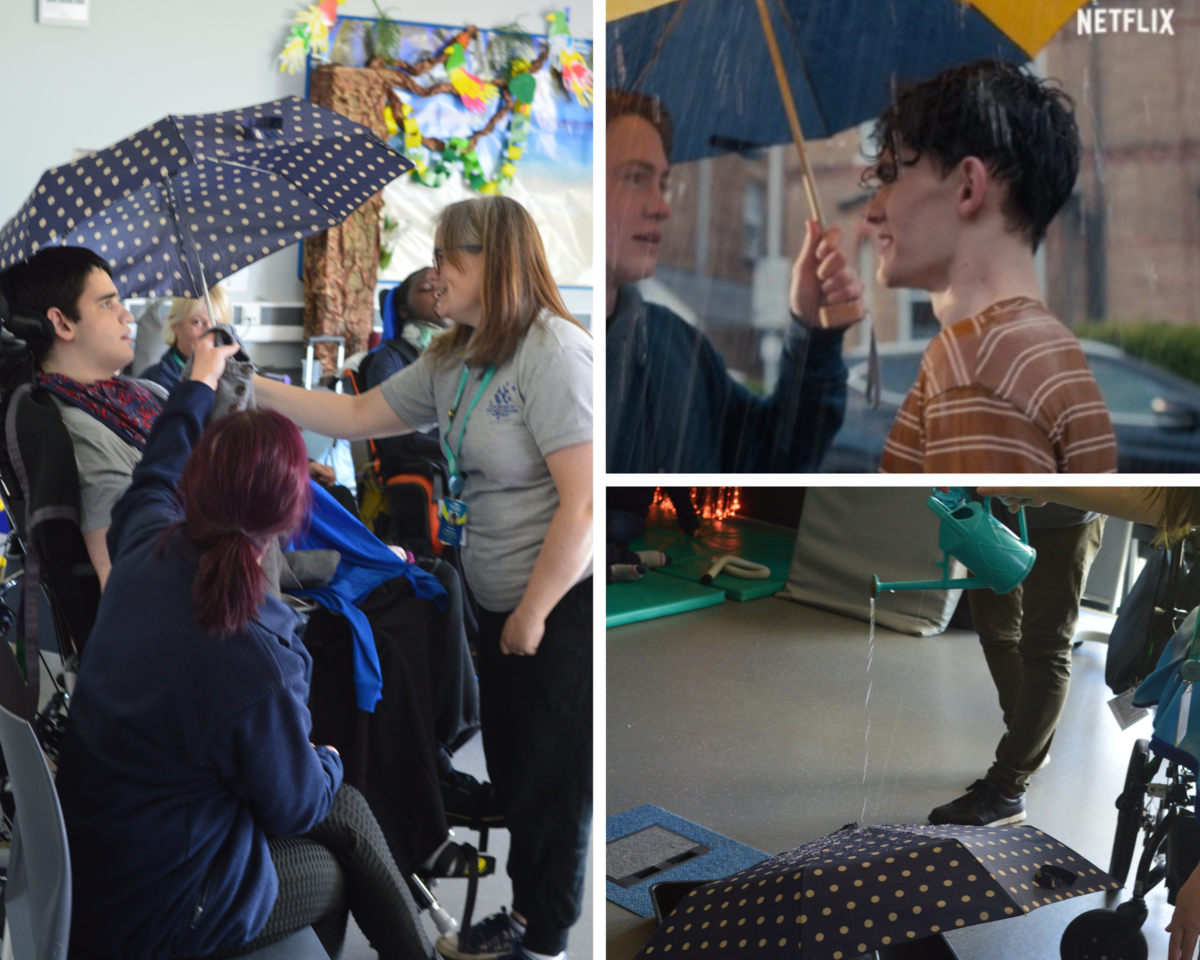 Naomi Hewerdine, Speech and Language Therapist, at Bridge College, tells us about sensory stories and how they're a great way to tell an immersive story to our learners. She explains how they're designed to support communication and language development.
To tell a sensory story you need to use a range of different sensory experiences e.g. vision, smell, taste, touch and sound in a structured way so that the story is a multi-sensory experience.
Naomi says, "If anyone has been around teenagers the last few weeks they will have heard of "Heartstopper". The show, based on graphic novels by Alice Oseman, aired on Netflix in April. It is about two high school boys Charlie and Nick, who meet, become friends, and fall in love.
At Bridge College, we felt that it was important to give our Sensory Learners access to this type of story. Many people still wrongly assume that the whole area of sexuality and relationships is irrelevant if you have a learning disability – it isn't. In fact, autistic people are statistically more likely to be LGBTQ+ than Neuro-Typical people, so the themes in Heartstopper are even more relevant to our students.
So how do you go about presenting a story that is a graphic novel and a TV show into a Sensory Story?
We followed the advice from Mencap and Sensory Projects and summarised part of the story into about a dozen sentences. Our story is book one, or episodes one to four. Pages from the graphic novels and stills from the show were projected on a screen using PowerPoint. 
We focussed on the two main characters, Charlie and Nick. They were represented with clothing, smells, and sounds. We incorporated switch work into the part of the story where Nick invites Charlie to a party, and the students turned on the disco lights. We used songs from the soundtrack such as Baby Queen's "Colours of You" to move the story along.
Students who use Communication Devices were able to narrate parts of the story, others could join in with single phrases or a doorbell sound on Big Macs (accessible switches that learners can press).
We even recreated the iconic rain umbrella scene by borrowing a watering can from horticulture!
The students have been really engaged and are loving getting to know the characters. As staff, we have loved telling it, though we have got achy shoulders from wafting the multicoloured parachute. We will carry on telling Heartstopper in our Citizenship lessons, and during Pride Month, because whatever your ability or orientation, everyone needs the opportunity to love and be loved."
If you'd like further information about sensory stories please do get in touch with Sam Packwood admin@bridgecollege.ac.uk