How Inscape House School are creating a more inclusive school and community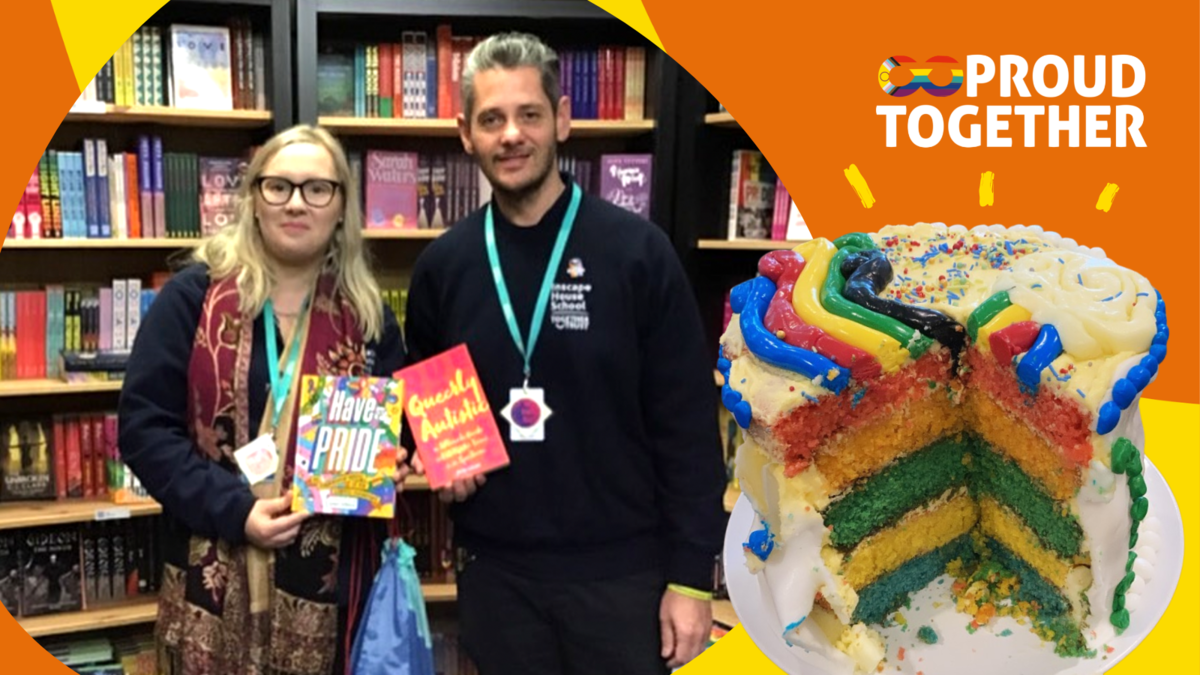 Have you heard about the fantastic work being done to promote LGBTQ+ rights at Inscape House School? Proud Together is a staff and student-run group that empowers students to learn about the issues affecting LGBTQ+ people, share their own experiences, and create a more inclusive school and community. Here, Senior Teacher Stéphane Maitrejean shares an update on their activities.
---
With COVID-19 restrictions having been lifted, we have been able to resume weekly lunchtime face-to-face meetings. We looked together at LGBTQ+ observance days and chose themes to focus on during our sessions. During the first few sessions, we talked about conversion therapies, National Coming Out Day and Black History Month.
International Pronoun Day
For International Pronoun Day, students sent a letter to the headteacher to emphasise the importance of pronouns and to suggest ways to make the school even more inclusive. We printed out and distributed laminated pronoun cards to staff and students to put on their lanyards or desks if they wished. This has prompted exciting discussions with a range of students. We also changed signs on some toilet cubicles to "all-gender" (as opposed to "male/female".)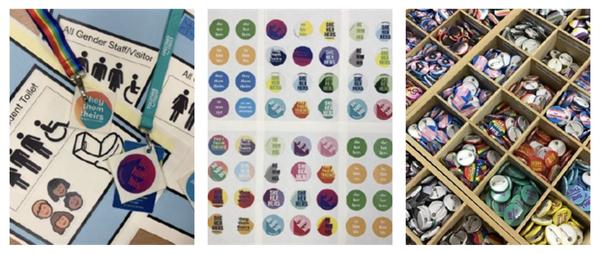 Trip to the Gay Pride Bookshop
We have also organised a trip to the Gay Pride Bookshop in Affleck's Palace in Manchester at the beginning of November. Four students managed to come on the day. They shortlisted books for the library and were all impressed with the generous budget allocated. The book shop owner also gave us 20% off our purchases and has told me that they will also send us some freebies for the students as the work we do is so important.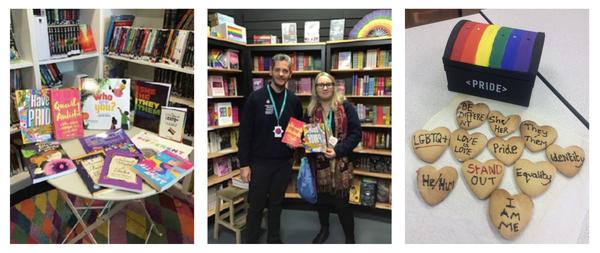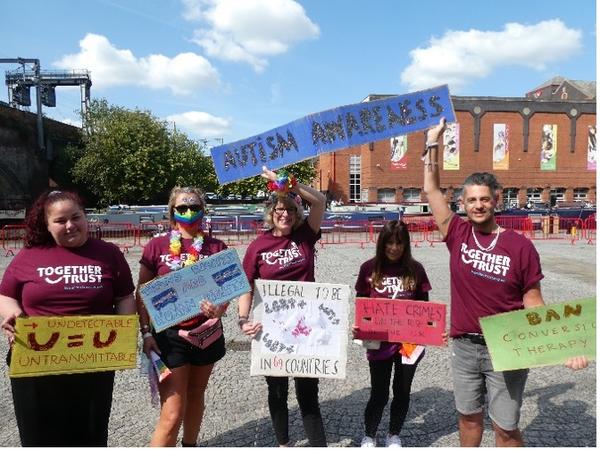 Manchester Pride
Manchester Pride Festival is one of the world's leading celebrations of the LGBTQ+ community and took place over August 2021 Bank Holiday weekend. Our messages covered a broad range of topics however on the day our team were surprised that their simple homemade "Autism Awareness" banner attracted the most attention. Especially from supporters who came up to express how pleased they were to see the Together Trust advocating equality and diversity across all equality groups, not only the LGBT+ community.