The Together Trust taking part in Manchester Pride Festival 2021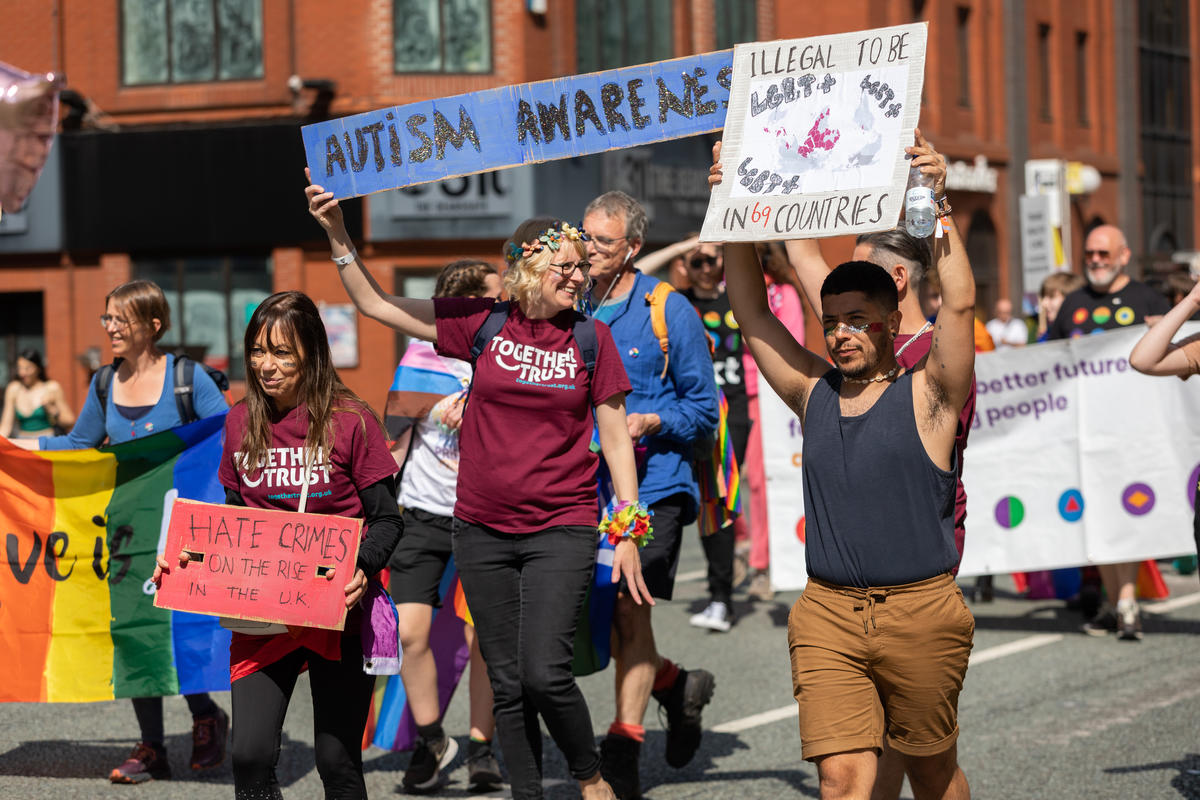 Manchester Pride Festival is one of the world's leading celebrations of the LGBTQ+ community and took place over August 2021 Bank Holiday weekend. 
Although the pandemic restrictions changed the format of the day and reduced the number of people who could participate, staff members from across the Together Trust volunteered to get involved in the Equality Marches. Participants were encouraged to bring protest placards and banners to highlight the inequalities prevalent within our society.
Our messages covered a broad range of topics however on the day our team were surprised that their simple homemade "Autism Awareness" banner attracted the most attention. Especially from supporters who came up to express how pleased they were to see the Together Trust advocating equality and diversity across all equality groups, not only the LGBT+ community. Stéphane Maitrejean, Senior Teacher at Inscape House School, shared:
"Two young people, in particular, told us how they really have to fight their own difficulties to find the strength to come and talk to us and thanked us for spreading this message in the streets of Manchester. This gave us all the opportunity to introduce ourselves and share the work of the Trust. It made us realise how both campaigns are important and can go hand in hand – along with other inequalities issues. To see what we have achieved in so little time and with no budget opened the volunteers' eyes and started the ideas flowing for how we can and will make next year a massive event."
The Together Trust is strongly committed to campaigning for LGBT+ rights and our charity is proud to have played a part in helping to celebrate and promote equality, inclusivity and diversity in this year's Manchester Equality March, along with thousands of other communities and organisations across the globe.