Stockport family run business William Turner raises £8,967.41 for the Together Trust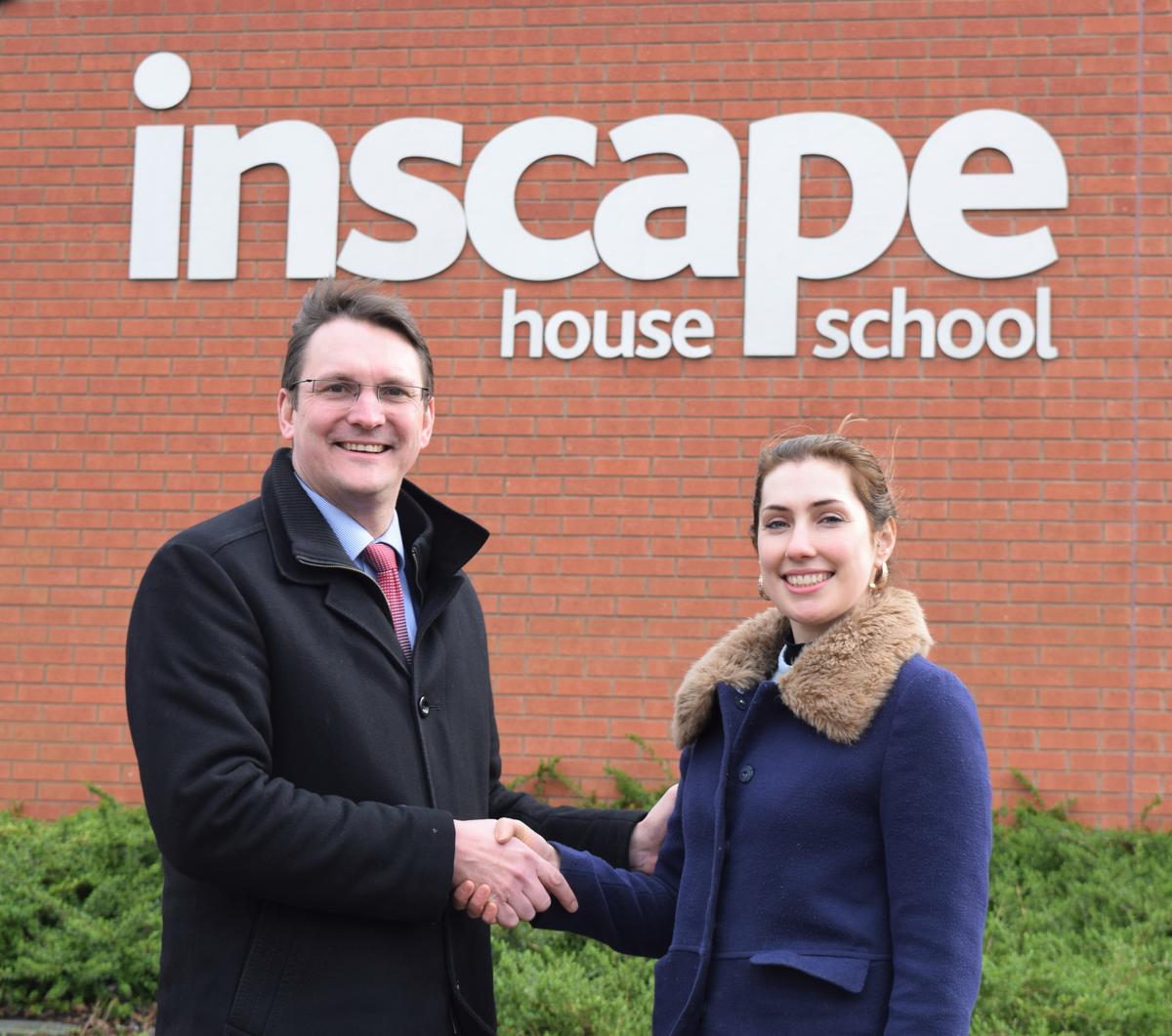 Stockport business William Turner recently presented the Cheadle based charity the Together Trust with a cheque for £8,967.41. The money was raised by the company and its employees during its one year charity partnership with the Together Trust, which supports children and families in the North West of England.      
The family run business, now in its third generation, has been supplying high quality handmade school and corporate wear through independent retailers for more than fifty years. The company's products, including school accessories such as bags, are manufactured locally in its own factories in Nelson and Skipton.
Daniel Turner, Managing Director of William Turner, said: "In 2019 we celebrated 50 years in business. Reaching half a century is a real milestone for any business, but at William Turner we've also passionate about supporting our local communities.
"Given the nature of our business we wanted to choose a local charity connected to education and as soon as one of our team mentioned the Together Trust I knew it was the one. We've all been so impressed with the work the charity does and the positive impact they have on the lives of so many local young people. It's been a privilege to be involved in supporting that work.       
"We hadn't partnered with a charity before and our experience of the team at the Together Trust has been extremely positive. They attended our events, invited us to theirs and gave us fundraising ideas and lots of material to help increase awareness in the company.
"We'll be keeping in touch with our friends at Together Trust and wish them continued success in all the good work they're doing."
Alicen Thorn, Corporate Fundraiser at the Together Trust, said: "Everyone at William Turner has been so lovely and so generous with their time, throughout the year long partnership.
"Because the company manufactures all its products here in the North West all its staff had a real interest in the work that we do for local children and families, especially in our schools.
"We support individuals with diverse and complex needs. To do this we need support from corporate partners like William Turner. Donations like theirs help provide specialist equipment, extra activities, additional support from specialist staff and support for families.
"We really do appreciate their generous donation and I'll be keeping them updated on all the good that's done with the money they've raised."
END
Notes to editors
Picture: (left to right) Daniel Turner, Managing Director at William Turner, Alicen Thorn, Corporate Fundraiser at the Together Trust.
About the Together Trust
Since 1870 the Together Trust has been providing life-changing care, support and education services in the North West of England. The charity works to challenge the negative perceptions and missed opportunities that people with disabilities, autism or complex needs and care experienced people face in society. With a team of over 900 dedicated people, they work flat out to create a society where people are valued within their communities.
Find out more about the Together Trust on our website www.togethertrust.org.uk
Follow us on Twitter and Facebook and use #TogetherTrust.
Further information
For further information please contact Alfred Searls at Together Trust on 0161 283 4885 or Alfred.Searls@togethertrust.org.uk