We are 150
For 150 years we've been working to champion the rights of people in need of support. ​
We were founded in 1870 by Leonard Kilbe Shaw and Richard Bramwell Taylor as the Manchester and Salford Boys and Girls Refuges and Homes. They aspired to improve the lives of young people neglected by the state. Their work continues to inspire our modern-day values and that commitment to the people we support never falters because they are at the heart of everything we do.
Thanks to the National Heritage Lottery and Arts Council England we're opening up our history in lots of ways. 
Care records: The power of understanding your history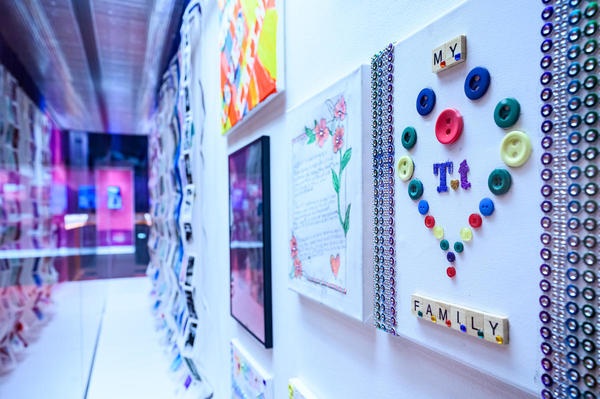 150 Artists exhibition at the Circle Bar, The Lowry
Co-commissioned by the people we support, 7 pairs of artists delivered workshops that explored the Together Trust's past, present and future. People from across our services used art forms such as dance and movement, photography and chalk work to convey what the charities history looks like and what it means to them going forward.
The Ever Open Door – 150 years of the Together Trust
In 1870 a 'Night Refuge for Homeless Boys' was opened on Quay Street in Manchester. Founded by Dublin born Leonard Kilbee Shaw and Manchester businessman Richard Bramwell Taylor, it saw the beginning of a charity that has gone on to help thousands of children across Manchester, Salford and beyond. Author Andrew Simpson explores the Together Trusts rich history from humble beginnings to supporting thousands of people each year in The Ever Open Door. Order your copy and read how we've shaped care, support and education in Manchester over 150 years.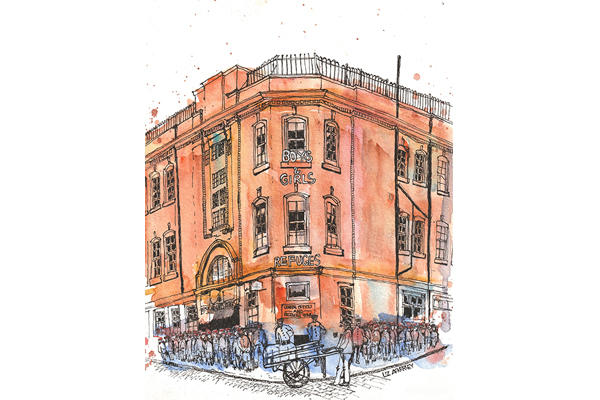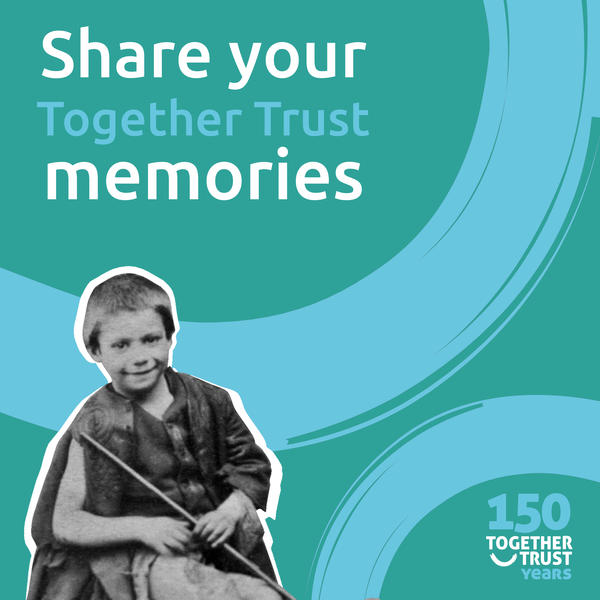 Memory Collecting Events
Did you have a member of your family grow up in our care or did you join one of our community festivals? You might have a story to share or a photograph from one of our events and we'd love to hear from you. If you have something to share, you can email us your memories or we can arrange a time to chat.
Oral histories project
We are keen to gather stories from people that have been in our care as part of our National Heritage Lottery funded oral histories project. The project aims to get care experienced people's voices heard and will be collected by a group of the Together Trust volunteers. If you would like to tell your story, please drop an email to rebecca.finley@togethertrust.org.uk
Manchester Central Library exhibition
Following its run at The Lowry, the artwork featured in our 150 artist's exhibition will move to Manchester Central Library in January 2022. Along with material from our archive, this will be an opportunity to explore the Together Trusts history of pioneering change alongside some of the artwork created by the people we support.
Heritage plaque
We are proud of our history and want to make other people aware of our rich heritage and humble beginnings. In July 2021, we will be unveiling a heritage plaque to mark our very first home at 16 Quay Street in Manchester.