A Year Together 2022
Read about the stories from the people we support across our services and find out more about what has been going on at the Together Trust.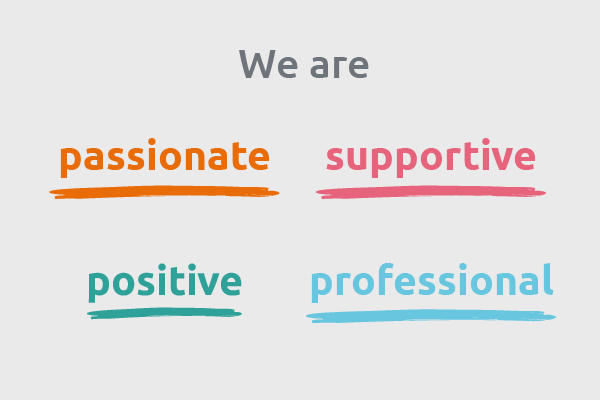 Who are we
For 150 years we've been championing and caring for people with disabilities, autism and complex health needs. And providing life-changing care and support for looked-after children and care-experienced people.
Today we're one of the North West's leading disability, education and care charities. We help children, adults, parents and carers, delivering individual care, support and education to thousands of people and their families each year.
What do we do
At the Together Trust, we deliver individual care, support and education services across the North West.
We care for and champion the rights, needs and ambitions of looked-after children and people with disabilities, autism and mental health differences.
Every year we support thousands of children, young people and adults to lead happy, fulfilled lives.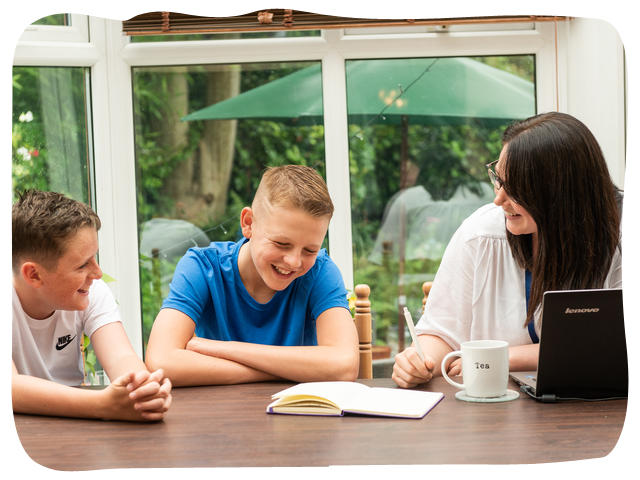 What we've achieved
We're now supporting over 2,900 children and families; demand for our services increased by almost a third in the 12 months to the end of March 2022.
We celebrated our 150+ year legacy in the region and were delighted to achieve external recognition of our customer care and employee development work. Increasing numbers of volunteers joined us and made a great contribution to our services, and ongoing partnerships with families and commissioners provided valuable enrichment activities for the people we support. 'Keep Caring to 18' - charities and individuals collaborating to persuade the government to provide 16- and 17-year-olds in care with a safe, loving home - was a key focus for our campaigning activities.
Details of our 150th heritage activity, funded by The National Lottery Heritage Fund, can be found at togethertrust.org.uk/150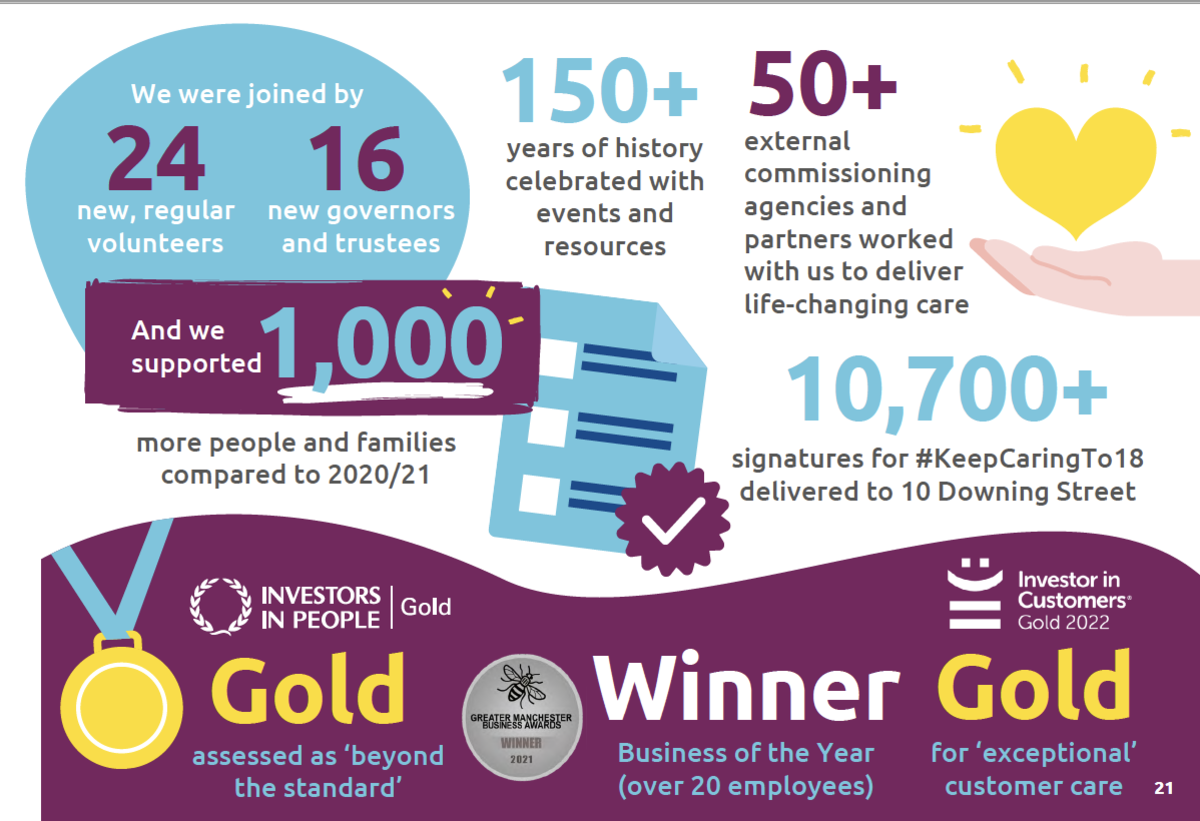 Our 80 amazing volunteers have been involved in all our service areas and most support areas over the past year. In addition to the time contributed by our trustees and governors, they donated 1,380 hours to our services, plus an additional 149 hours to our events.
Our volunteer team helped with:
Fundraising and communications
Collecting donations information, writing articles and supporting our events.
Community services
Advising parents at our SENDIASS service.
Residential care
Providing enrichment activities, creating sensory gardens and teaching cookery skills.
Family support
Creating sleep service materials.
Education
Supporting our young people with their literacy skills and horticulture studies. 5 students, supported by volunteers at Inscape House School, all improved their confidence or engagement in reading aloud.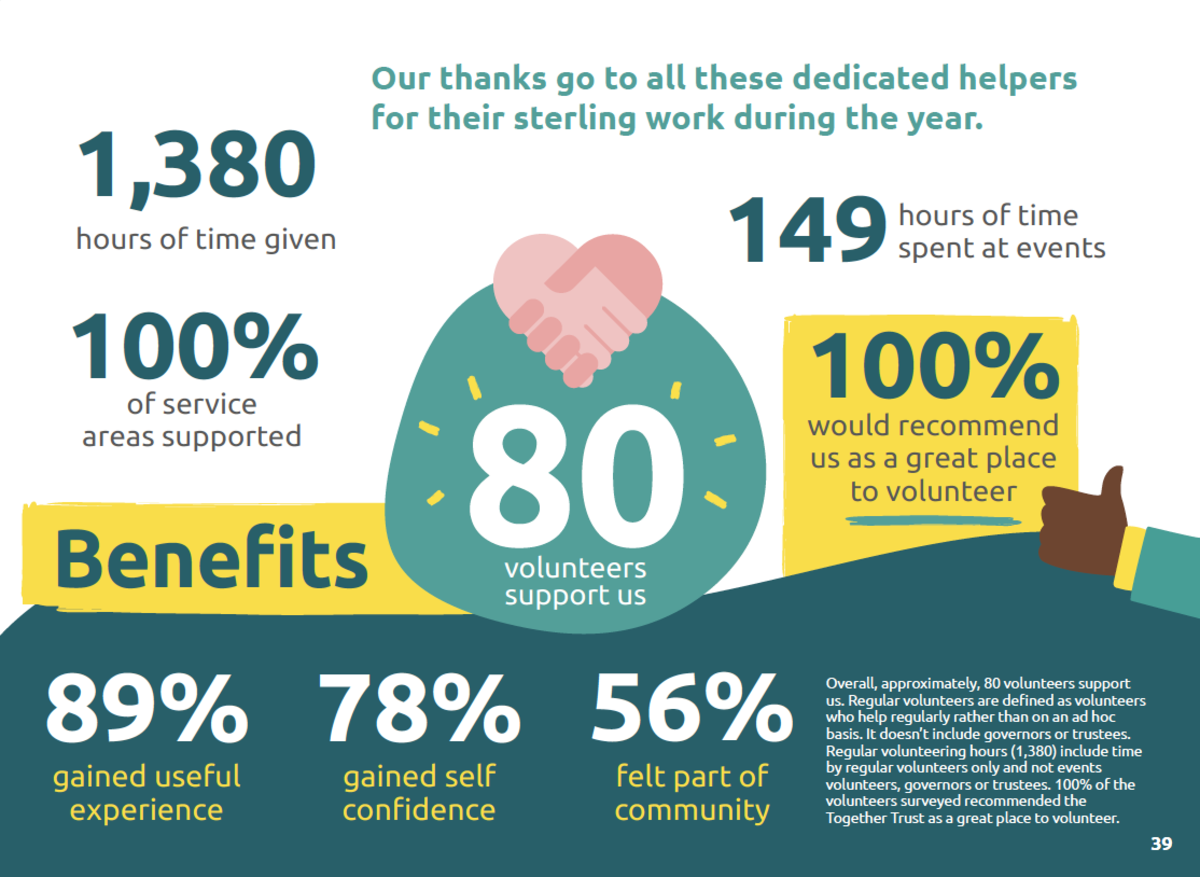 Our supporters
Some fantastic individuals and organisations, including our own staff, support our work in a range of different ways. These are just a few examples and we're immensely grateful to all our supporters.
Andrew Murray
The annual Andrew Murray pro-am golf tournament in September raised over £5,000 for us, with amateurs teaming up with professionals to take on the course, including our 'Hit the Green' game.
L'Oréal
L'Oréal provides our services with amazing product donations every single month. These donations mean the world to the young people we support and have an incredibly positive impact on their mental health and wellbeing.
Haines House
In 2021, one of our residential services took on the challenge of walking up Kinder Scout! Staff have used the money they raised to equip the home's sensory room. The room now has a new beanbag sofa, a spinning carousel chair, LED lights round the ceiling and wall-hanging string curtains with different textures. The young people at Haines often use the room to relax in.
Our support for the Together Trust is now in its 31st year, through our fundraising efforts primarily at the Annual AM Charity Pro-Am.
Andrew Murray, Professional Golfer
Ways your business can support us
Make a donation
We couldn't provide the life-changing support and services we do without generous donations from our supporters. The money you raise helps us support children, young people and adults to thrive, and live the life they hope for. Let's make a difference together. 
Some of the ways you can give to us include: joining our 50:50 lottery for just £3 a month, setting up a monthly gift or supporting our appeals throughout the year. Every single donation is hugely appreciated.
See how you could help us: togethertrust.org.uk/fundraise
Attend or support our events
We've been thrilled to reintroduce a number of events which have been absent over the past two years. Whether you're buying a ticket to attend one of our events, sponsoring, providing goods and services or volunteering on the day; your support is crucial. Over the next year, we have plenty of hugely exciting events coming up and lots of ways that you can get involved! Keep an eye out at togethertrust.org.uk/events
Charity partnerships
We're proud to partner with some amazing organisations who share our vision.
Our partnerships come in all shapes and sizes. But they have one thing in common – collaboration. We get to know your staff, help you plan a calendar of events and come up with tailor-made ideas for your organisation. Together we can raise much needed funds for vital services.
If you're interested in getting involved, email fundraising@togethertrust.org.uk