Together we learn - James' story
James is in his twenties and has severe learning disabilities, profound autism and is non-verbal. He has been in supported accommodation at the Together Trust for 9 months.
We spoke to his dad Steve about the transition from home to supported living.
"It was getting harder and harder to look after James. As a parent you feel responsible and believe that you are the best person to give care.
I was faced with the prospect of James being sectioned and hospitalised. I knew that if he could have a home and care team around him he would thrive. Luckily the Salford social work team felt the same.
The social work team contacted the Together Trust due to their reputation for delivering amazing person-centred care. However, they didn't have any specific service available that was right for James. After meeting and consulting with me they quickly pulled together a service specially tailored for James' needs.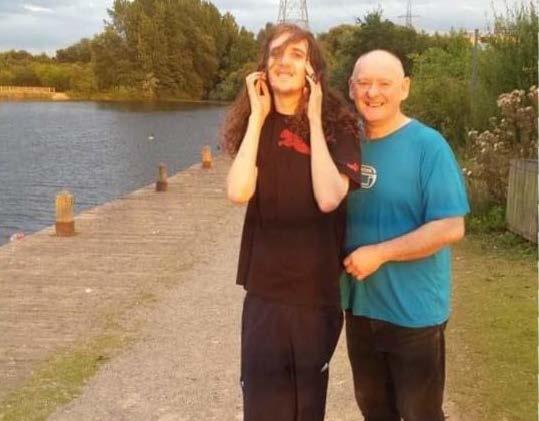 When James first went to the Trust it took me at least 6 months to get used to the idea of not having him around. I went through the feelings of guilt that I had let my son down and not done enough for him as a father. I couldn't sleep at night as I would wake up at any noise thinking my son needed me. It was at this point that I realised I hadn't had a proper night's sleep for 12 years.
After 9 months I am happier than I have ever been in my life thanks to the Together Trust. I am proud of my son James and how he has coped with the huge change and delighted at how happy he is with his Together Trust carers which is incredibly reassuring for me as his dad. I am now content that I have done the best thing for my son.
He is much happier and is getting support to help him to do more things and be much more a part of his community. For the first time in my life, I feel like an ordinary person and a normal dad. I can never thank the Together Trust enough. They understood the situation from the start and have extremely experienced staff who are understanding and patient. Their knowledge means that they offer advice but also listen and welcome advice from me. I can phone them anytime if I need to and someone will always pick up the phone and help."