Together we achieve - Marie's story
Marie spoke to us about her time in unregulated accommodation to help us challenge a discriminatory change to secondary legislation that has removed a guarantee of care for children in care aged 16 and 17.
"I was in and out of emergency placements because they couldn't find anywhere to place me, so my social worker took me to a caravan in Preston. They called it a crisis placement, but it was unregulated accommodation. She said I would be there for 28 days, but I was there for 12 weeks and 3 days. The whole time I didn't see any of my friends, I didn't go to school, I didn't see anyone. It was very emotional. Every night the staff would sit there for about an hour trying to stop me from crying because of how upsetting it was.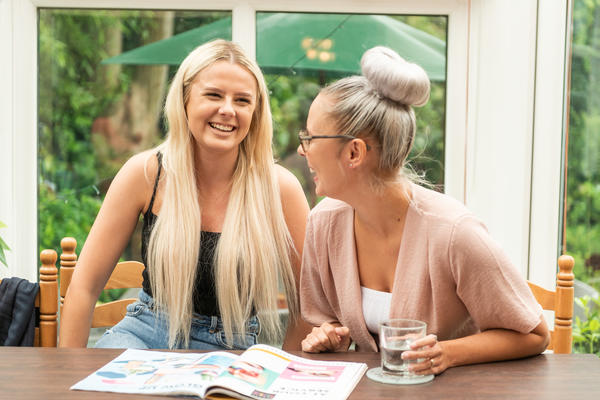 Thankfully Ian and Debbie from the Together Trust came to see me when I was in the caravan and told me I could have a place in one of the Together Trust's children's homes if I wanted. It was the best thing that happened to me. They have helped and supported me these past two years and made me who I am, and I couldn't be more grateful to have lived here.
I faced pressure from the local authority to move back into unregulated accommodation when I was coming up to my 17th birthday. This was in the middle of the pandemic and when I didn't have a support network. I knew I wasn't ready and thankfully the staff at Together Trust supported me to challenge it.
We're taken off our parents and we're supposed to be cared for but it feels like they're avoiding that responsibility when they try to put us in unregulated accommodation. It's like they think we can just fend for ourselves and it's not right."
Over 6,000 children in England already live in places where they don't receive any care. This number is now likely to increase.
All children in care deserve the same love, stability and safety a family would provide.
We are challenging this age-based discrimination, will you join us in our fight?