My journey to work experience at the Hilton Hotel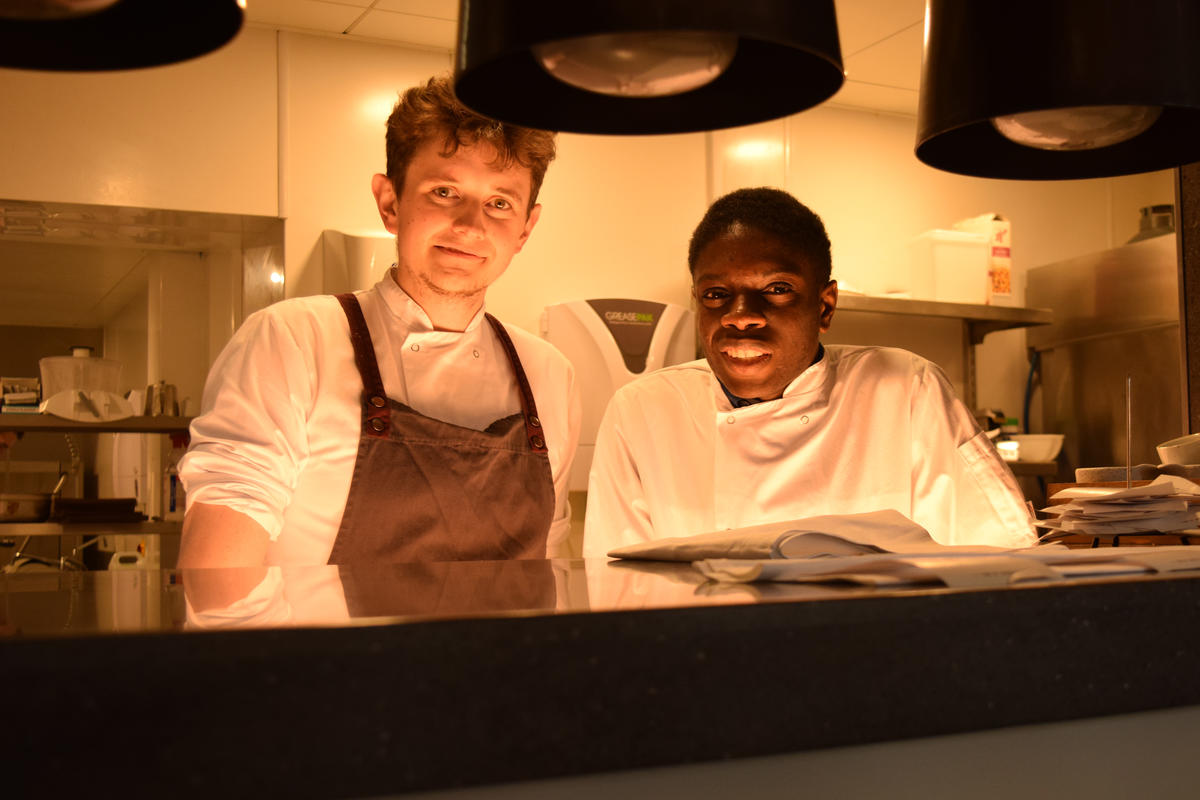 By Osei (student, Inscape House School)
At the Together Trust, we help young people prepare for a happy future. And for some of our older students, that includes the world of work. Here Osei, a student at Inscape House, tells us how he went from helping in the school café to work experience at the Hilton Hotel.
---
I joined Inscape House School when I was seven. I really enjoy myself here and have a good time at school. If I ever left Inscape, I'd miss the teachers. They're supportive and always there for you.
I started helping at the school café, InCafé. Students from Inscape and the café had the opportunity to help make afternoon tea at a five-star hotel. I worked in the kitchen and that was the first time I'd done anything like that. After that, I started work experience at a small hotel. My main jobs were setting up for the next day's breakfast, clearing up and serving people. But the hotel is not that big, so Marie (our work experience tutor) and I were looking for my next step to do work experience somewhere busier. I was asked to make mocktails for an event at the Hilton Hotel in Manchester. It was fun! It was my first time making mocktails and I felt a little bit nervous making them in front of so many people. But I was so happy after I had done it. I can't wait to make real cocktails when I'm older.
In September I'll be starting work experience at the Hilton. It's massive, but I've visited a few times now. Hopefully, I'll be doing the same stuff that I've been doing at the Pinewood, but I'm not sure. I think I'll be doing a bit of everything. I'll get the bus into Manchester on my own and meet the staff there. In the staff room, they have a PS4, snooker table, and canteen for the staff. I can't wait to start! At school and working, I'm making myself proud.
Thank you to Osei for sharing his story with us. If you're thinking about work experience, here is Osei's Top Tip:
"For other young people thinking about work experience, I'd say just go for it. If there's something you don't like, talk to someone and you don't have to do it."