Vibrant celebration of South Asian heritage at Manchester Mega Mela 2022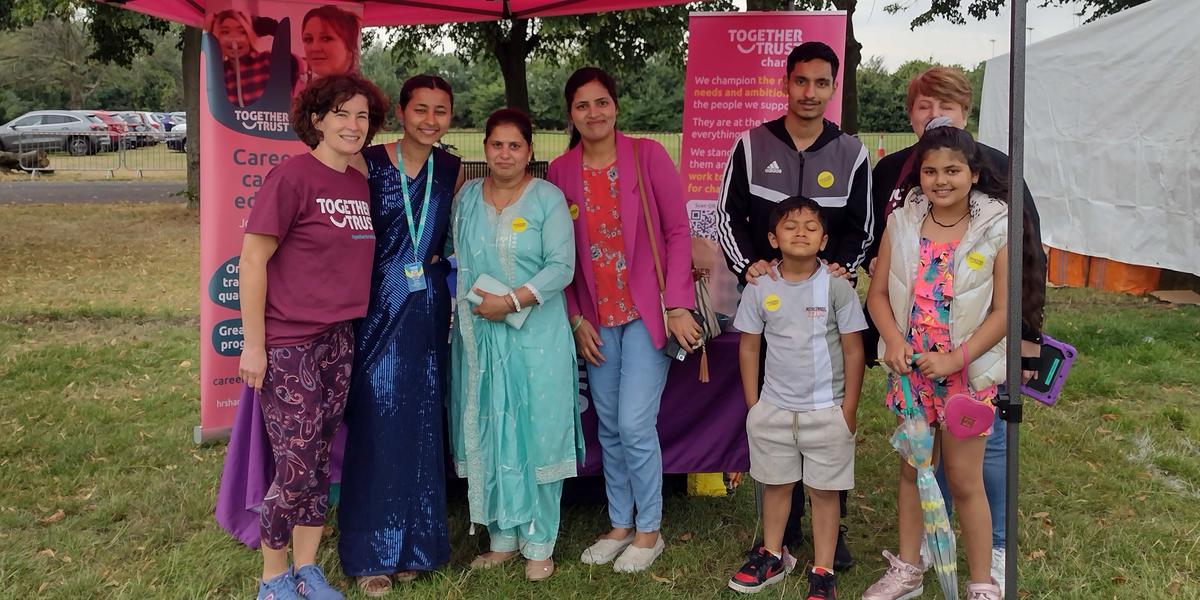 A passionate team of Together Trust staff members were among the thousands of festival goers at the largest celebration of South Asian Culture in the North of England - Manchester Mega Mela 2022.
Apart from promoting our charity and the life-changing work we have been doing for over 150 years, our team experienced first-hand the colourful South Asian arts and culture. Including a masterclass on eating 'pani puri' - a widely popular Indian delicacy, from one of our volunteers - Sonam. 
Sonam, a Horticulture Volunteer at Bridge College, shares:
"My experience at Manchester Mega Mela was amazing! I always wanted to connect with more people of the same heritage and talk with the local community about the wonderful work being done at the Together Trust."
In addition to sampling some of the mouth-watering South Asian delights, our team also got to put their language skills to the test at the festival. For instance, our Equality, Diversity and Inclusion Practitioner, Siddiq Patel, shared aspects of his cultural identity and exchanged views with colleagues and festival goers whilst exploring his own South Asian heritage. HR recruitment team member, Debbie, was also there offering some fantastic roles to visitors. She shares:
"It was a great day out! The warmth felt from all those around us was lovely and helped us to forget the drizzle throughout the day! I would definitely go back another year with my family and friends."
The Together Trust staff members are looking to take part in this year's Manchester Pride Festival later in August to continue celebrating and advocating for all forms of equality, diversity and inclusion.