Together Trust occupational therapist steps up to tackle eating disorder in vulnerable children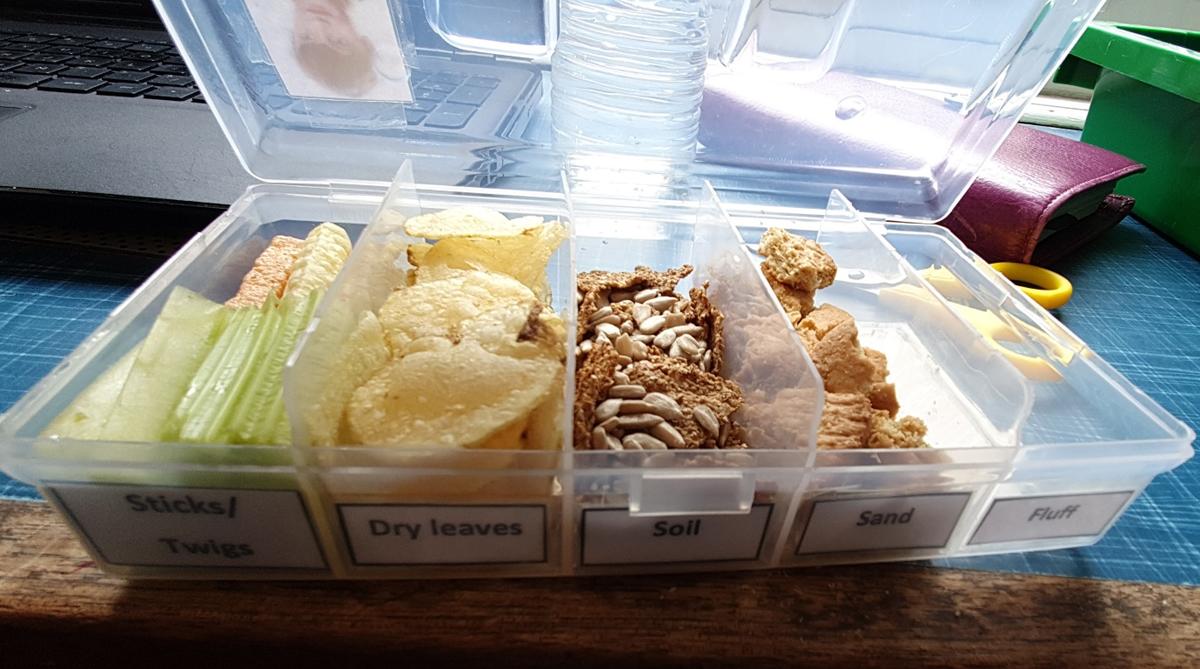 Rachel Peek is an occupational therapist at the Together Trust and though she's only been in post for a little over a year she's already made her mark in her field, having recently had an article published in Occupational Therapy News magazine about the eating disorder Pica.
Pica is characterised by a tendency to eat substances that provide no nutritive value such as soil, chalk, hair or paper.
"As a medical condition it's been diagnosed in pregnant women, in those with and iron deficiency and in patients who have a mental health condition" Rachel explained.
"But it also occurs among those who have a learning disability and those with autism. People suffering with Pica run the risk constipation, vomiting, choking, poisoning and blockages to the gut or intestines.
"I first became interested in Pica when Mary, my line manager, gave me an article detailing a case in which a young man suffering with the condition tragically died. That set me thinking about the children on my own caseload and when I observed some students sitting under a tree eating leaves and twigs I decided there and then to do something about it.
"I worked with teachers and teaching assistants to draw up a list identifying students who had either already been diagnosed, or who often sought out non-edible items. We found five children who manifested classic Pica symptoms, only one of whom had a pre-existing diagnosis.
Next, Rachel began to research interventions practised by occupational therapists, which is how she discovered the Pica box. A Pica box contains multiple compartments, each of which contains food items that are designed to be a substitute for specific non-edible items that a person has been observed eating in the past.
"When I read about the Pica box I knew that this was an intervention I could introduce to the children I was working with and so the next step was a trip to my local DIY store, where I bought a plastic box into which I fitted some compartments.
"We'd already compiled a list of the non-edible items the children most often ingested and into each compartment I put edible alternatives, in terms of both appearance and texture. For example twigs were replaced with vegetable sticks, Twiglets and celery sticks. Leaves were replaced with spinach leaves and crisps; sand with grape nuts and gravel with crushed digestive biscuits and cornflakes.
"I filled that first prototype box with the edible alternatives, labelling each item and listing what non-edible item it was replacing and I put the picture of the first student we were working with on the front of the box. On the back of the lid I posted a short explanation of what a Pica box is, for the teachers and teaching assistants. On the back of the box I also posted some additional Pica strategies.
"Then came the moment of truth. I approached the student, who was sat in the playground eating twigs, and I offered her a celery stick and asked her to drop the twig. Not only did she do so she also tapped the box when she'd finished the celery stick and asked for more!"   
This continued for several minutes, after which the child lost all interest in eating non-edible items and instead asked for the box by taking off a removable symbol from the lid, which was designed to help a child ask for the box in a simple and easy way.
Following this first success Rachel held a training session for teachers and teaching assistants and shared the idea with her colleagues in the occupational therapy team. She also continued to make boxes for the other children she'd identified as being at risk from Pica.      
"Pica presents a number of serious risks to those who suffer from it and it's important that we both raise awareness of the disorder and share knowledge and good practice on how to treat it. With this in mind I decided to submit an article to Occupational Therapy News, which was published in February.
"We've had a lot of lot of really positive feedback and not just from therapists, but also from teachers and teaching assistants and it's great to know it's had such an impact."     
Jill Sheldrake, Service Director at the Together Trust said: "Rachel may only have been with us as an occupational therapist for a year but she's actually been working for the Together Trust for more than seven years, having started off as a support worker.
"Through hard work and determination she's made the most of the opportunities available within the charity. With work like this she's not only continuing to progress in her career but she's also making an important contribution to furthering awareness of Pica, both at the Together Trust and in the wider professional community.
"And by successfully implementing the Pica box intervention she's made real and positive changes in the lives of some of the children we support. We couldn't be more proud of her."