The Together Trust achieves Investors in People Gold Award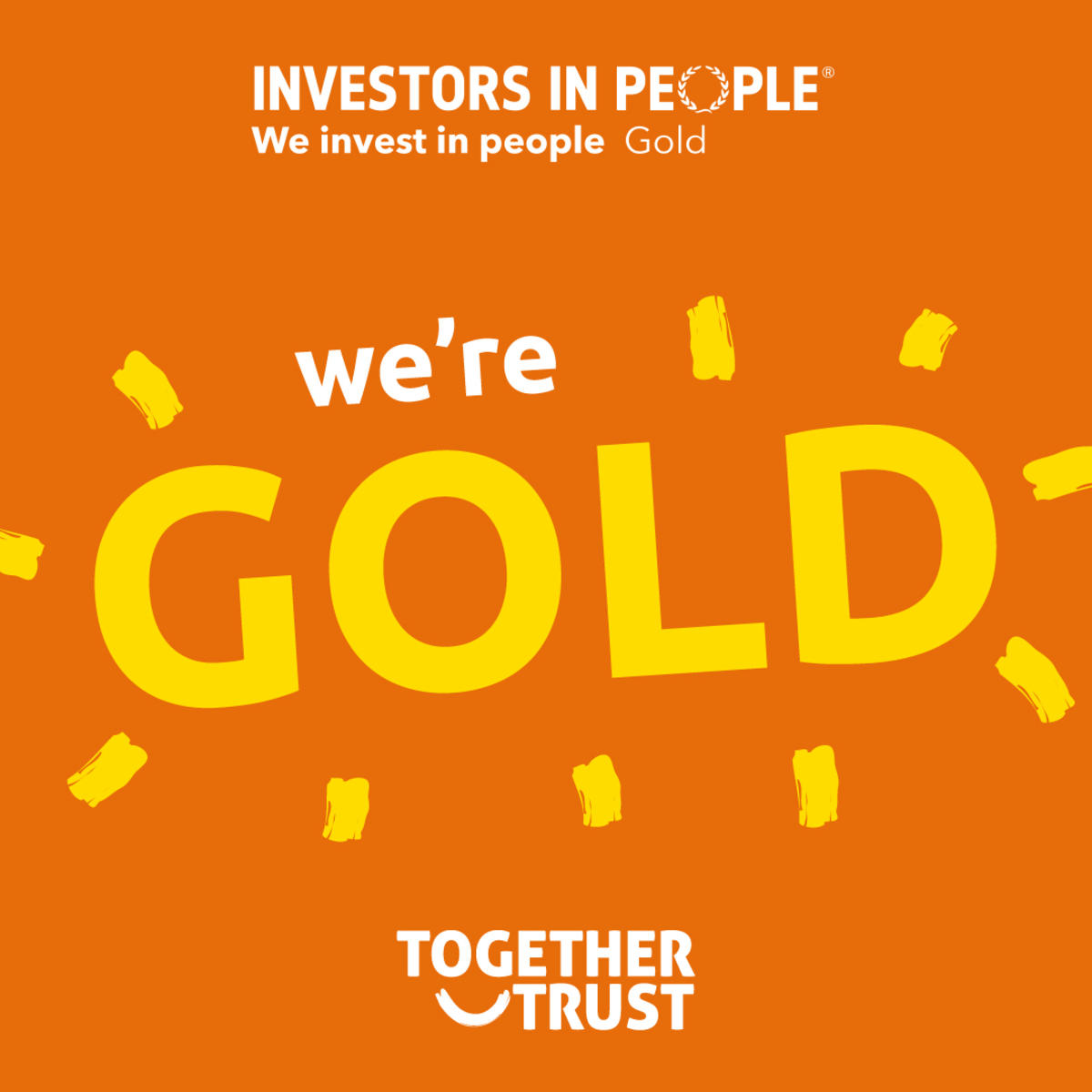 The Together Trust is celebrating, following the announcement of being successfully accredited the highly prestigious Investors in People Gold Award for the first time since 2001.
The 'Gold' status was awarded following the results of an independent staff survey and series of staff interviews which highlighted that our charity demonstrated excellence in leading, inspiring and empowering the workforce and recognising and rewarding high performance.
The Gold standard is achieved by only 17% of the accredited organisations worldwide, making the Together Trust "a truly cutting-edge organisation which operated at high levels of people management practice using the Investors in People framework to drive the organisation forward".
Naz Maandouche, Head of Organisational Development at the Together Trust, says:
"I'm delighted that we have achieved Gold status - it is testament to the hard work of everyone at the Trust. We still have a lot we want to do to keep improving the employee experience and enable employee voice. We are looking forward to making it happen as a team".
According to the IIP report, a part of the improvements to take pride in include: expanding services across the charity, facilitating a continuous learning environment, enhancing personal development and facilitating the success of the Together Trust through their inspirational leadership and a clear sense of purpose and direction.
"I have worked with Together Trust for a number of years and was very pleased to see how they have progressed.  They responded particularly well during the covid crisis; working quickly to develop innovative ways to continue to support, train and communicate with staff", John Spitz, IIP assessor comments.