Thank you to everyone who donated to our Easter appeal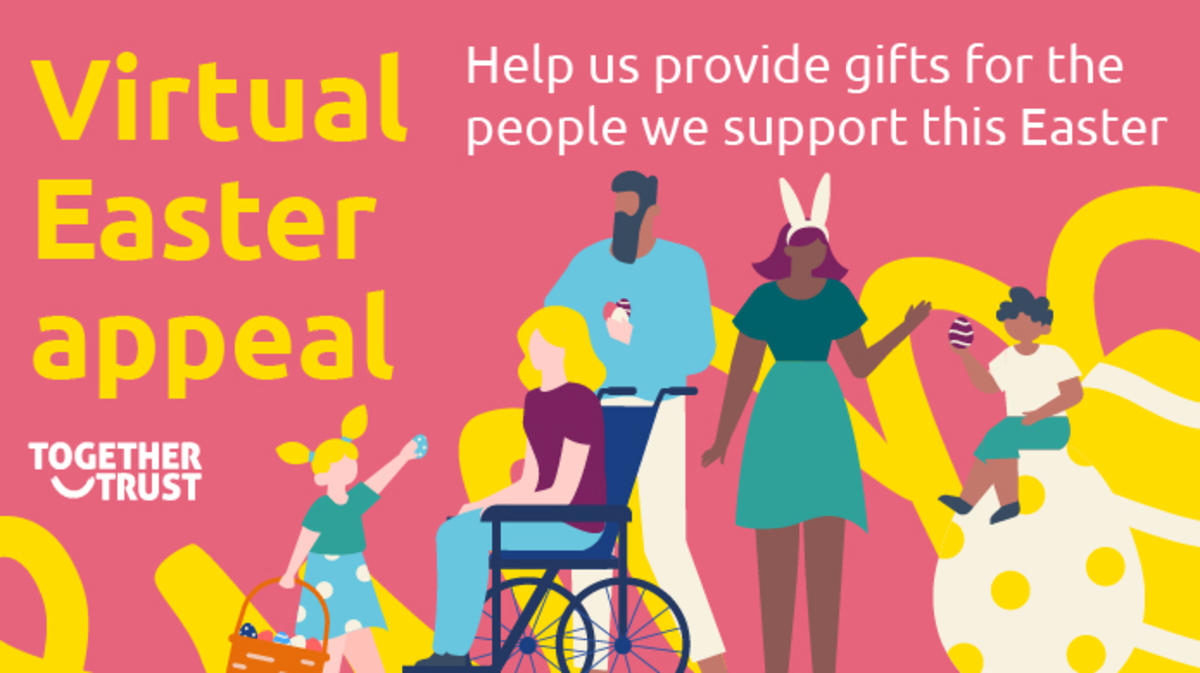 We would like to say a huge thank you to everyone who has supported our Virtual Easter appeal this year.
We were overwhelmed with the generous donations from our supporters and local community for our Easter appeal. Your support has ensured that the young people and adults we support will receive a chocolate treat or gift over the Easter holidays.
This year's appeal has been like no other due to the ongoing Covid-19 pandemic but that hasn't stopped our generous supporters going above and beyond to help us raise over £300. Every single donation his hugely appreciated but we would like to pick out a number of particularly generous gifts:
Thank you to local Tesco, Morrison's, Asda and Co-op stores for their donations of eggs!
Thank you to Warburtons for their donation of breakfast goodies for our residential homes to enjoy over the Easter holidays!
Thank you to Galt Toys for donating a range of craft sets, toys, games and jigsaws!