A term of sporting events at Bridge College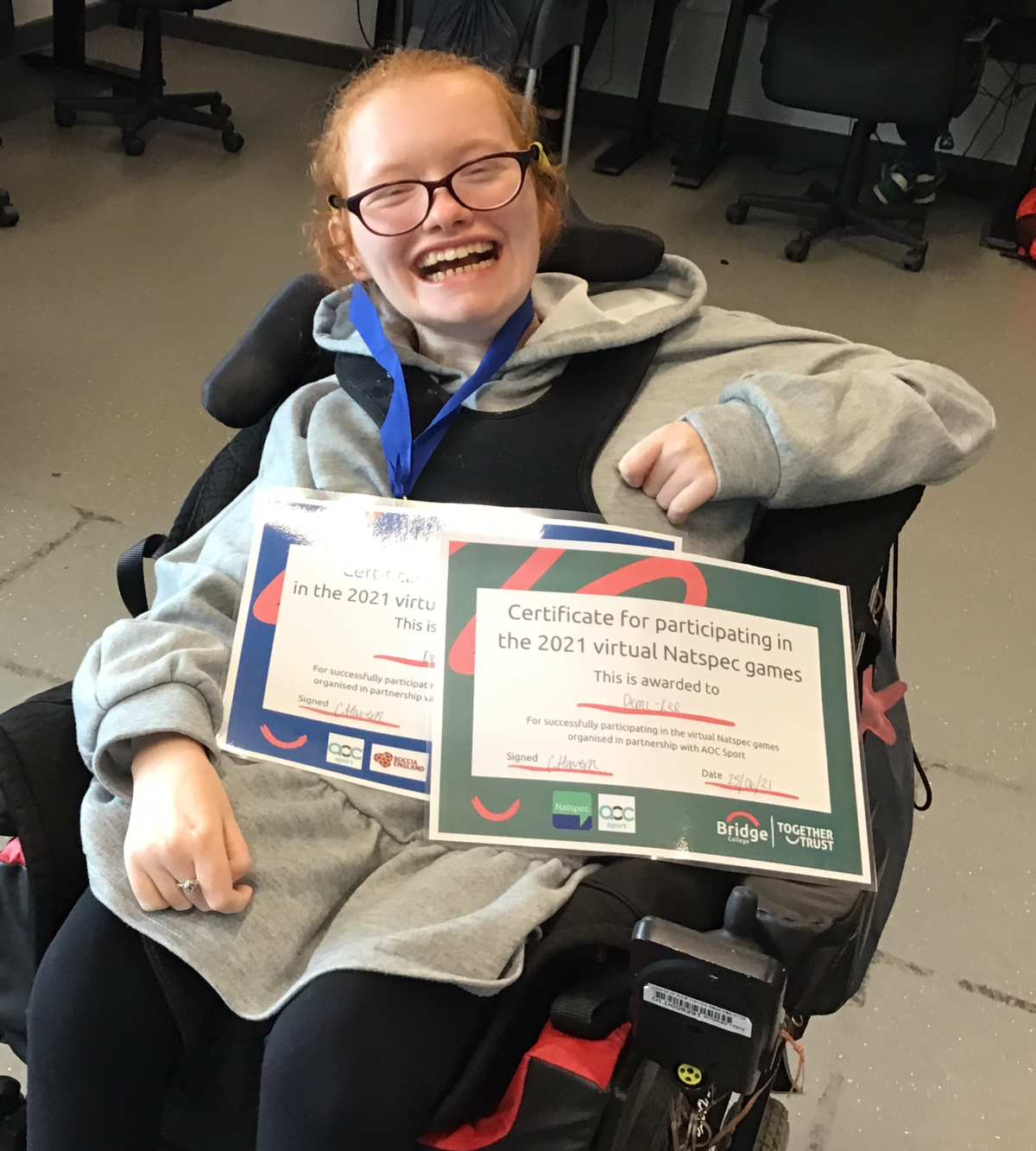 Virtual Boccia
The virtual Boccia tournament was organised by Boccia England and AOC Sport. If you're unaware, Boccia (pronounced bot-cha) is a Paralympic sport with no Olympic equivalent and is similar to bowls. Read more about Boccia England here: https://www.bocciaengland.org.uk/what-is-boccia This year more than 5,400 students from over 140 schools and colleges took part.
Despite the event being virtual and not being able to compete with other colleges in 'real life', learners demonstrated their skills throughout the competition.
The tournament ran over 6 weeks with different challenges each week. Everyone who participated thoroughly enjoyed the challenges during their sports sessions. The scores were added up each week and then added on to the leader board. We are incredibly proud of the students finishing 13th out of 27, a great achievement! The students received a certificate and a medal during a celebration event. It was great to see the students revelling in their sense of achievement. In college the students wore the medals for a few days after, you could really see how proud and happy they were.
Chloe Havern, Sports Coach says, "The best bit is knowing students learnt new skills and had lots of fun doing it."
Virtual Natspec
The Natspec games are held every year and Bridge College loves to participate. This year over 40 specialist colleges took part in the games, organised by The Association of Colleges (AOC). This event consisted of a full week of various virtual sports challenges and live sessions.
The major highlight for everyone was a live talk with England footballer Azeem Amir and deaf England Rugby Sevens and Sale Sharks Women's player Jodie Ounsley.
The week consisted of a challenge a day. As a college team, we were particularly impressed when learners took part in the football challenge. This involved travelling in a square with a ball and seeing how many laps the students could do in a minute.  Bridge students won the overall prize for this particular challenge! The prize was a £50 voucher to spend on sports equipment.  We're so proud of them and their achievement.
Chloe Havern, Sports Coach says, "Our students will decide on what we spend the money on because they did all the hard work. We're so impressed with the new skills they have learnt."
Overall, this last term has been a great opportunity to get the students involved in sports and events again. The next event is Sports Day on 21st July 2021.
Thank you to Natspec and to Boccia England for hosting these amazing events. We're looking forward to next year already!