Our position on the Care Review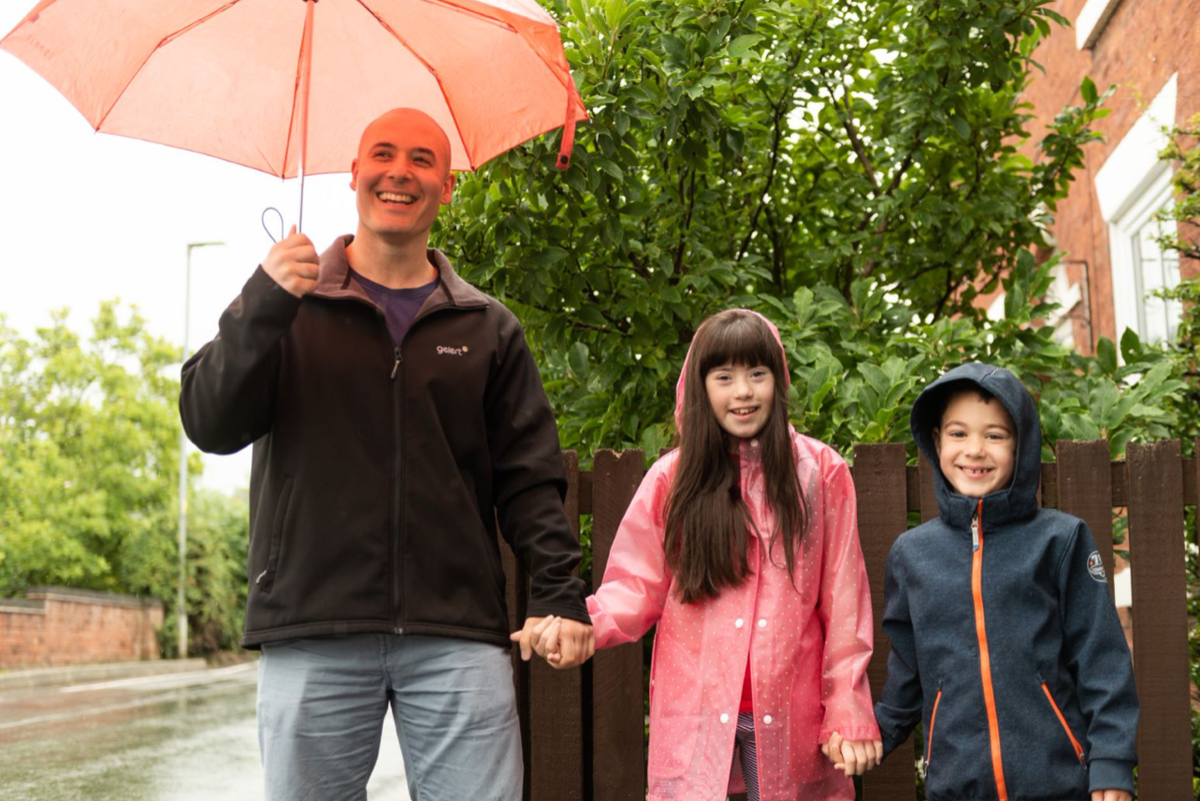 When the Care Review was announced in January 2021, it was described as a once-in-a-generation opportunity to reset the way that children were cared for in England. Care experienced people, campaigners, and charities rang the alarm on the children's social care system years ago. The review comes to us with an early acknowledgement that the present system is not working. For staff in our residential care homes, social workers, advocates and more importantly, care experienced people themselves, this is a truism.
In our eyes, the test of the recommendations is whether they deliver care that parents would want for their own child, not whether they inch the system closer to being satisfactory. On this point, the review makes admissions about what is driving the growing number of children entering care year on year that a decade ago would have been disputed. For example, it accepts the link between growing rates of child poverty, the punitive nature of the universal credit (UC) system and the rising numbers of children entering the care system. 
A recent study found that the equivalent of 10,350 children entered care linked to levels of child poverty rising between 2015 and 2020. Another study, mentioned within the review itself, highlights that poverty is a contributory factor in child abuse and neglect and is connected to poor parental mental health. To avoid children entering care because their parents and families are impoverished, the government needs to make it a central aim of policy across areas such as housing, education, immigration, health, and social care (amongst others). 
While much of this discussion was out of the scope of the review, we believe that other areas of policy will have to be revisited and adapted during the implementation period if the recommendations are to be successful. Advice around income maximisation, routine benefit checks and signposting to other sources of assistance will contribute positively to the support available to families, but we are not convinced that they will go far enough alone to address the systemic issues facing care experienced people, such as poverty and homelessness.
During the COVID-19 pandemic, 400,000 children in the UK were lifted out of poverty as a result of the government raising universal credit (UC) rates by £20 a week. 
If policies that target those most in need are introduced and accompany the offer of Early Help mentioned within the Review, multiple of the 'wider context' problems identified by the Review would be mitigated, including:
Poverty and inequality
Pressures in family support and other services
Mental Health (causal link)
Domestic Abuse (causal link)
We believe that the Early Help recommendation is ambitious and welcome the focus on creating multidisciplinary teams able to support individuals with interrelated issues such as domestic violence and substance misuse. Furthermore, we believe that streamlining the point of entry for services will improve accessibility for many.
One of our initial concerns was that the review would be cost-neutral, so we are pleased that thought has been given about the cost involved for local authorities to establish the scheme. However, we would like to see more detail about the eligibility criteria and would suggest that there should be a low threshold for accessing support through Early Help.
We would disagree with the suggestion that universal and community services exist across the country to support those who might fall through the cracks of the scheme. There is an absence of these services and recruitment crises in many of the professions cited as providing community support, such as health visitors. Findings from the Institute of Health Visiting has highlighted that '42% of health visitors were worried that they couldn't do enough to safeguard babies and children amid a shortage of 5,000 professionals. For us, when chronic understaffing becomes a child protection issue, it should have been addressed by the Review. 
Alongside this, councils are facing a funding black hole of £3bn and struggling to carry out their statutory duties as corporate parents. They are being forced to cut community services such as libraries, and claw back money through adult social care budgets, severing lifelines for some of the most vulnerable people in the country. Because of these considerations, we believe that £2 billion will not go far in achieving the Review's vision for early intervention. Between 2010 and 2020, some councils reduced their spending on early intervention services by 80%, while late intervention spending increased by 34% across the UK. It should be acknowledged that this is not the ideal starting point on which to transform the children's social care system.
We welcome the reviews recommendation that all children in care should receive care, including 16- and 17-year-olds living in unregulated accommodation. Through our participation in the Keep Caring to 18 steering group we have consistently advocated for this. However, the proposed timeline for implementing care standards across all types of accommodation (by 2025) is too late. The Department for Education plans on spending £150 million to implement lower standards for 16- and 17-year-olds living in unregulated accommodation, which will be rolled out in 2023. We believe that existing care standards, found within the Care Standards Act 2000, should be rolled out as a priority and will continue to campaign for this. 
We strongly believe that every child should be supported to stand up for their rights and express their wishes and feelings. We welcome the review's recommendation of opt-out advocacy for children and young people. This would strengthen the child protection framework by ensuring that children have someone on their side who doesn't work for their LA or children's home. Ideally, we would like to see Independent Reviewing Officer (IRO) and Reg 44 roles put on a similar footing, not downgraded as they have been. All recommendations in the Review could be enhanced by the United Nation's Convention on the Rights of the Child (UNCRC), and we are disappointed that the review made no recommendation in relation to this treaty. 
We believe that the review's focus on improving entitlements for kinship carers could make a significant difference to children living in or entering that form of care. The recommendation that kinship carers are paid a financial allowance at the same rate as foster carers will make it more financially viable for relatives to consider providing care to a child at risk of entering the care system. We also welcome the review's recommendations on legal aid, time off work for kinship carers to settle into their routine, and dedicated training. 
When it comes to fostering, elements of the 'new deal' for foster care are promising. By 2026, it is estimated that there will be a shortfall of 25,000 foster carers. Because of this, we understand why recruitment is highlighted as a concern for the Review. However, foster carers must still pass rigorous checks if they are to care for children, and we should see any relaxation of rules around eligibility. Similarly, we do not believe that the Homes for Ukraine scheme indicates that thousands of people across the country are willing to become foster carers. More research should be undertaken by Government about reasons underpinning the recruitment crisis in foster care.  
We feel that a national foster care recruitment scheme may contribute to raising awareness of the issues that care experienced people face. Despite this, there is an absence of detail about what the Government can do to prevent a fifth of foster families from leaving the system each year. The Fostering Network has highlighted some potential solutions, including paying all foster carers the national minimum allowance. We agree that children should be encouraged to stay in contact with former foster families where possible and welcome the significance placed on maintaining meaningful relationships in children's lives. 
We would have liked to have seen more focus on children's residential care within the Review, particularly with respect to the workforce. The overreliance on agency staff extends beyond Social Workers, and there is no reference to the high turnover and vacancy rates for other professions that play vital roles in supporting children. We believe that many children benefit from being in residential care and would have liked to see more tailored recommendations about what can be done to improve their experiences. 
Finally, we would have liked to see considerably more detail about how the children's social care system should support care experienced children with disabilities. No mention of this cohort is made within the SEND Green Paper, despite the review recommending that Government looks at the interplay between the two strategies. With research by Great Ormond Street suggesting that eight in every ten children in care receive support for special educational needs and disabilities (SEND), we would have expected tailored recommendations on this point.
The Government has six months to formally respond to the recommendations made within the Care Review, and when they do, we will have an indicator of what the future of reform looks like. At every step of the way, we will continue to campaign for care experienced people's rights and entitlements and push forward the recommendations which we believe will improve people's lives. 
The Together Trust was created with the aim of giving all young people a better start in life, and 150 years later, we continue to work towards that aim. We are pleased that the review acknowledges that all children in care need care. We will continue to campaign for this fundamental right.
Mark Lee, Chief Executive of the Together Trust