My Personal Walking Challenge – Walking the Trafalgar Way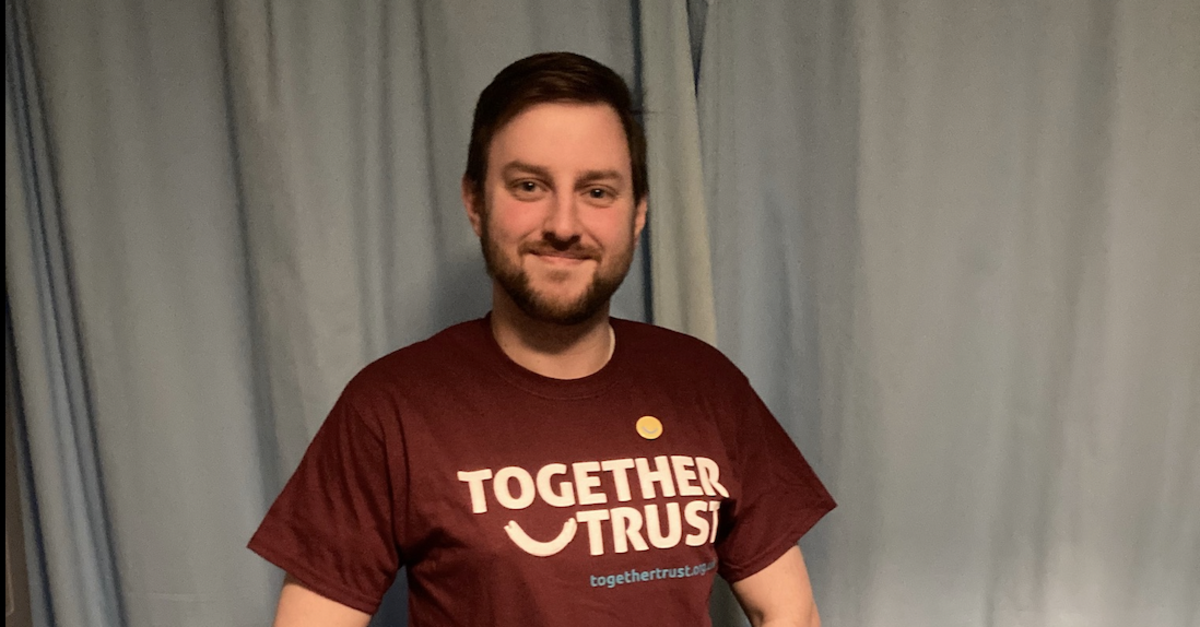 With the national walking month coming in May, we caught up with Daniel who is taking on a mammoth walking challenge to raise money for the Together Trust's services. Daniel will be walking the Trafalgar Way. Running from Falmouth in Cornwall to the Admiralty in central London, it is the 271 mile stretch that Lieutenant John Richards Lapenotiere travelled (by coach) to bring news of the Battle of Trafalgar back.
We talked to Daniel about how he feels about the challenge and why he chose to support the Together Trust...
Why did you choose to support Together Trust?
I only moved to Cheadle in 2021 but I have already heard a lot about the brilliant work they do. As the brother of a young man living with Autism, when I decided to challenge myself for National Walking Month in May I knew I wanted to do something to fundraise to support charities that help those living with Autism. It seemed like the perfect charity to try and do some fundraising for; supporting their mission is really important.
Have you faced any challenges with training/fundraising? What are you doing to overcome the challenges? 
I started fundraising in March, as I wanted to give myself enough time to hit my target and I knew my friends and family would be generous. I also know it can be difficult to fundraise outside the medium of social media, so I wanted to get a head start on that.
In terms of training, I walk everywhere I can (a necessity when I can't drive!) but that's about it really. I'm not entirely sure I really appreciate what I've let myself in for, but I intend to give it my absolute best shot. The work the Together Trust do isn't easy, so my challenge shouldn't be easy either.
What advice would you give someone taking part in a similar challenge?
If you're nervous about doing it – just jump in! You get a great sense of accomplishment just from starting your challenge and letting people know you're doing it, and the support I've received has really boosted my confidence that I'll succeed.
How can people support you in this challenge?
If people don't donate, but they do go and read about the work of the Together Trust, I consider that a victory. It is so important that we publicise the hard work the charity does day in, day out supporting not only those who live with autism but their families, friends and carers. If you do find it in yourself to donate, however small, that is massively appreciated!
What do you wish you'd known before starting this challenge?
I wish I'd recognised the work of the Together Trust sooner and done the challenge sooner! 
What are you most looking forward to with this challenge?
I'm looking forward to seeing how much money I can raise and get to the Together Trust, and I'm hoping they will keep me informed of how the money is being used so I have some understanding of how I might have helped, even in a small way.
I'm also looking forward to a cup of tea and soaking my feet in a warm bath!
Do you have a quote that describes how you're feeling about taking part in this challenge?
"Believe you can and you are halfway there."