Marple Golf Club raises £2,770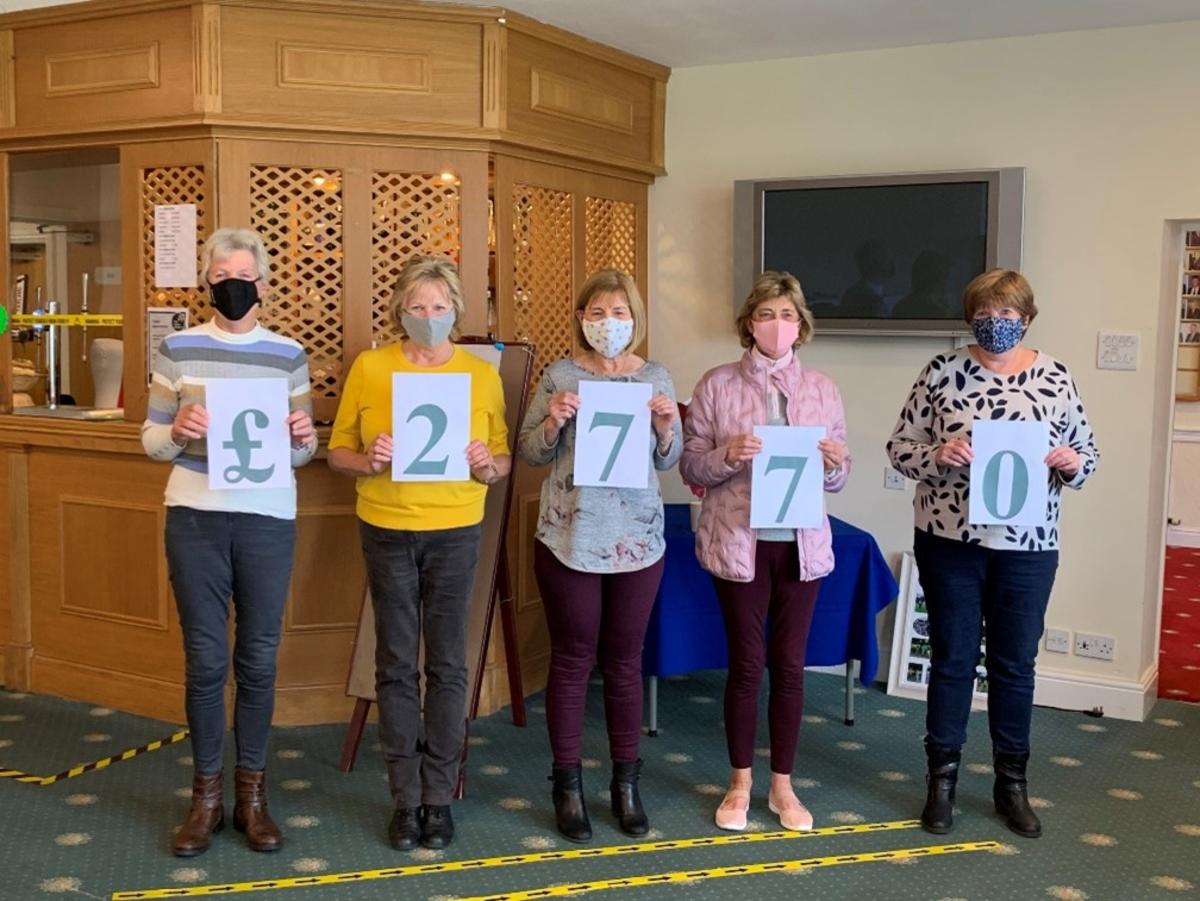 In October the Ladies Section at Marple Golf Club presented Together Trust with a cheque for £2,770 raised through a charity of the year partnership from 2019-2020.
Carol, the Lady Captain at Marple Golf Club said she chose to support Together Trust because "they do such wonderful work in the local community and my niece has been helped by the trust". We spoke to Carol to find out more about their fundraising efforts in 2020…
"The outbreak of Covid back in March meant that the team had to change their fundraising plans and a number of events such as a Golf fashion show, had to be cancelled.  However, this didn't stop the Ladies Section from fundraising! They took part in some amazing socially distant fundraising events, from charity lunches to raffling 'a barrow of booze'. The generosity of everyone at Marple Golf Club meant they could raise an amazing £2,770!
2020 has been a challenging year for everyone because of Covid. When l took the Captaincy in November 2019, who would have thought what 2020 had in store for us. Golf has helped to keep us sane through the pandemic. It is a very social game, the fresh air and exercise helps your mental wellbeing and l would recommend golf to anyone who would like to meet new friends and challenges and it is good for all age groups. I feel so proud that Marple Golf Club Ladies Section has supported The Together Trust and it is down to all the members for offering their support."
If you're part of a Golf Club or organisation and know someone who could support Together Trust get in touch with our fundraising team at fundraising@togethertrust.org.uk