Launching our Virtual Easter Appeal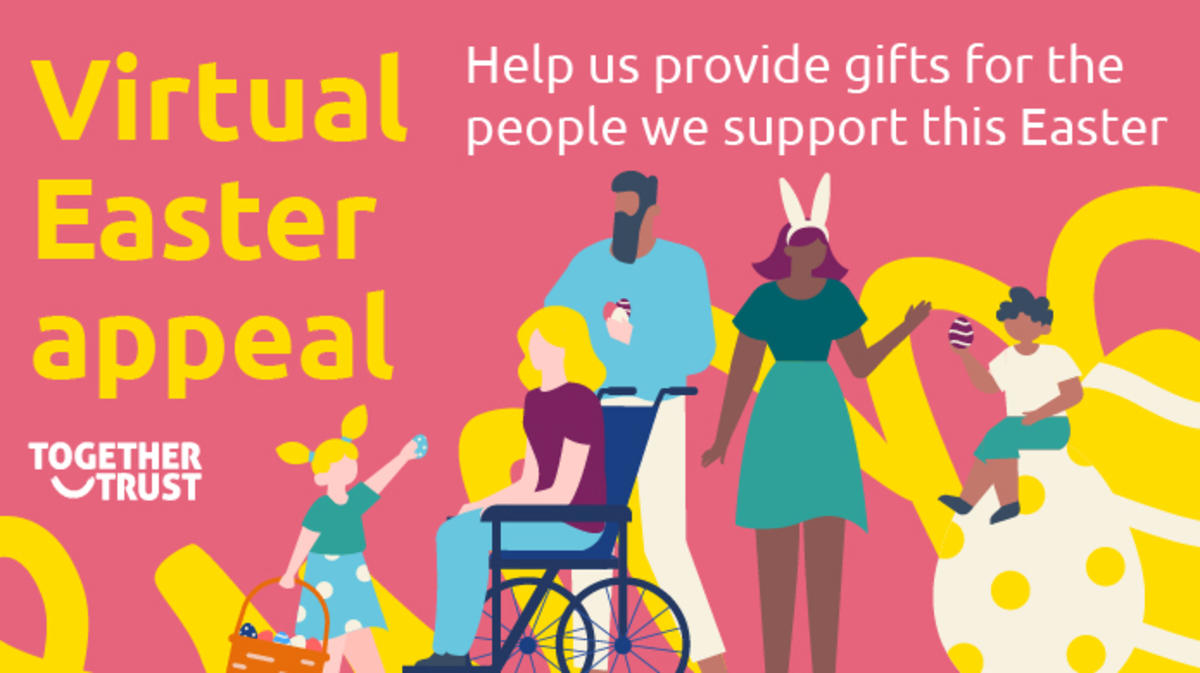 Each year we run our annual easter appeal, where we ask people from our local community to donate chocolate eggs to the people we support. This year, due to the impact of Covid-19 and local restrictions, we need your help to raise money to ensure we can provide treats for the people we support this Easter.
Not all of the young people we support are able to have chocolates or edible treats, so we want to ensure we have alternative gifts available as well as the traditional chocolate eggs.
This year, instead of buying us a chocolate egg, please consider donating a virtual easter egg that we can use to purchase non-edible gifts or sweet treats for our young people to enjoy on Easter Sunday.
£2 could buy a chocolate egg
£5 could buy an easter craft set
£10 could buy a toiletry set 
We want to make sure that all the people we support get a treat this easter so by donating to our appeal, you are helping to provide some easter cheer to people in our specialist services across Greater Manchester. Please donate below: