Inscape's STEAM careers day a huge success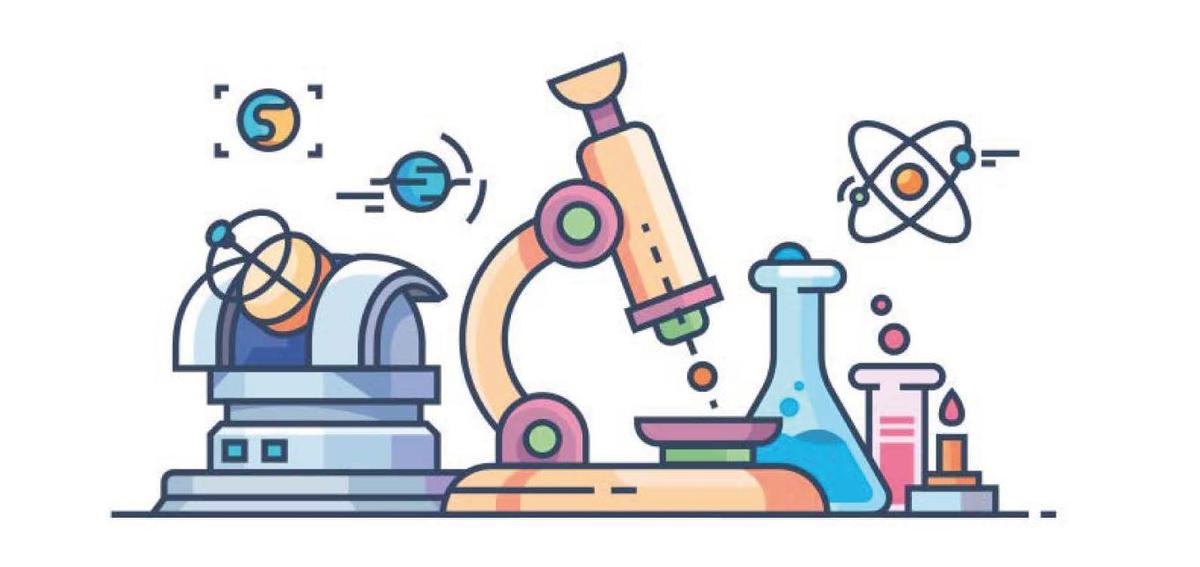 Last weeks STEAM Careers Day hosted at Inscape House School proved to be a great success with attending students gaining plenty of insight and knowledge from speakers across the event. STEAM stands for Science, Technology, Engineering, Art and Maths and the careers day aimed to expose students to a variety of careers, to jumpstart their thinking about their futures and also think about the core subjects and how they link to their future choices and careers.
If we prepare our students early enough, they are more likely to think about college, careers and life after Inscape House School.
The students had the opportunity to choose from a variety of presentations dependant on which area they were interested in. Speakers on the day included:
Rav, our schools Enterprise Advisor from Digital Advantage
Mike and Leanne, Surveyors from Eurogold 
Zionna a community midwife,
Lee Young, Electrical Engineer and Project Manager from North West Trains 
Jac Savickas, Music Teacher and performer
Joseph Connor, Accountants Technician
Fiona Cassis from the Whitworth Art Gallery
Mike Rusted, Project Manager and Engineer
Shack Baker, Property Developer
Richard Sawyers, Scientist.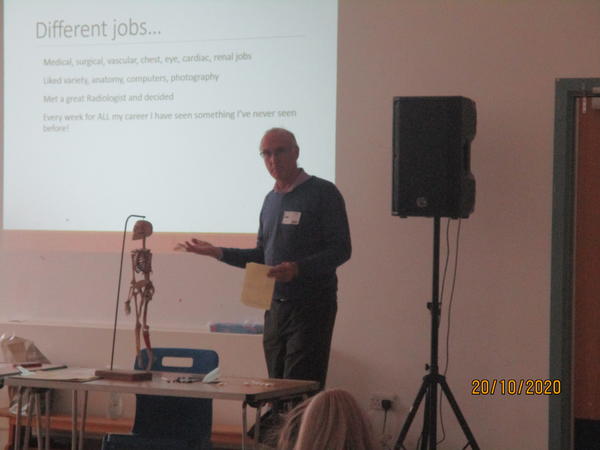 We also had Steve and Oliver from Brunel Recruitment who delivered a workshop on how to make your CV stand out.  Brunel have worked closely with Inscape's young people over the last two years, where they have participated in workshops in their offices in Manchester City Centre and explored what engineering looks like in the oil industry. Steve and Oliver will be coming back to Inscape next term to deliver an interviewing skills workshop where pupils will have the opportunity to attend mock interviews. 
Richard Sawyer, a scientist with a very varied career stayed at the school for the entire day getting to know our young people.  In the morning he worked with a class potting plants and, in the afternoon, supported a group of young people to develop our sensory garden, linking all this to science.  After break he presented his career as a radiologist, using lots of prompts and activities which included spaghetti and marshmallows to bring science to life, making it interesting and tangible for our young people.
All our guest speakers made a massive impact on Inscape pupils, and everyone took something different away from the event, giving them hugely positive insight into their future careers and choices. We would like to thank all our guest speakers for their time and enthusiasm that they provided on the day and leading up to the event.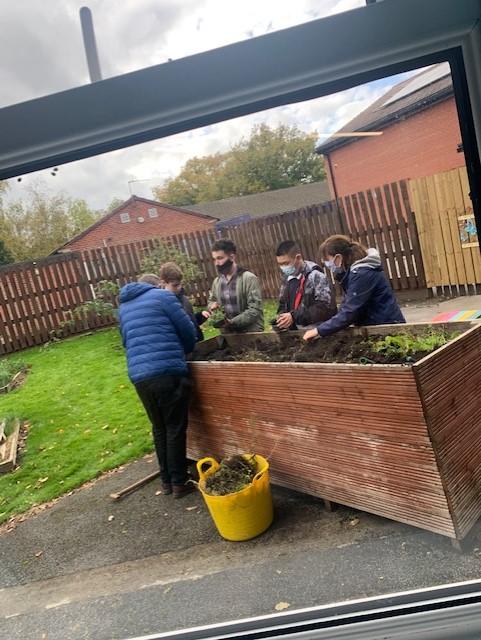 A selection of quotes from students who attended
Zionna, the midwife was a natural speaker and I listened to every word she said, she was so interesting and showed that if you didn't get your qualifications when you were at school you could keep going and do them when your older
I felt inspired by Shack he had lots of interesting jobs in the past such as a model and was in a band, his creativeness led him to his job as a property developer. He is a great role model for young black people, thank you for coming to our school and I hope you will come back
Richard knew so much about science he really made it come to life, I never knew there were so many jobs linked to it
Golly I never knew working in a band was such hard work I thought it was just all singing and dancing