Inscape House School nominated for national award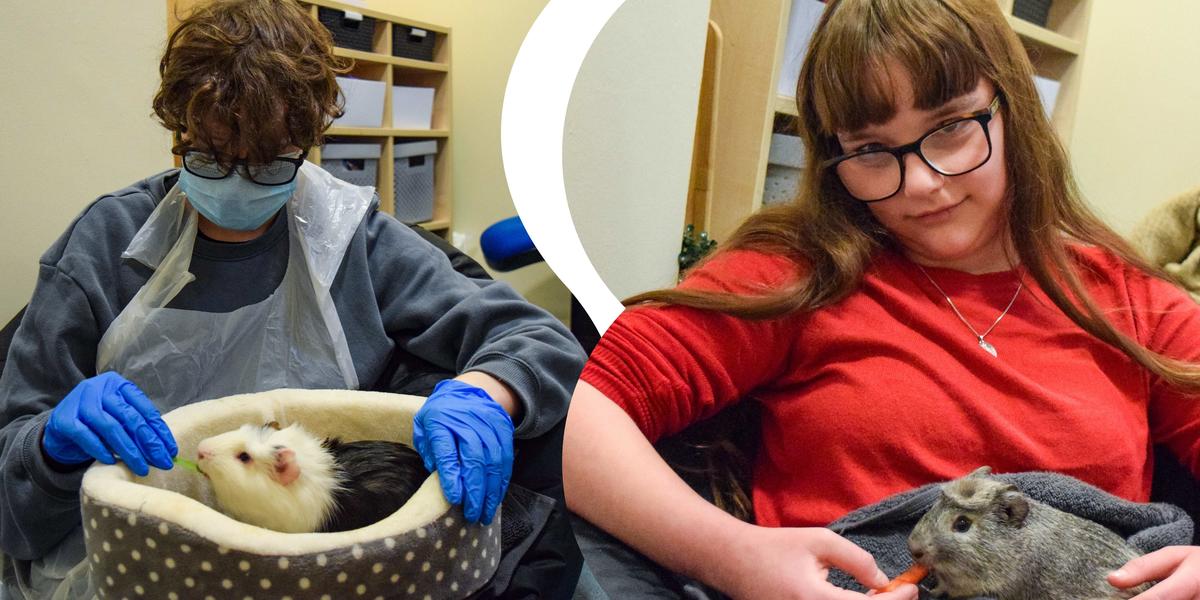 We're delighted to announce that Inscape House School has been shortlisted for the prestigious NASS Breaking Barriers Award 2022.
The specialist school has been recognised for its exceptional work in creating positive and sustainable outcomes for young people.
Inscape makes learning more accessible to autistic students and is being celebrated for its success with animal-assisted intervention (AII). 
Animal Assisted Intervention can improve young people's mental, physical, social and emotional functioning. Because many children and teens enjoy working with animals, AII can be particularly beneficial for individuals who have difficulty accessing their emotions or expressing themselves in social situations.
Logan, 14, a student at Inscape House School said:
"I come and see the guinea pigs every Thursday. We've got quite the bond."
"I like caring for another being. It helps you to be more mindful because each species is different. All of them act in certain ways and it's a good learning experience. It makes me feel much better just by being around them. It improves my mood so much. [These sessions] are the best thing that's happened to me in the last couple of months."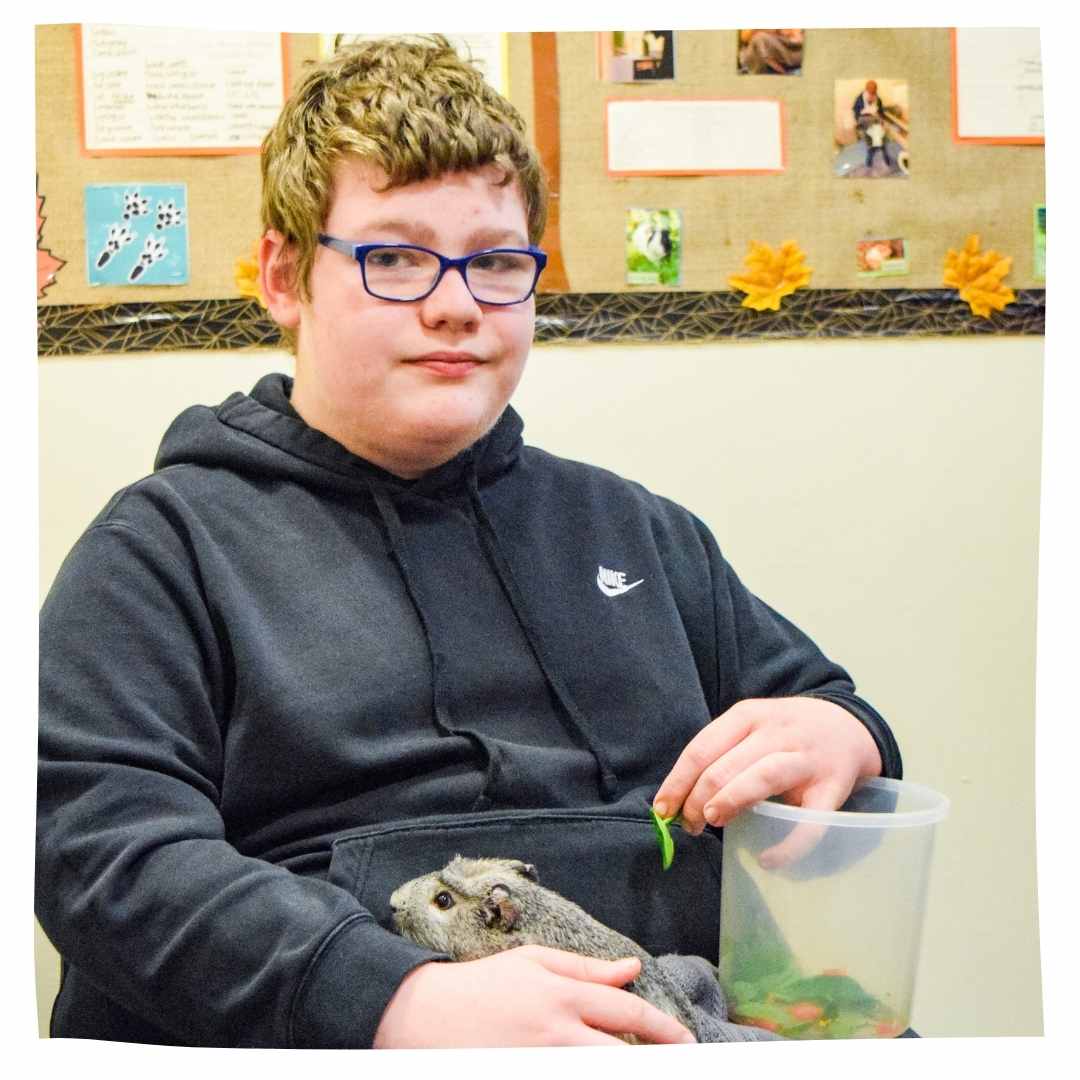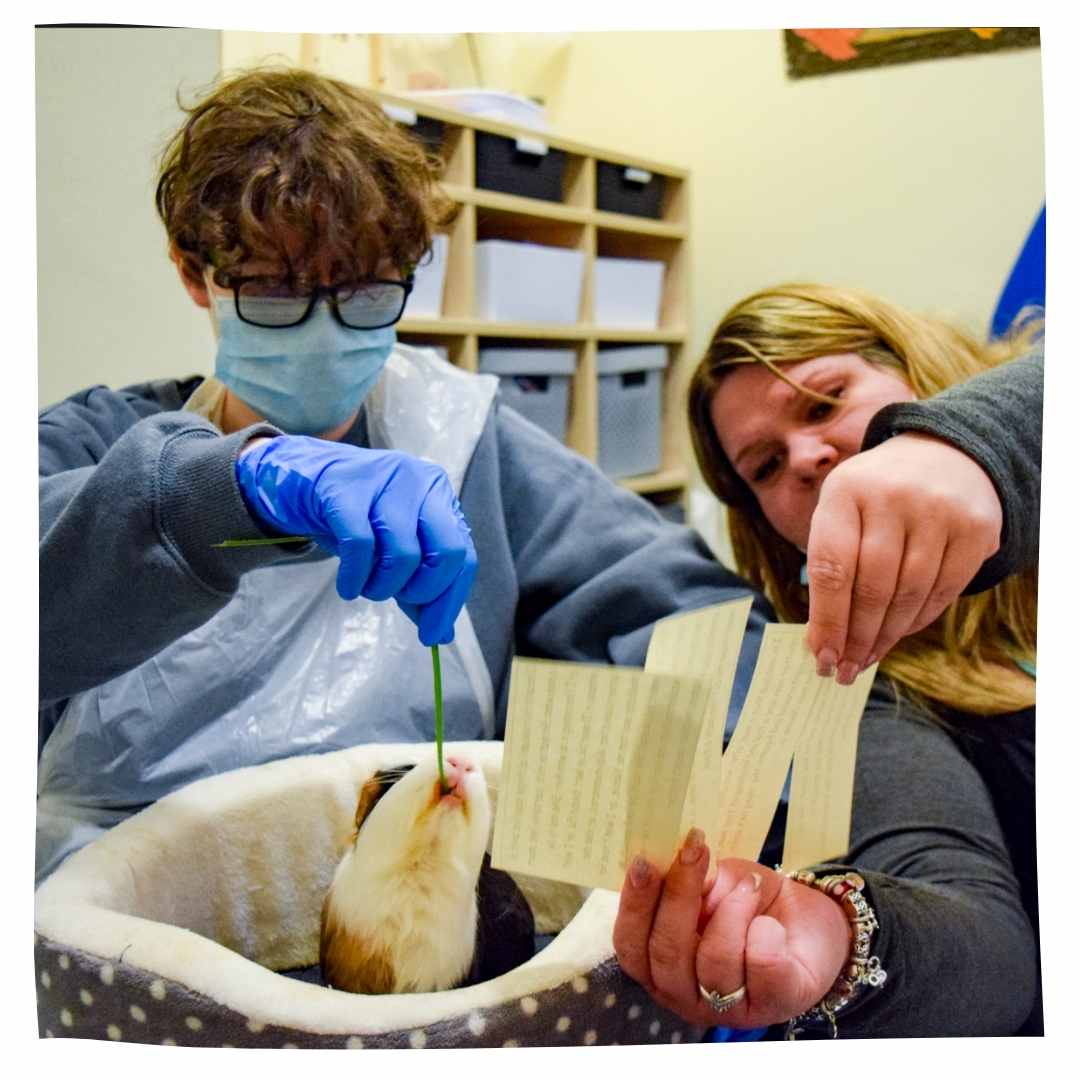 AAI Practitioner Danielle leads the programme, supporting student development through enriching activities.
Hannah Stollar, Interim Head of School at Inscape House School said:
"Around 12 months ago, teacher Danielle came to the leadership team with her proposal for Animal Assisted Intervention. Never did I imagine we would have the huge success we have had in such a short space of time. The programme has had a wide-reaching impact in supporting the emotional wellbeing and quality of life of our students. AAI is now a permanent and expanding fixture within Inscape.
The award winner will be announced at the NASS Annual Conference in October.