Gone but not forgotten – the Together Trust remembers its First World War veterans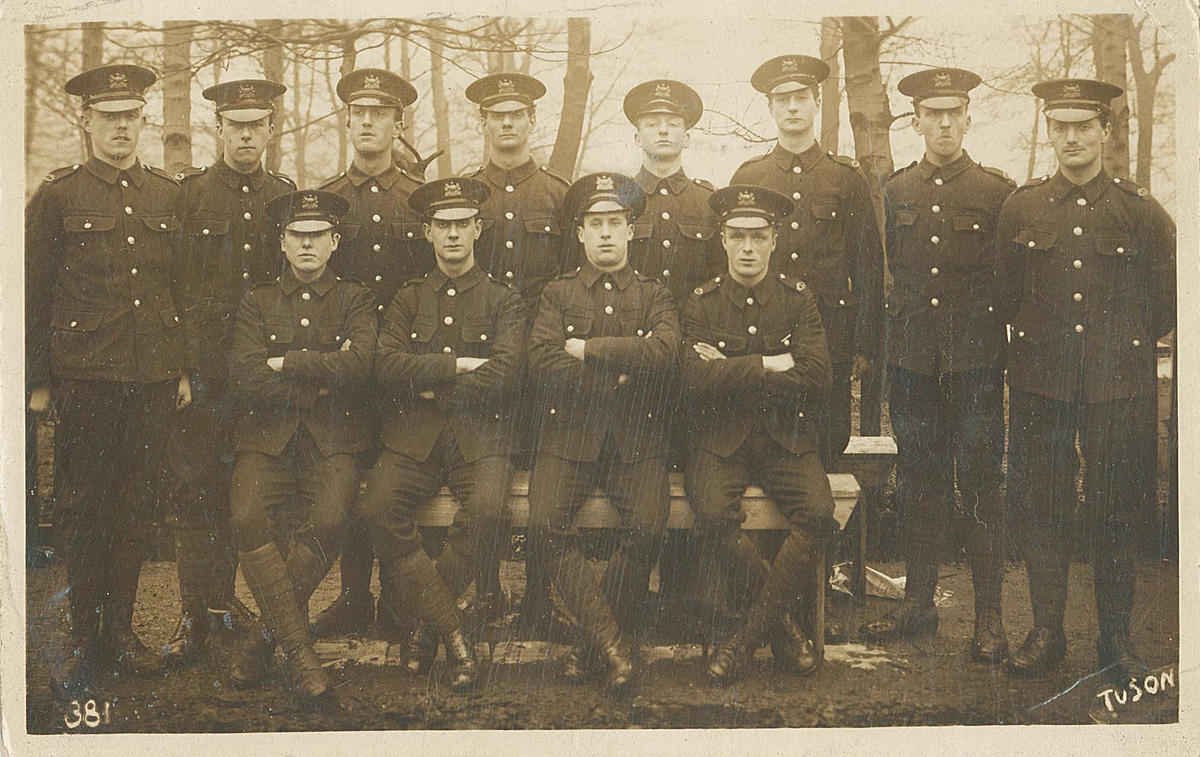 In the run-up to Armistice Day, the Together Trust is honouring the 400 former pupils, residents and members of staff who served in the First World War by using social media to publish some of their individual stories. 
Liz Sykes, the Trusts Records, Archives and Information Manager said: 'We first started to look into the stories of former beneficiaries and staff members of the Trust who served in the First World War in the run-up to the centenary of the conflict in 2014.   
"Since then we've steadily amassed a lot of information about our veterans and a fascinating and touching mosaic of individual stories has emerged."
"Take Alfred and Walter Sutton for example. The brothers were admitted into the care of the Trust in 1902 aged 7 and 5 and lived at the Higgin's Home on George Street in Manchester. In 1910 Alfred was sent to Canada as part of an emigration scheme designed to rescue children from poverty.
"Alfred lived on a farm outside of Ontario and later Walter was sent to live on a nearby farm. By all accounts both boys were happy in their new homes, adapting well to life in the country, and remained in close contact throughout their time in Canada.    
"But when war came both answered the call and joined the Canadian Army. When Alfred's regiment was sent to train in England he was able to find time to visit the children's homes in George Street, where he learned that Walter was in a hospital in France, suffering from shell shock.  He had only been back in the trenches for three days after having spent several weeks in the hospital recovering from wounds he'd received on the Western Front."  
Thankfully both brothers went on to survive the war but sadly 29 other Trust veterans did not, among them Fusilier Harold Moss. From the age of 11, Harold was cared for by the Trust at the Garnett Home on George Street in Manchester. Harold was well thought of at the home and after leaving he had successfully begun to build a life for himself, finding employment at Messrs William Sutcliffe's Limited in Manchester, earning £15 a year. 
When the war came Harold, like Alfred and Walter and millions of other ordinary Britons, answered the call and enlisted in the Lancashire Fusiliers and like so many others he paid the ultimate price, when, on 17 March 1916 aged just 20, he died of wounds after being hit by a rifle grenade. Harold, along with 28 of his comrades from the Trust family, are commemorated in a memorial in the gardens at the Trust Headquarters in Cheadle, which was erected last year.  
His housemother, Mrs. Howarth, paid tribute to Harold on hearing news of his death:
"We were very grieved to hear of his death, he had always been such a good lad in every way, as he grew older we always felt he was a real elder brother to the younger boys. It was most touching many times when he has been home, to see him with the little ones, he was never tired of them, and they used to love to have him with them. We shall miss him very much, but it is a comfort to know he has died as he always tried to live, doing his duty and helping others."
Mark Lee, Chief Executive at the Together Trust, said: "We're very proud of the contribution to the security of our country made by the 400 men from our past here at the Trust and deeply grateful to the 29 who made the ultimate sacrifice. That's why we're keen that their legacy isn't forgotten. Using social media to remember their individual stories  in this way will not only help us teach new generations about these brave men but it also reminds us all that behind each name there was a person, just like us."