From couch to 5K – helping the Together Trust along the way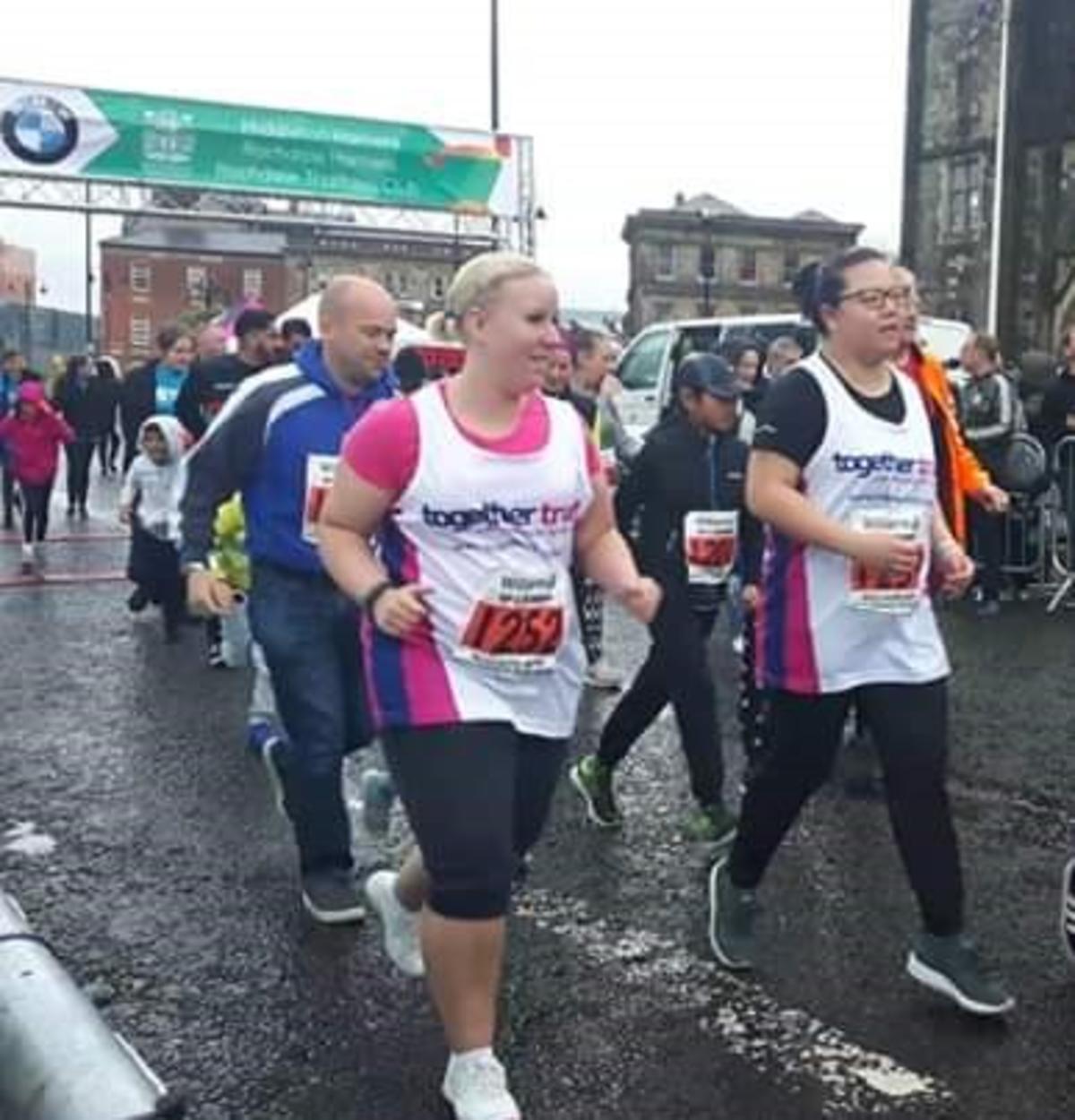 A childhood ankle injury almost put Ashleigh Ho off running for life, but an NHS health and fitness initiative helped her to get active again and raise money for the Together Trust at the same time.     
North Manchester resident Ashleigh said: "After that injury I always had it in the back of my mind that running as an exercise might lead to a similar injury. But last year I decided that I wanted to be a bit more active, and when I heard about the Couch to 5K plan I decided to give it a go."
Couch to 5k is a nine week running plan for absolute beginners that involves three runs a week, with a rest day in between. It starts with a mix of running and walking to gradually build up fitness and stamina, with week one seeing participants running for just a minute at a time, creating realistic expectations and making the challenge feel achievable right from the start. Gradually, over nine weeks, runners are able to build up to a level where they can run five kilometres.
Ashleigh said: "I downloaded the app and booked myself on the programme and I found it was a great way to ease myself back into running. By week eight I was running for 25 minutes without a rest and it felt great every time I completed a run.
"In fact I made such good progress that even before I finished the course I signed up to the BMW Rochdale Fun Run in October 2019 and decided that I was going to run in aid of charity. I chose the Together Trust because I have friends with autism and through my job in education I've worked with children with autism, and I even managed to persuade my friend Emma to run with me.
"I set up a JustGiving page and family, friends and colleagues at work were very generous in their support. My dad even put a Together Trust collection tin in his takeaway!"   
Kaylie Chapman, Head of Fundraising at the Together Trust, said: "Ashleigh was so committed to the challenge of completing the run in support of the Together Trust, training in all weathers week after week. We're so grateful to Ashleigh and all those who sponsored her and helped her raise £172.03 for the Together Trust.
"The support of people like Ashleigh is a really important factor in our ability to continue to help children and families across the North West of England. From running in a fun run to mountain climbing, and everything in between, we welcome interest from anyone who would like to raise money for us. Every penny raised helps us support local children and adults to thrive, and live the life they hope for."
If you're interested in raising money for the Together Trust please take a look at our Get Involved page or click on the link at the bottom of this page. 
Picture: (Left to right) Emma Gillatt and Ashleigh Ho