Celebrations at the Together Trust Achievement Awards 2022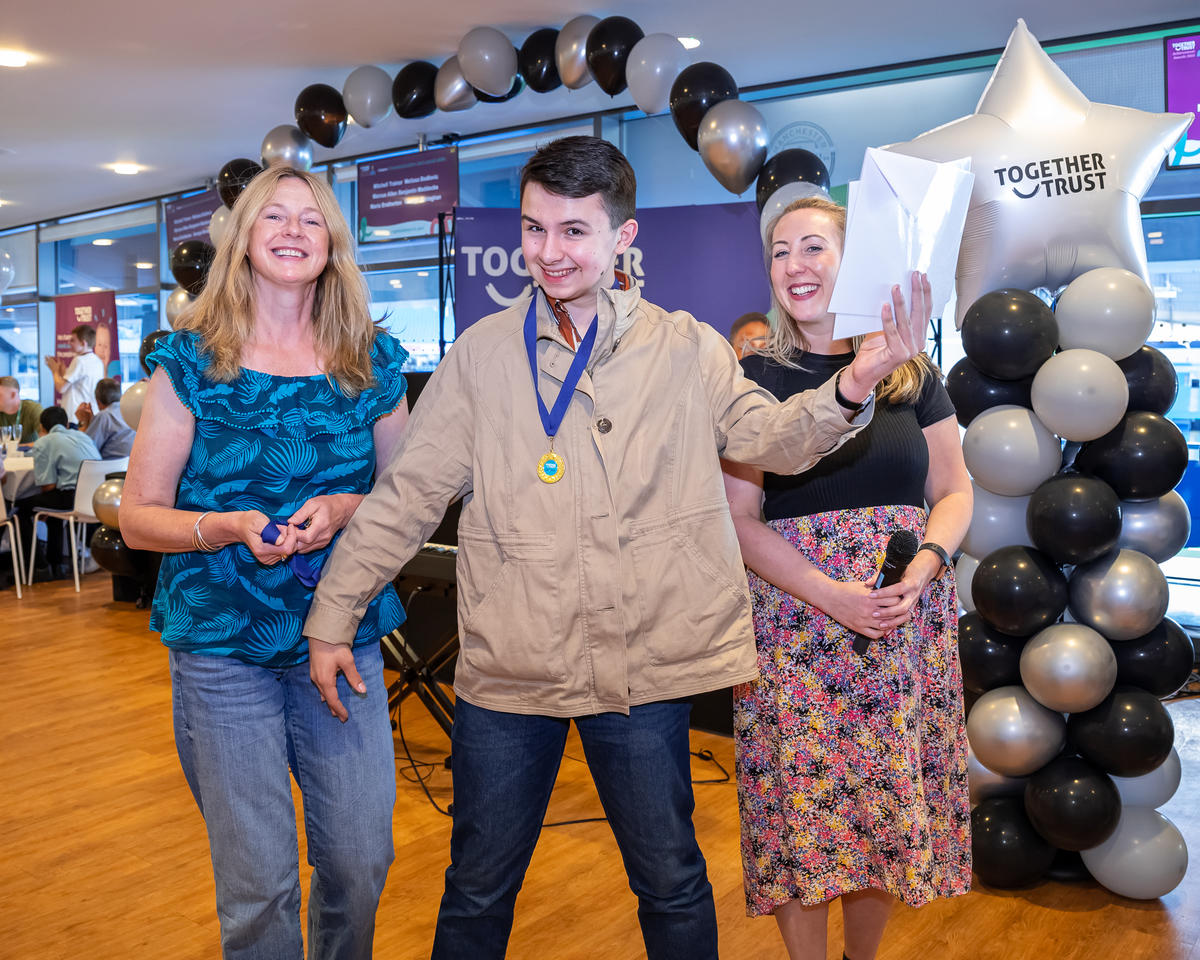 The children and young people we support were celebrating on Thursday at the Together Trust Achievement Awards. 
Hosted at Manchester City FC, the event recognised the incredible achievements of our young people. 
Whether they're shining during work experience, achieving academic milestones or showing skills on the football pitch, everyone nominated has shown determination to reach their full potential. 
The awards 
The categories this year were: 
Life skills and independence 

Health, fitness and wellbeing 

Participation 

Communication and social skills

Educational achievement 
Over a hundred awards were given out during the ceremony. The winners were nominated by Together Trust staff, who spend hours with the children, young people and adults each week.  
MCFC Good sport award 
At the end of the night, a special prize was awarded by Pete Bradshaw, Director of Sustainability at the football club. 
His team at Manchester City had the tricky task of picking a winner for the MCFC Good Sport Award. This special award is to recognise an individual who has shown outstanding kindness, respect and honesty.  
We're delighted that one of our care-experienced young people received the award this year for always being 'kind, considerate and caring'. He received a Manchester City T-shirt with his name on. 
Two deserving runners-up were also given t-shirts.  
"The achievement awards is one of my favourite events of our calendar as we get to celebrate the brilliant people we support at the Together Trust. I spend the whole evening grinning from ear to ear. Celebrating the wonderful achievements of our young people and smiling with them, their families and friends. Yet again, I have been so impressed with so many fantastic stories to inspire and encourage us all. It is an absolute joy to be all together again in person after two years of Covid restrictions. I'd like to thank Manchester City FC for hosting us, the parents and carers of the young people involved and everyone who helped make the evening a success."
Giles Gaddum, Chair of trustees at the Together Trust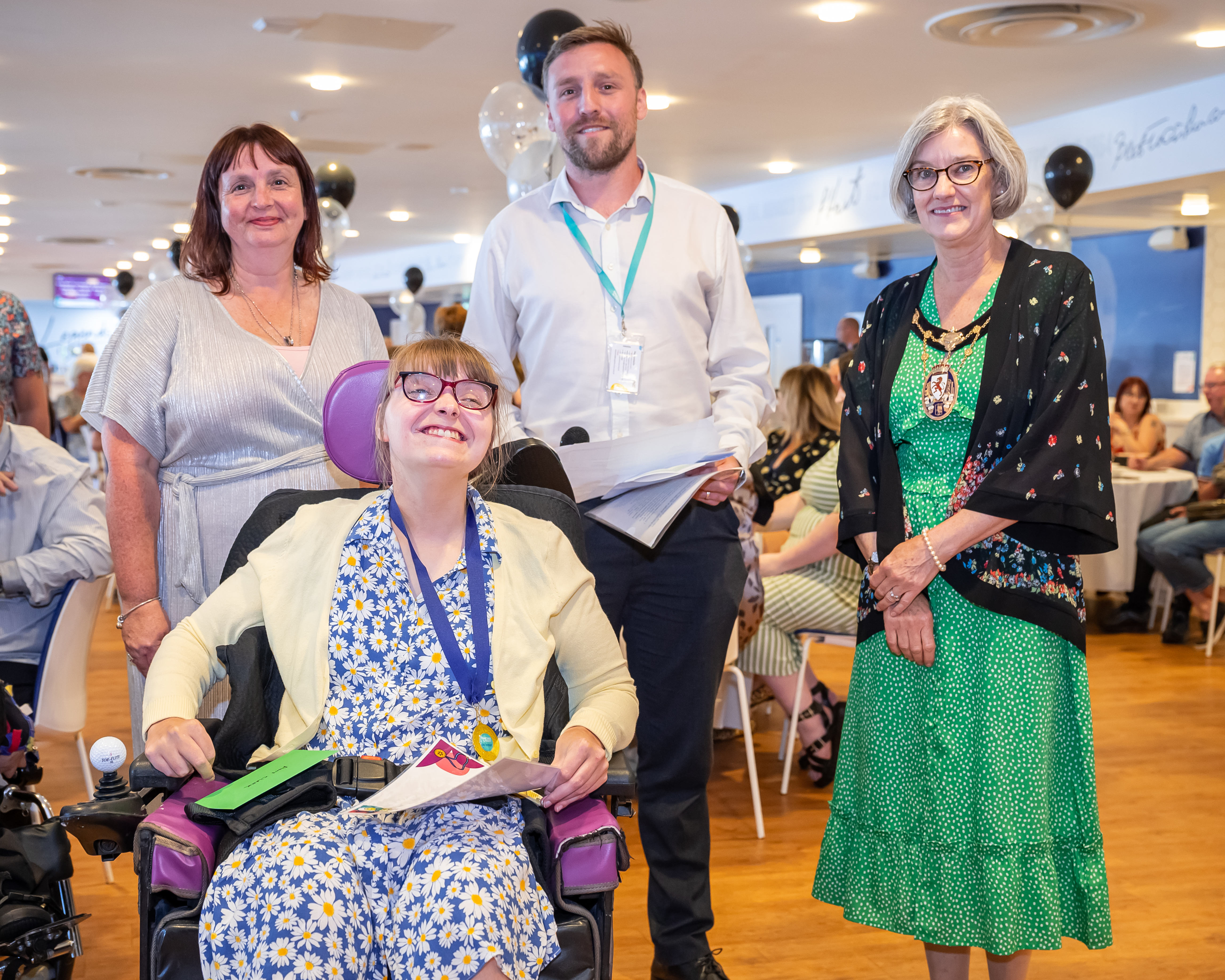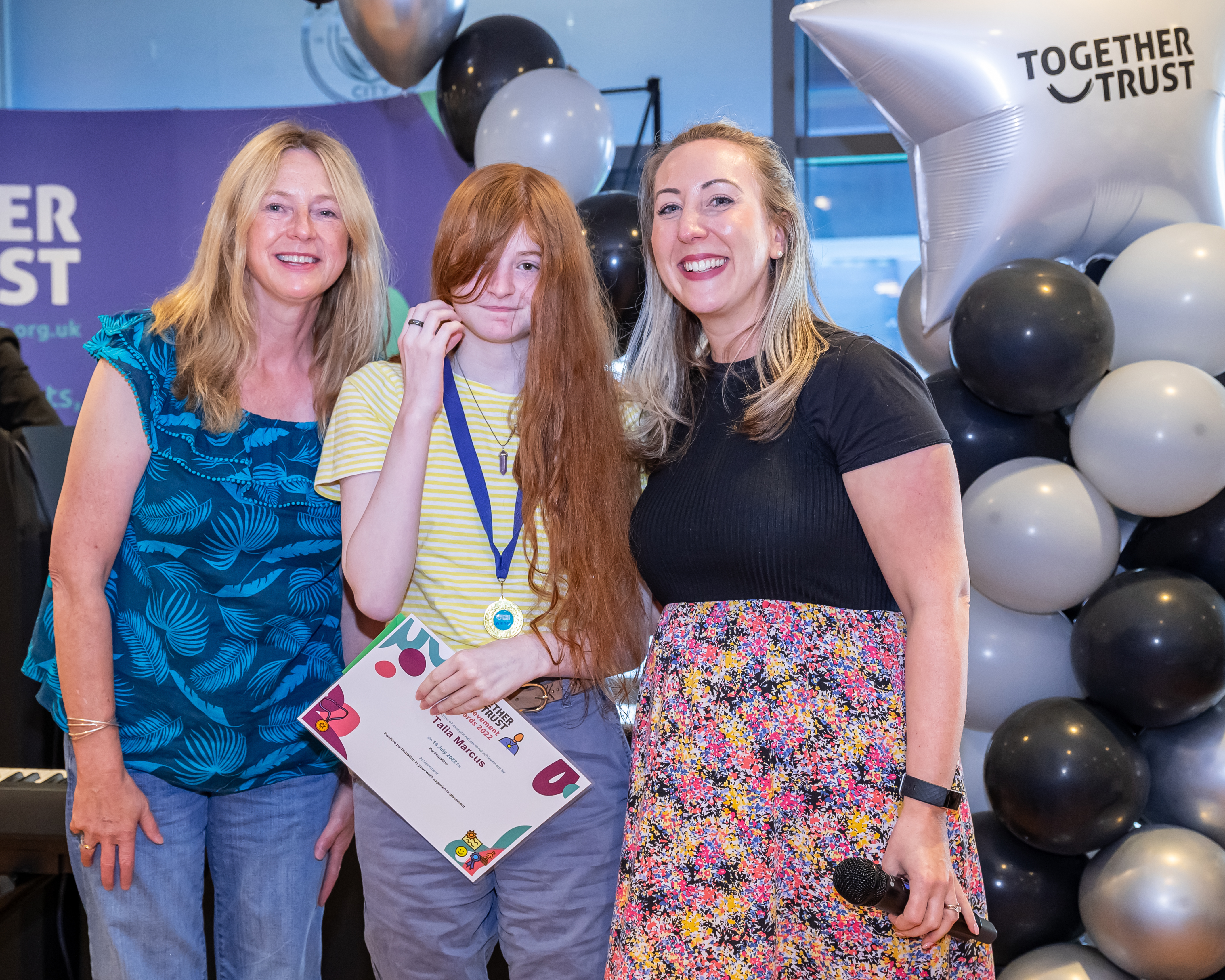 "We have a longstanding and historic relationship between the football club and the community. We started as a community project back in 1894. The things that matter to the people that live in our community matter to us beyond everything else. Supporting this event and the Together Trust is a key part of working with our neighbourhood to supporting the people in our community."
Pete Bradshaw, Director of Sustainability at Manchester City FC
Congratulations to all the brilliant children and young people who received awards this year. We're so proud of you all.