Care-experienced delegation hands in Together Trust petition to 10 Downing Street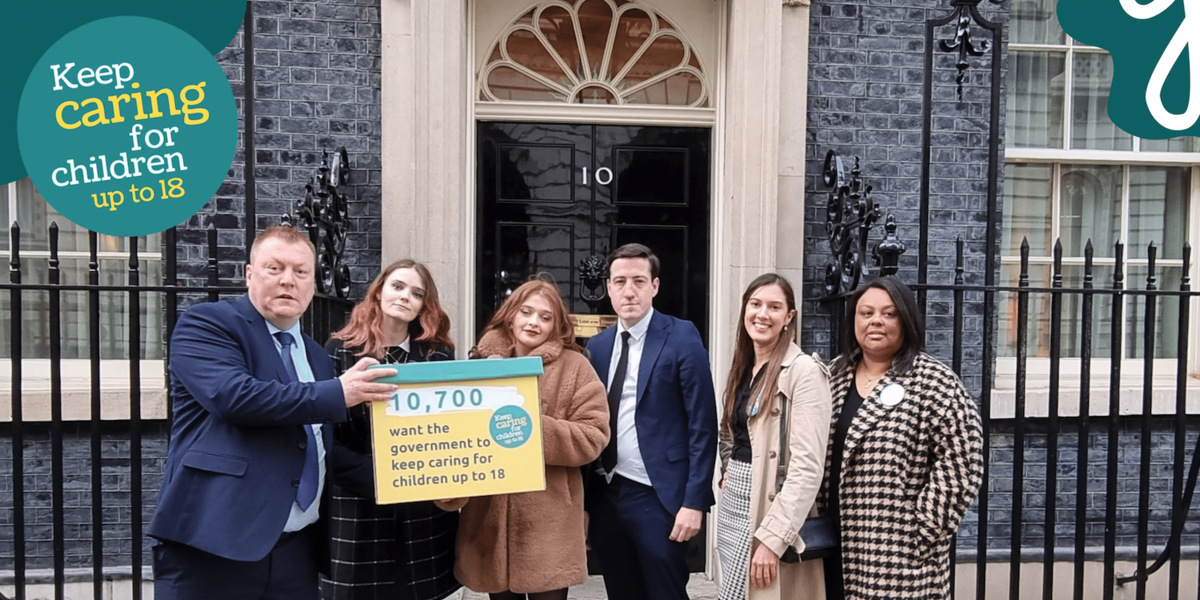 On February 1st, two representatives from the Together Trust met up with a delegation of care-experienced people, as well as campaigners from the #KeepCaringto18 group to deliver our petition to 10 Downing Street.  
Signed by 10,785 people across the UK, the petition called for the government to provide 16- and 17-year-olds in care with a safe, loving home.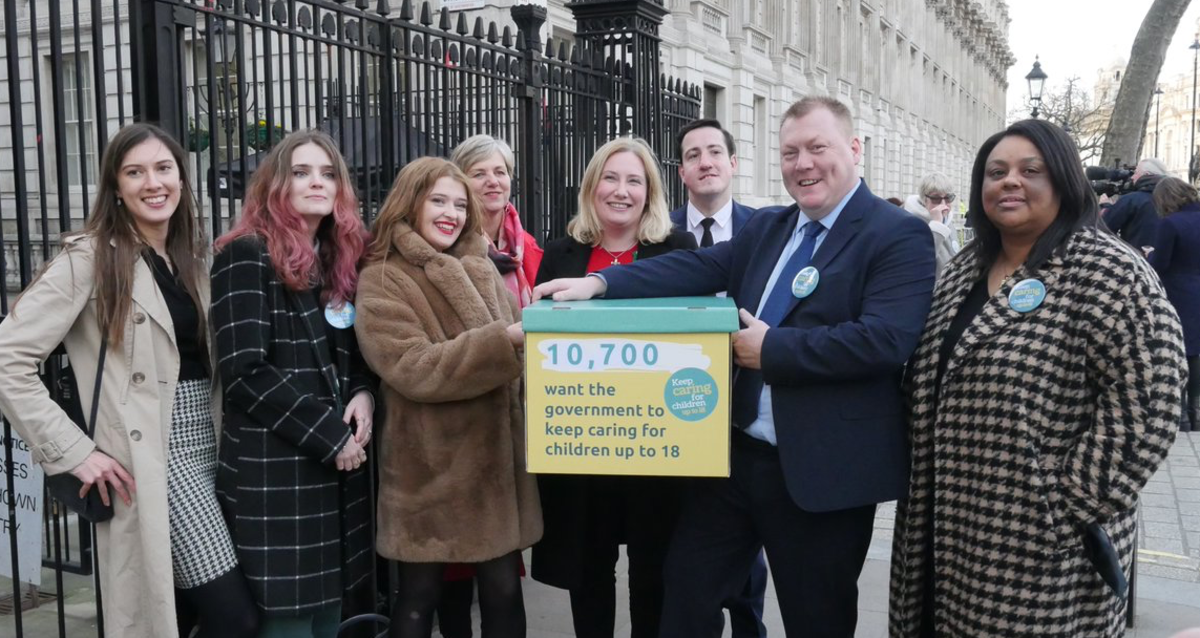 In the early afternoon, cheered on by supportive onlookers, including MPs Emma Lewell-Buck and Lilian Greenwood, the delegation delivered the petition. Footage of the hand in was captured here.  
Earlier this week, publicity from a Guardian article (page 2), in which the Together Trust's research was quoted, helped the campaign exceed the 10,500 threshold that the campaign had been aiming for.  
One member of the delegation, Terry Galloway, told his story to an ITV reporter. He said, "children need care to 18. I have got personal experience of this, I was in and out of children's home, and by the time I was sixteen I had been in over a hundred homes. These kids are vulnerable, they are looking for love." 
After hand in, the delegation unexpectedly encountered MPs Bill Estherton and Jeremy Corbyn, as well as the Children's Commissioner for England, Rachel de Souza. The delegation took the opportunity to share with them their concerns and aspirations for children in care. 
Next week, Article39 will be appearing in court to challenge the law which makes it possible for local authorities to place 16- and 17-year-olds in accommodation without care. Representatives from the Together Trust will be attending the hearing.  
Lucy Croxton, Policy, Public Affairs and Campaigns Manager, said "According to the Children's Commissioner, more than a third of children who entered care in 2019 were teenagers, often with complex needs. The law as it stands means that some of those children are not entitled to care. We, like 10,700 others believe that they should be, and will continue to advocate for their rights through our KeepCaringto18 campaign." 
Thank you to everyone who has supported our campaign - we couldn't do this without your support.