Bringing together the cross-sector expertise of partners in the arts, social care and education sectors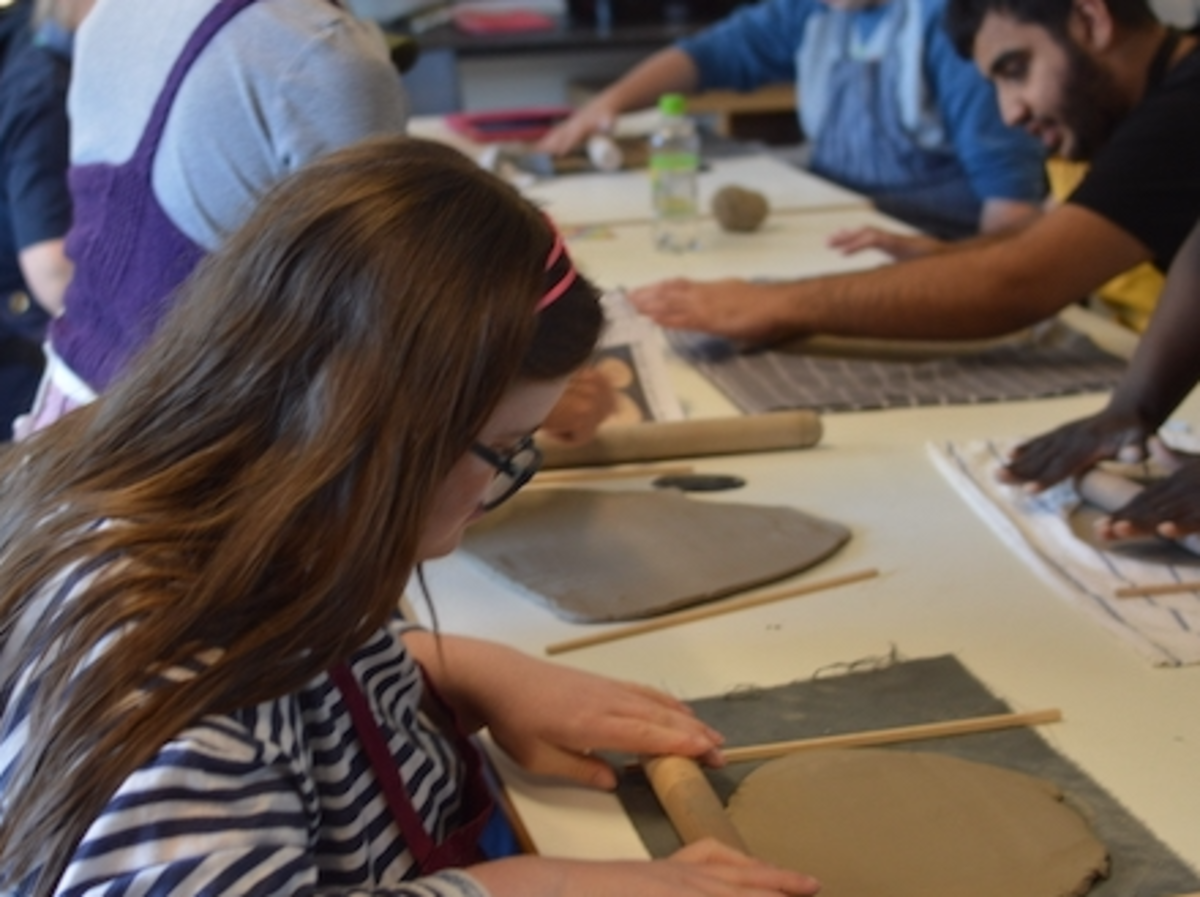 Artists Laura and Mei Yuk from The Turnpike gallery have been working with a group of students every Thursday as part of the Making of Us project at Bridge College. Since January, the group has been meeting every week and have gained huge mutual respect and learned a lot from each other. 
"Making of Us is a professional development programme supporting 16 mid-career socially engaged artists who live and work in Greater Manchester. Bringing together the cross-sector expertise of partners in the arts, social care and education sectors, Making of Us has initiated mutual learning opportunities and new ways of collaborating with a focus on artists engaging young people."
Mei Yuk says, "I am an artist and writer. I was born in Hong Kong and have lived in Manchester for over twenty years. I believe art and wellbeing go together. I like to use art and words to express my thoughts, things that are important to me and the wider world. I use different things to make art, including newspapers, felt, chalk, wood, metal, or recycled materials. It all depends on the themes, the audience, and the venue. I also write poetry, short fiction and plays. My work has been shown in the UK and overseas."
Laura says, "I am a Manchester-based ceramicist, specialising in pottery for mental health and wellbeing. I bring a playful, experimental approach to the material process and often integrate traditional ceramic practice with new techniques.
Currently, I am undertaking a 'creative share' residency, working with a group of ceramicists at Pure Innovations to share ideas and processes. I am the ceramics coordinator at arts, and wellbeing charity Start Inspiring Minds and lecture on the arts and wellbeing program at Manchester Metropolitan University."
The project has been student-led, which was brilliant, and everyone's ideas were taken on board throughout the sessions. At the beginning of the project, students designed and made a plate from clay based on the theme, 'hopes and dreams for 2022'. Learners have also been working with knitting yarn and other natural materials to inspire them to create. Everyone involved has really enjoyed taking part.
Mei Yuk says, "They haven't just been learning artistic skills, they've been learning life skills as well." 
Student, Hussein said he really liked the project and liked working with clay.
Tutor Elizabeth says, "This is a fantastic learning opportunity for students to work with artists on such a creative project using materials and equipment that they haven't used before."
An exhibition is taking place in college to display the variety of artwork created.
Bridge College has collaborated with the Making of Us project previously – you can read about it here.