Bridge students' Easter themed cakes and decorations for competition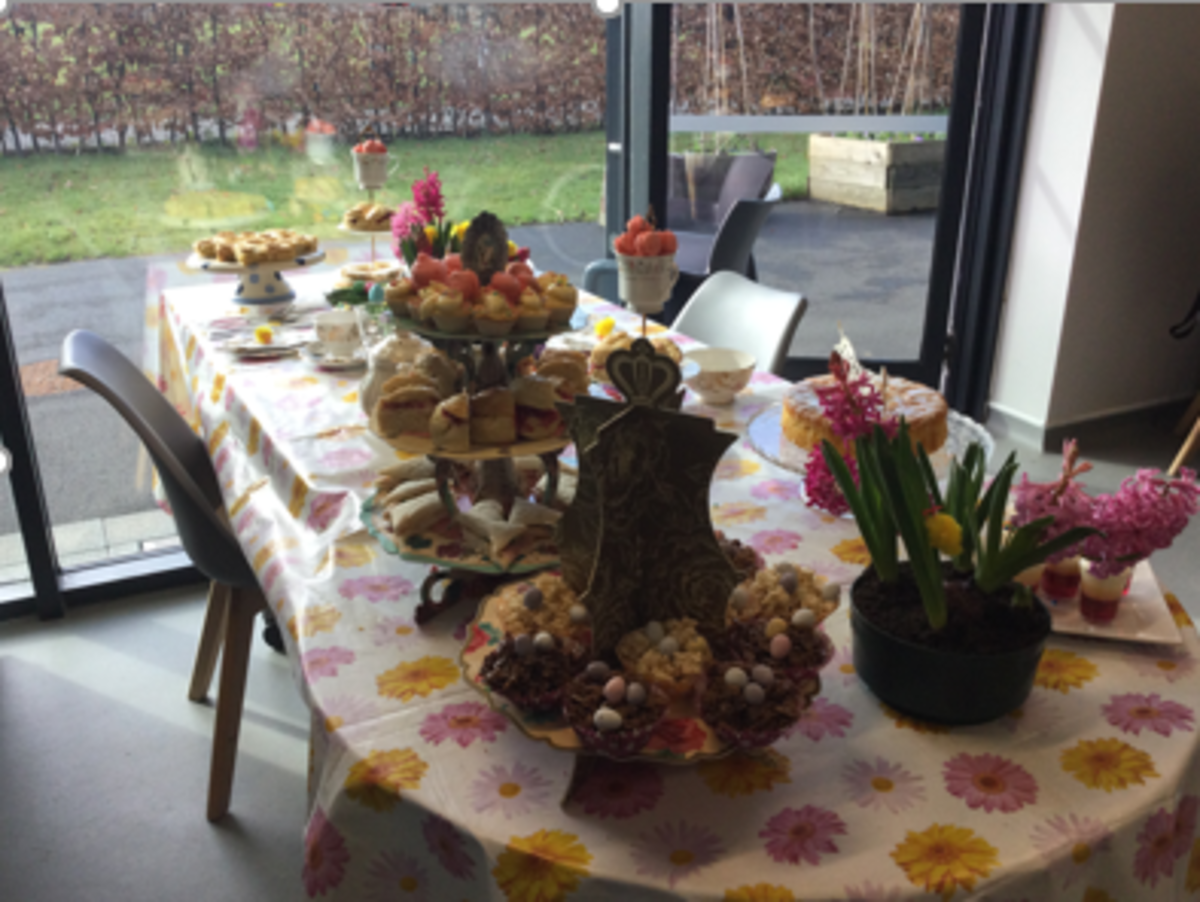 Students across Bridge College took part in a hospitality skills competition last week. The task was to set up a table for an Easter-themed afternoon tea for two. The competition tested the competitor's knowledge and skills in health and safety, accountability for events and creativity in designing a themed event.
Students across the college were involved with baking cakes and making decorations. Katherine, a tutor at Bridge College, made cakes in her own time and catering sessions, Katherine used jam that was made by students using fruits collected in their horticulture sessions.
Natasha represented Group 6, Natasha was able to demonstrate:
How she selected appropriate table decorations for the theme.
Laid the table using appropriate cutlery for an afternoon tea for two people.
Presented the afternoon table.
Stated her reasoning for the choice of tableware and decoration.
Cleared away equipment and cleaned down the work area, ready for the presentation.
The completion judges are from industry and further education and will access each entry, announcing the winners on 5 March. Good luck, Natasha and the rest of team Bridge!