Bridge College students designing tote bags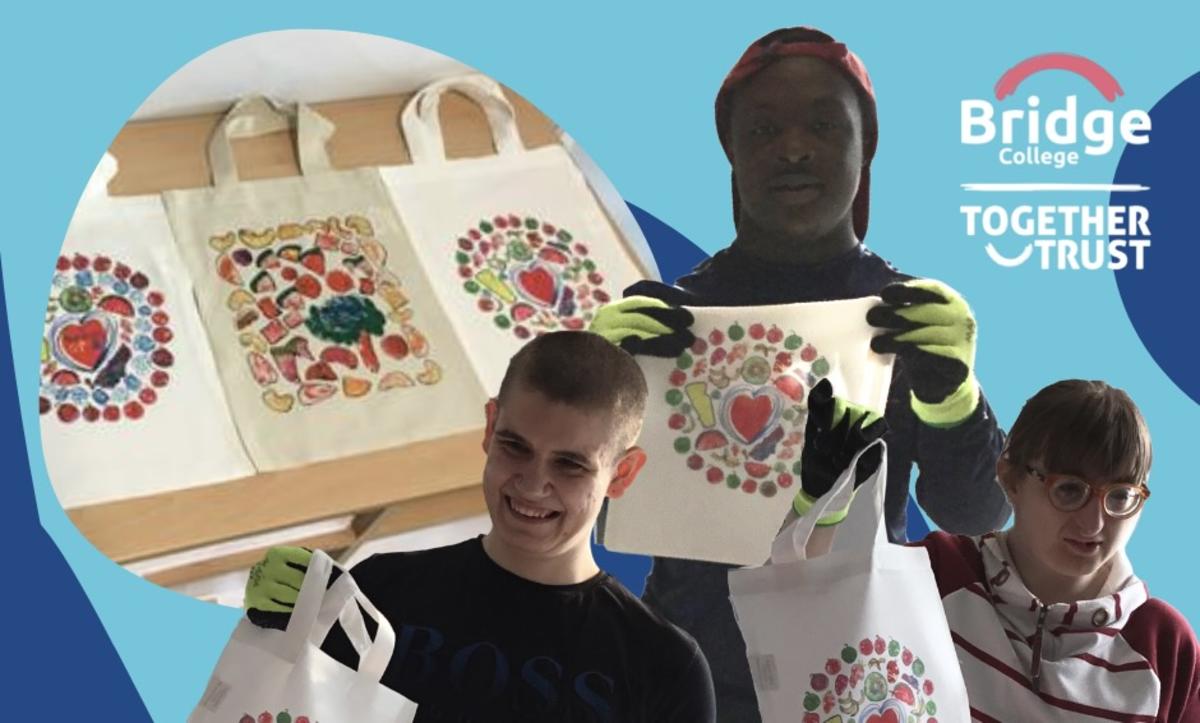 Students at one of our specialist schools, Bridge College, have been designing and selling food-themed tote bags within the college as their first major print project of the academic year, thanks to funding from the Karten Network.
The main focus of the project was designing and making a product the students felt other people would buy, so they agreed on an item that is not only practical but eco-friendly – tote bags. The design theme was fruit and vegetables and aims to encourage a healthy lifestyle. Interestingly, the fruit used in the design process was delivered by B.J.Lowery's, Bridge College's food supplier, and the students were happy to gift them a tote bag as a 'thank you for providing inspiration and being great suppliers to the college.
Thanks to the project, students have had the opportunity to engage with the art of graphic design and develop skills such as fine and gross motor skills, colour and shape recognition, hazard recognition and reaction.
Apart from designing tote bags, students have been producing Christmas cards and wrapping paper which will be sold within the college and to parents at Bridge College's virtual Christmas fair.
In the new year, our learners are planning to design mugs with Braille, and Boardmaker symbolised messages on, personalised water bottles and personalised T-shirts for college leavers.