Bridge College Parent/Carer Forum - Mental Wellness and Wellbeing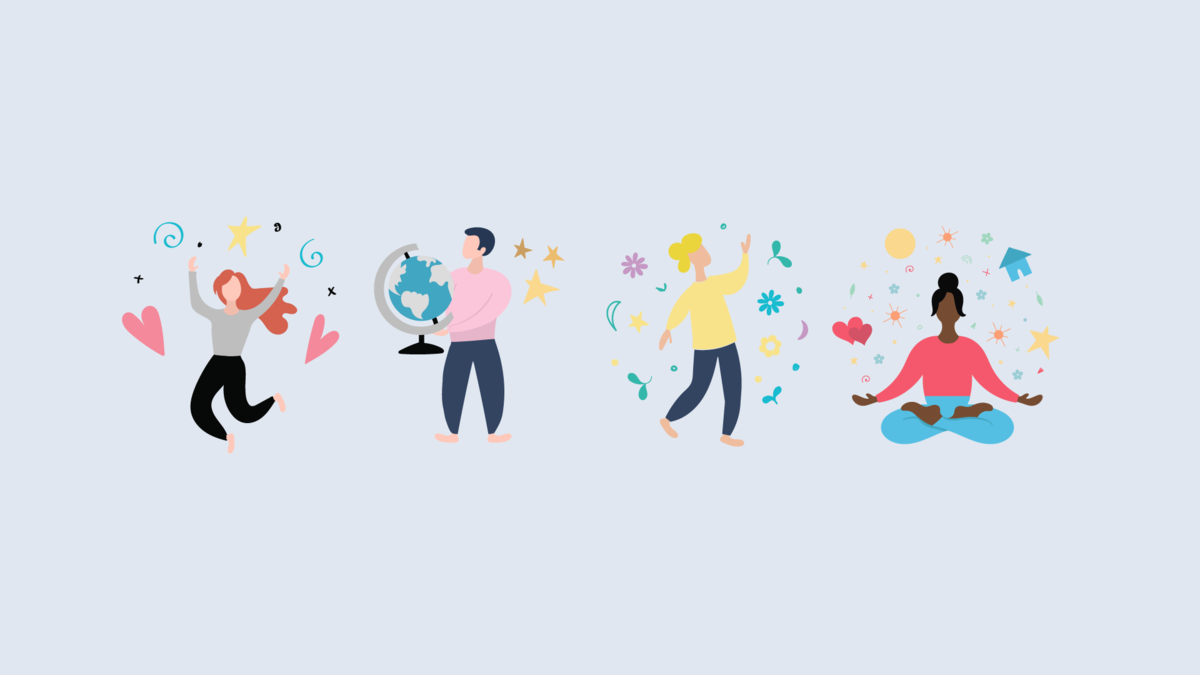 At Bridge College we love to catch up with the parents/carers of our students. During this unprecedented time, we understand that sometimes we need to take some time out to focus on our mental wellness and wellbeing. Parents/carers were invited to come along to our virtual forum on 3rd March to do just that and to also use the opportunity to meet each other.
The aim of the event was to talk about mental wellness and wellbeing and what that means to us as individuals and as a community. Andrew, Bridge College's lead nurse, led a great presentation on how we can support our wellbeing during these tricky times. 
Andrew began by talking about how he encourages everyone to work on their mental health and wellbeing. He demonstrated how people can present themselves in different ways depending on the environment. He reiterated how it's okay to show your authentic self sometimes. If you hold back all the time it could have an impact on your mental health. Andrew inspired the parents/carers to "connect with the real you!" 
What does mental wellness mean to you? 
The participants talked about when they felt a moment of mental wellbeing and wellness. They spoke about holidays, social contact, spending time outside and being able to connect with family. Taking the time to think about your mental wellness can be the first step to better wellbeing. Andrew then asked, 
"Why is it, when you're a carer, it is hard to achieve wellbeing?" 
One participant summed it up really well, 
"You are always concerned about your young person. There is always someone else to think about first. You're constantly thinking about the future which is stressful. Your mental wellbeing is always being challenged. The stress and always being on the go fighting their corner wears you down. It's definitely hard."
Some stats - The size of the problem for carers
Those providing fewer hours of adult care report higher levels of mental wellness. 
Children and young people: 
2020 - 1 in 6 of all children had a mental health need! 
SEN children; 3 in 5 have a mental health need. 
Autistic adolescents; 7 in 10 will have a mental health need.
Andrew spoke about how the pandemic has impacted on people's wellbeing and encouraged those attending to think about what they have lost, 
Loss of routine
Loss of structure
Loss of friendship 
Loss of opportunity
Loss of freedom 
All this loss has an impact on our mental wellbeing. Andrew spoke about the need to look back and think about any of the good things that have come out this last year which could include:
Spending more time with immediate family
Slowing down and taking time to take stock.
Realising it's okay to not be okay! 
If anything, this loss and strange period of time has given some people, time to take stock and work out what we can leave behind and move on. Acknowledging we've had a bereavement of what life was like before can help us to move forward. 
5 steps to wellbeing:
Connect with other people – good relationships are important for your mental wellbeing. 
Be physically active - Being active is not only great for your physical health and fitness. Evidence also shows it can also improve your mental wellbeing.
Learn new skills – research shows that learning new skills can also improve your mental wellbeing and help you build a sense of purpose. 
Give to others – research suggests that acts of giving and kindness can help improve your mental wellbeing. Can help you connect with other people and give you a feeling of purpose and self-worth.
Pay attention to the present moment (mindfulness) – paying more attention to the present moment can improve your mental wellbeing. This includes your thoughts and feelings, your body and the world around you. Try breathing, something we all forget. 
Bridge College will also be hosting further parent /carer drop events. The first session is on 24th March 10am-11.30am. Please contact admin@bridgecollege.ac.uk for further details. 
A huge thank you to all the parents and carers that attended. If you'd like some further support: