Bridge College learners took part in the GreaterSport Indoor British Rowing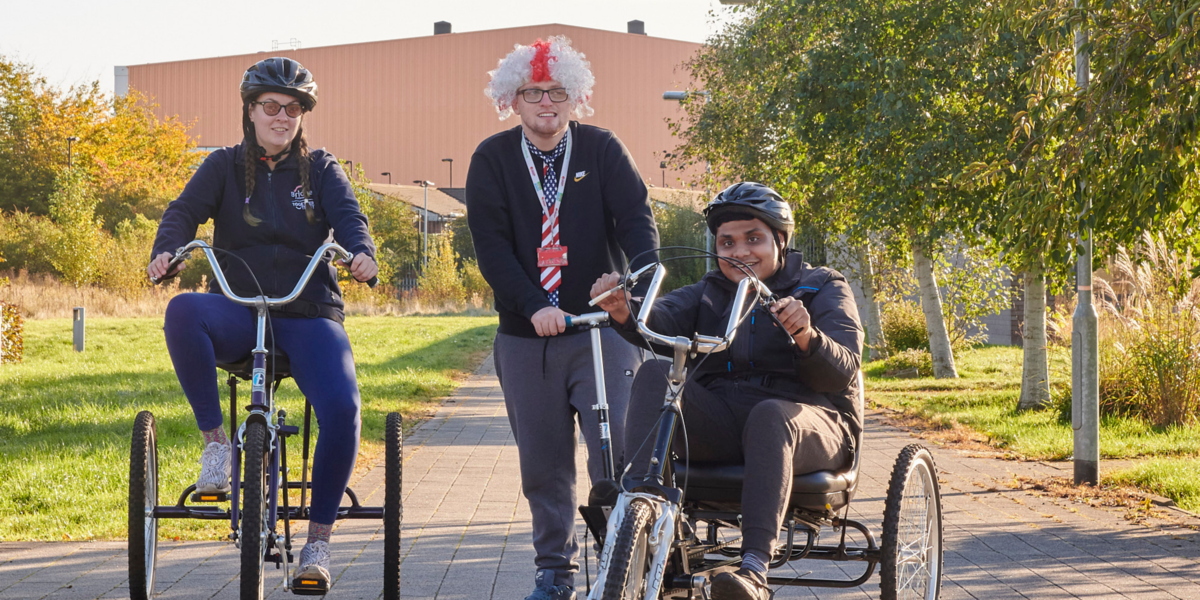 Bridge College learners had a fantastic opportunity to take part in the GreaterSport Indoor British Rowing event in Manchester. We are all incredibly proud of everyone that took part, especially as it was their first time trying indoor rowing. Students even surprised themselves by winning the Further Education team relay.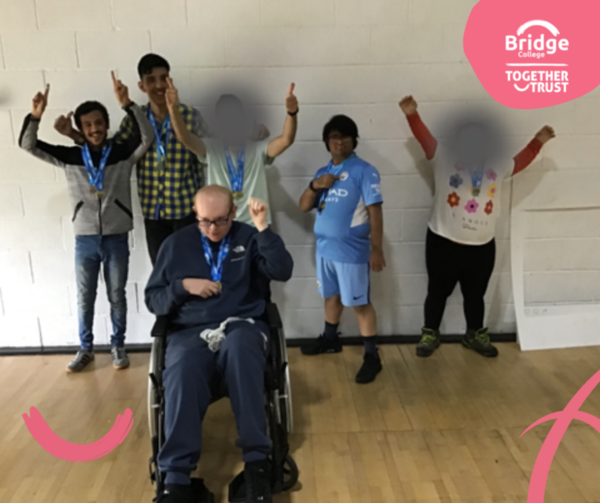 The day involved learning lots of new skills and trying new things. Students were excited to take part but also a little anxious. Learner 'A' particularly struggled to access the hall to watch the other students participating due to the noises from the rowing machines. The event hosts, Greater Sport, were fantastic. To help 'A' take part, they sourced some ear defenders which really helped dull the noise. Once 'A' had ear defenders and accessed the rowing machines, he absolutely loved trying out indoor rowing. He started his race and was in second place then with 10 seconds to go, he hurtled to the finish line and won! We are so proud of him.
The event was fully accessible so everyone could join in. The rowing machines had a bar removed so wheelchair users could access them. This was fantastic for Connor who really enjoyed the opportunity to try rowing.
Every single student that participated had such a wonderful time during the event. Bridge College are talking to British Rowing and to GreaterSport about the possibility of future events and even getting some rowing machines to have in college.
"After A. won his race, he smiled so much for the rest of the day! We would like to say thank you to GreaterSport for helping us create a quiet area for lunch and just being so kind and helpful on the day. You all really made the experience one to remember."
At the event, we really liked the fact that the rowing machines were linked to a screen which showed the rowers in action and tracked their progress. It was great that the students could watch their boats moving and see their position in the race. 
Bridge College's goal is to enhance health, fitness levels and engagement among our students and feel this event achieved this and more. 
Jess from GreaterSport said:
"Your continuation of participating in rowing as an activity post event is exactly what we aim to do with the School Games competitions."
Bridge College student Humzah said:
"It helped to improve muscles and was fun to watch the boats on the screen."
Bridge College student Jamal said:
"We got to show good teamwork and I had a really good day."
Bridge College student Jodi W, said:
"It was so much fun and something different."
We can't wait for the next event! If you or your young person would like to find out more about indoor rowing and how to get involved, please see below:
GreaterSport is a Greater Manchester charity with a clear purpose to Change Lives Together through movement, physical activity, and sport.
British Rowing is the governing body for the sport of rowing (both indoor rowing and rowing on water). We are committed to ensuring that the sport continues to thrive from the grassroots right up to winning medals at the Olympic and Paralympic Games.