Bridge College celebrates Chinese New Year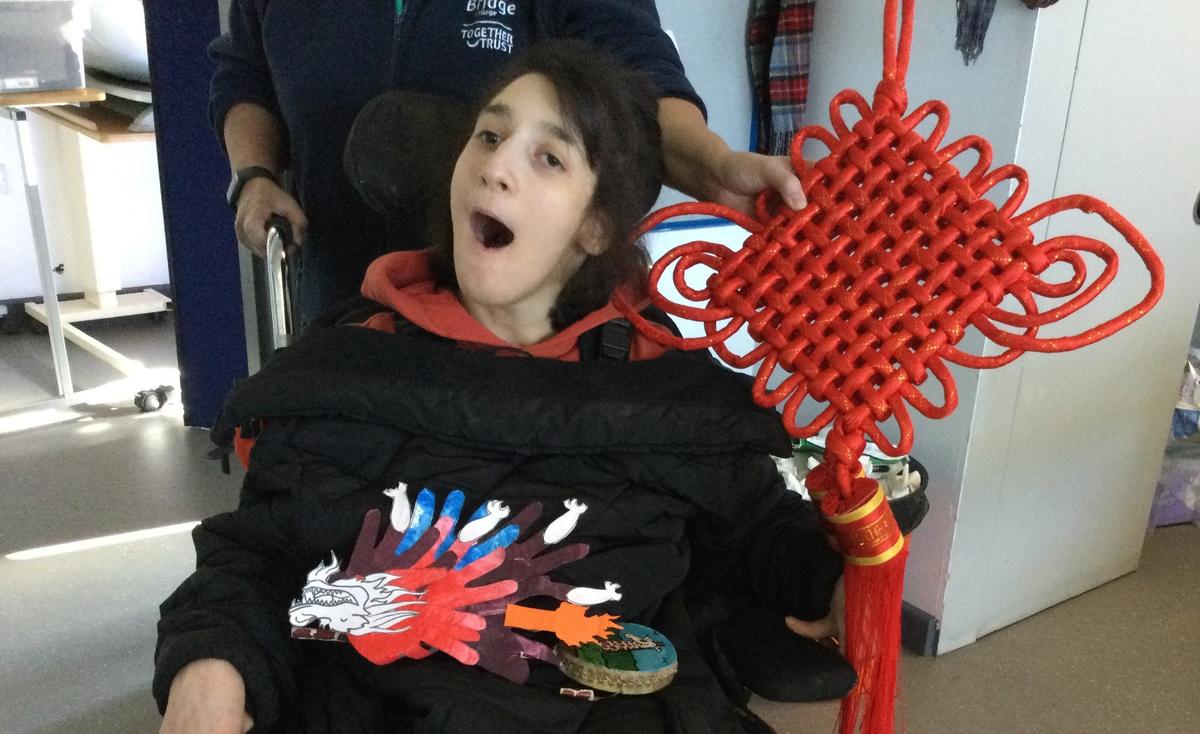 2021 is a year of the Ox, starting from 12 February 2021 (Chinese Lunar New Year Day) and lasts until 31 January 2022. The new year, also known in China as the Spring Festival, is marked by the lunisolar Chinese calendar. This means the date changes from year to year.
To celebrate Chinese New Year, Bridge College students spent the week finding out about Chinese culture, traditions and Pangu (a being in mythology). 
The students enjoyed making the dragon's head, choosing their instruments and dancing around the outside of the college. There was a brilliant and noisy atmosphere and we were joined by a couple of students, David and Mackenzie, who were excellent drummers. 
One of the young people, Mani, decided that he was "a fierce dragon" and took on the role of head of the procession very seriously. 
Thank you to everyone who joined in and a particular mention to Francisco and Neil for their fabulous costumes.