Bridge Bake Off 2023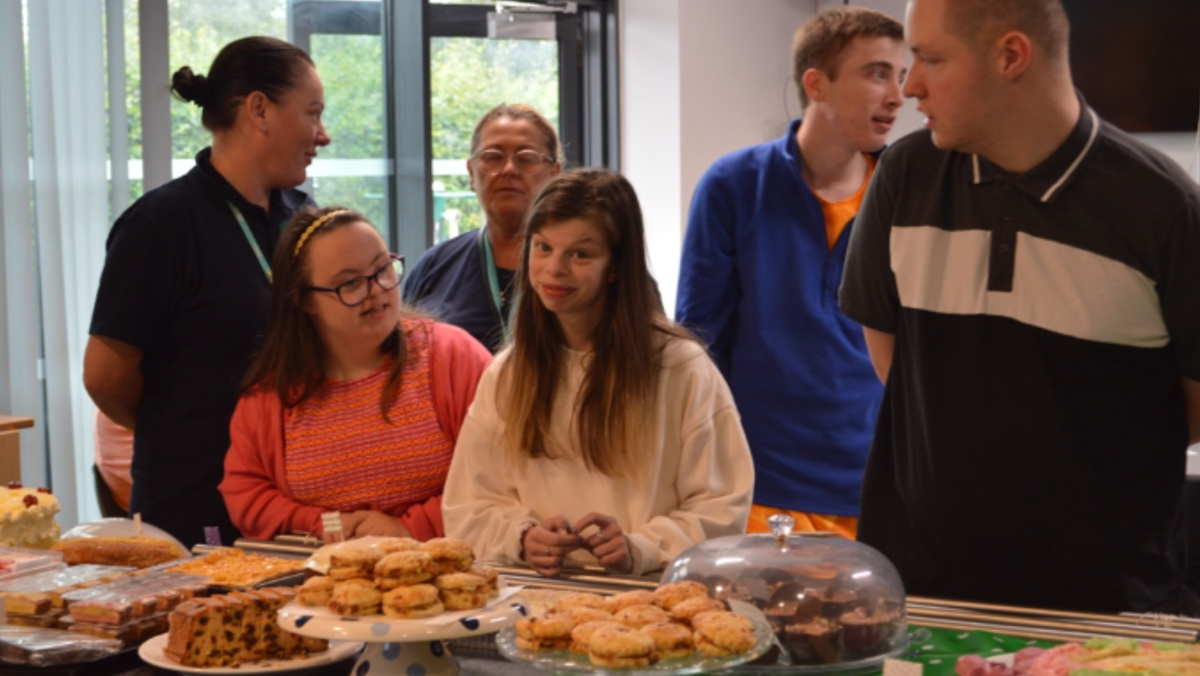 In a delightful gathering at the bustling Bridge College Café, the Bridge College community, came together to participate in the highly anticipated event of the year: Bridge Bake Off 2023.
The tasty creations were lovingly crafted, not just for the joy of baking but with the purpose of raising funds for the Macmillan Coffee Morning.
Amidst an atmosphere filled with anticipation, ten exquisite cakes took centre stage, awaiting judgment. Our esteemed panel of judges consisted of none other than Jeremy Swinn, Principal, and Claire Reilly, Receptionist. Despite their excitement, they approached their roles as judges with the utmost seriousness.
Jeremy and Claire assumed the challenging task of meticulously evaluating each cake, awarding scores based on appearance, texture, and taste. After careful consideration and a thorough tasting session, the champion emerged.
The coveted title of Bridge Bake Off 2023 winner was claimed by none other than Louise Thompson, Bridge's very own Finance Administration Officer. Louise was honoured with the winner's apron and a gleaming trophy to commemorate her culinary triumph.
As the presentation concluded, eager students who had patiently awaited their chance finally indulged in the mouthwatering cakes, eager to see if their taste buds agreed with the judges' decision. It was a fun morning filled with team spirit and most importantly, Bridge Bake Off 2023 proved to be a resounding success raising a remarkable amount of £112 for Macmillan.
Susan Shelmerdine, Technician Facilitator who organised the event said,
"I would like to thank everyone who baked and donated for such a great cause, and congratulations to Louise,our 2023 champion."
Claire, one of the judges said,
"It was a very hard decision, they were all delicious and such a variation. I had to go in for seconds just to be sure!"
Winner, Louise Thompson said,
"'I was very surprised to win as all the bakes were amazing!'"
Jeremy, the Principal said, 
It was a well-organised event by the students and it's a good perk of the job trying the cakes!
To find out more about Macmillan visit: https://coffee.macmillan.org.uk/