Bikers in rabbit ears deliver Easter Eggs to the Together Trust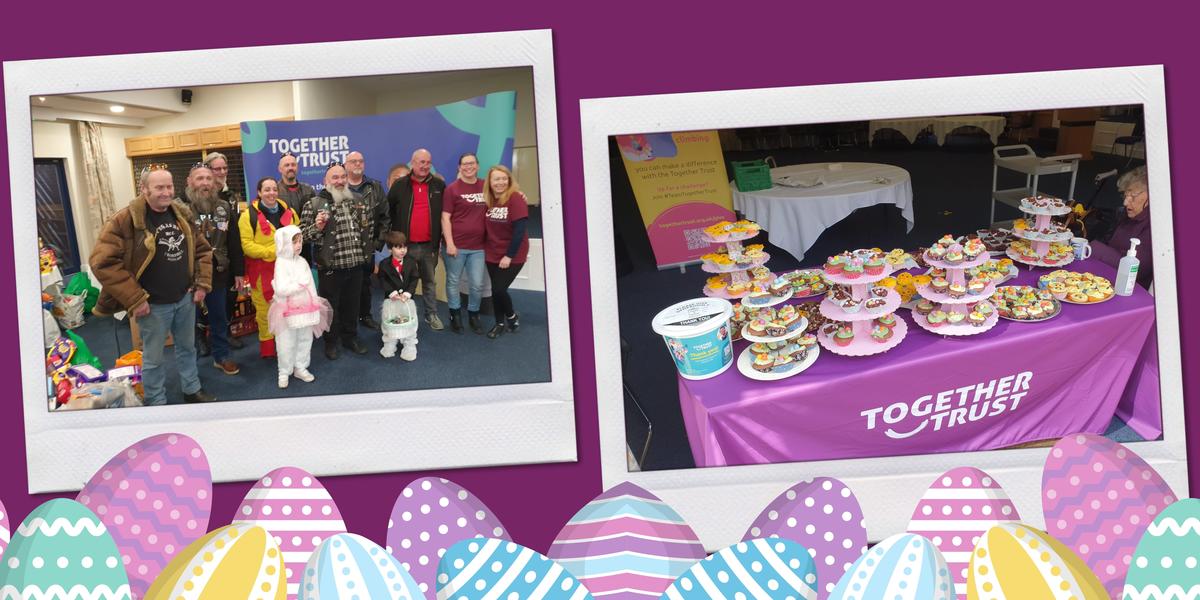 We warmly welcomed Roughley's Bikers at our Cheadle Campus on Sunday, 3 April 2022, for the annual Easter treats delivery.
Hundreds of bikers roared into the Together Trust campus on Schools Hill to gift over 1,400 treats and toiletries, sweets, and soft toys to the children we support.
Roughley's Bikers enjoyed meeting the young people over a cup of tea and cake and raised £300 on the day from donations made in collection buckets and in exchange for teas, coffees, and cakes.
The event was also supported by a fantastic group of charity volunteers, one of which generously baked cakes for the bikers in exchange for donations, which she has been doing at every Roughley's drop off event for over a decade. 
The Roughely's Bikers Easter Egg Drop has been running for over 20 years and is one of the most exciting events for our charity and the people we support.
"We can never thank the Roughley's Bikers enough for their support of our young people at key times of the year. Their generosity is overwhelming, and the events never fail to bring joy and excitement to hundreds of vulnerable people and families supported by the Together Trust. We look forward to welcoming the bikers back at Christmas!"
Lucy Sawdon-Molloy, Head of Fundraising at the Together Trust