Beauty day at Ashcroft College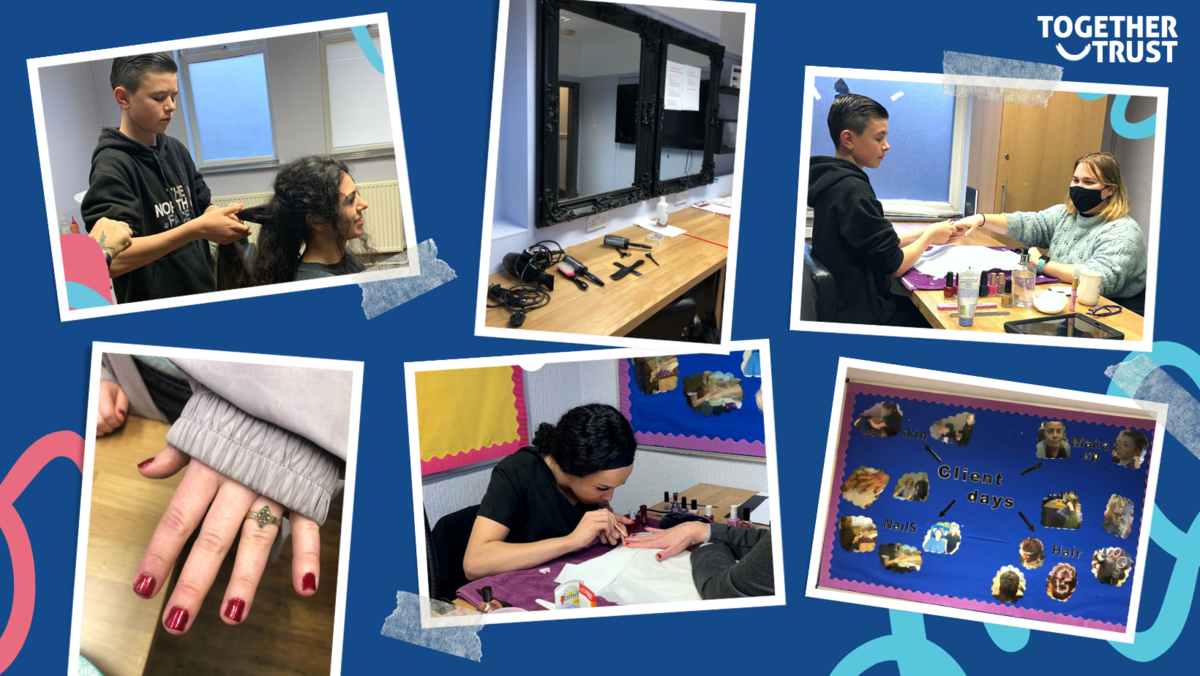 In November, students at Ashcroft College organised a 'Client day', which takes place every term and aims to support our learners, working towards their Hair and Beauty BTEC Level 1 qualification. The young people invited all the Together Trust colleagues to take part and get treated with a day at the college salon. Clients had the opportunity to choose from a range of beauty treatments the students have been learning about throughout the term, including hairstyling, nails and facials.
Students experienced the normal day-to-day running of a beauty salon and engaged with customers. Our learners demonstrated the latest beauty and hair styling techniques and delivered excellent customer service. One of our young people hopes to work at a hair salon or barbershop one day due to their passion for hairstyling.
Not only did the 'Client day' help the students to improve their skills, techniques and knowledge in the hair and beauty sector, but it also developed their interpersonal, organisational and communication skills.
"Client days are an integral part of the learning and development of our BTEC learners. It gives them the opportunity to showcase their hair and beauty skills and improve their communication, organisation and build resilience. This allows them to experience a professional setting where they need to be mature and be part of a team. The hair and beauty team are a credit to the college and have taken pride consistently in their own development and learning."
Ailsa McDougall, Assistant Pastoral Lead
Well done to the students and staff members at Ashcroft College!