Autistic students make mocktails and pizzas at a restaurant's masterclass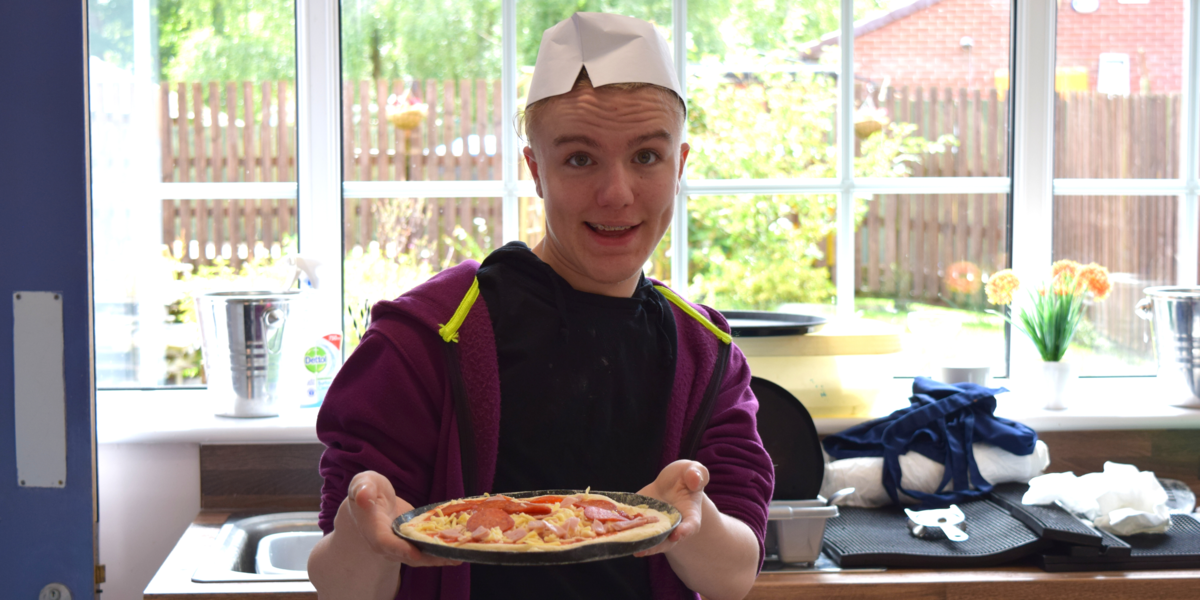 Enthusiastic professionals from the premium restaurant chain Gusto spent a day at Inscape House School last week to teach autistic students real-world skills in the hospitality sector.
Over 15 young people experienced first-hand what it's like working as waiting staff, as well as how to make flavourful mocktails. In addition to getting a taster on bartending and serving, the young people donned their chef's hats and aprons and learned to make their own pizza.
"I enjoyed learning new skills and how to do different jobs in a restaurant but making the pizza was my favourite." - Alex, 18
"Making the mocktails was very fun, especially shaking them up." - Alice, 12
"I enjoy cooking, I am going to college to do a catering course, as I would like to become a chef one day, so I had a lot of fun today learning about hospitality." - Cameron, 18
Mikey Rice, Restaurant Manager at Gusto in Cheadle Hulme, who has dyslexia, believes that the hospitality industry is great for building up confidence and social skills, particularly for those with learning difficulties. He shares:
"I fully enjoyed every minute of today's training with the students. My biggest passion is to get into schools and settings like Inscape House School and show children that there is a space for every single one of us in the hospitality sector."
Francesca Barber, who works at the branch in Didsbury, added:
"It was great to see the young people enjoy the workshops. At Gusto, we work with quite a few people that have disabilities. For example, I have a colleague who has ADHD and autism. At first, he was anxious but he grew into the team and it's really nice to see him progress."
The Gusto team is planning to run weekly workshops for our students later in the year and help prepare them for independent employment in the hospitality industry.