Worsley man takes up the 2.6 Challenge to raise funds for the Together Trust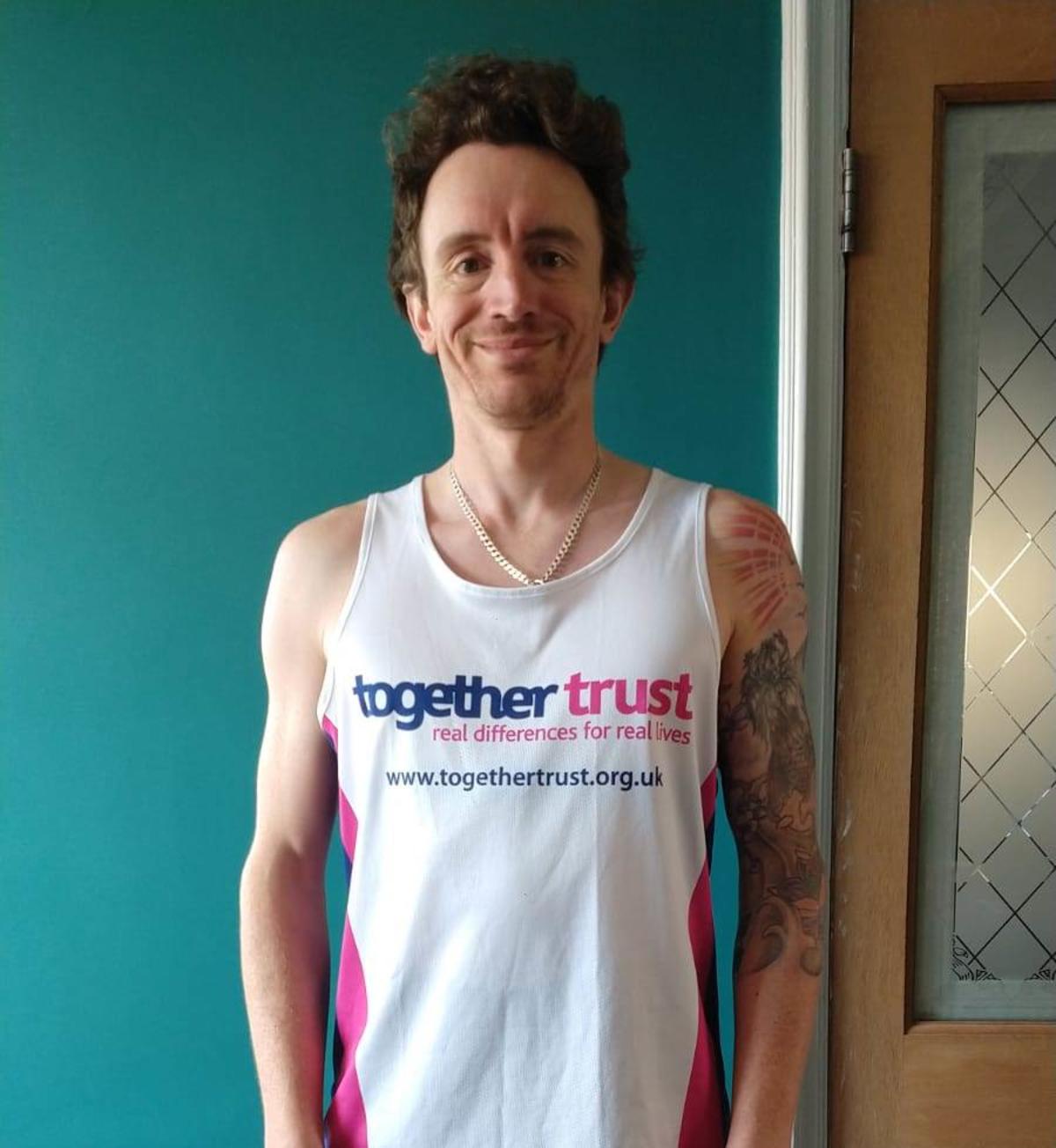 Worsley resident Oliver Hague is backing the Greater Manchester based charity the Together Trust this week by taking part in the 2.6 Challenge.
Oliver is a marketer and analyst for Brunel International, a corporate supporter of the Together Trust. Last year students for the charities Inscape House School visited Brunel's offices in Manchester to carry out work experience.
Oliver said: "I was really impressed with the young people from Inscape and after meeting them I took the time to find out more about the Together Trust, and that inspired me to try and support the great work that they do.  
"I've done long distance running in the past so I decided that I'd apply to run my first London Marathon and raise money for the charity. I was delighted when my application was accepted and started training right away. Sadly Covid-19 intervened and the marathon was cancelled, but then I heard about the 2.6 Challenge and I realised I still had a chance to raise money for the Together Trust."
The 2.6 Challenge is a response to the wave of cancellations of mass-participation sports events, across the UK, as a result of the Covid-19 crisis. Some of the organisers of these events have come together to create the 2.6 Challenge in a bid to support charities and help them raise vital funds during this difficult period.
The campaign was launched on Sunday 26 April, which would have been the day of the 40th London Marathon. The public is being asked to dream up an activity based around the numbers 2.6 or 26 and fundraise or donate to the charity of their choice.
Oliver said: "I'm using my daily exercise period to run 10km a day for 6 days in a row. To ensure I can maintain appropriate social distancing I'm running very early in the morning when the streets are extra quiet. I'm aiming to complete the challenge by this Friday and at the end of each day's run I'm filming a short update on my progress. 
"It's great to still be able to support the Together Trust like this. They're a fantastic charity. They look after children, young adults, people with mental health issues, people with autism and people with disabilities. The work they do is vital and they really need our help and support. I really hope people will decide to follow me on this adventure and donate to such an important local cause."
Lilly Preston, Community and Events Fundraiser at the Together Trust, said: "Everyone here is so impressed by Oliver's determination not to allow the coronavirus to stop him from supporting us at the Together Trust. It was fantastic that he was prepared to run the London Marathon to support our services, but in taking up the 2.6 Challenge on our behalf he really is going the extra mile to help us.
"It's often been said that difficult times can bring out the best in people and I think Oliver is proving that's definitely true. We'll be keeping everyone up-to-date on his progress on our social media channels and cheering him on with every step!" 
END
Notes for Editors:
Pictures: Oliver Hague
About the Together Trust
Since 1870 the Together Trust has been providing life-changing care, support and education services in the North West of England. The charity works to challenge the negative perceptions and missed opportunities that people with disabilities, autism or complex needs and care experienced people face in society. With a team of over 900 dedicated people, they work flat out to create a society where people are valued within their communities.
Find out more about the Together Trust on our website www.togethertrust.org.uk
Follow us on Twitter and Facebook and use #TogetherTrust.
Further information
For further information please email Alfred Searls at the Together Trust at: Alfred.Searls@togethertrust.org.uk