Leading North West disability charity welcomes new Chair of Trustees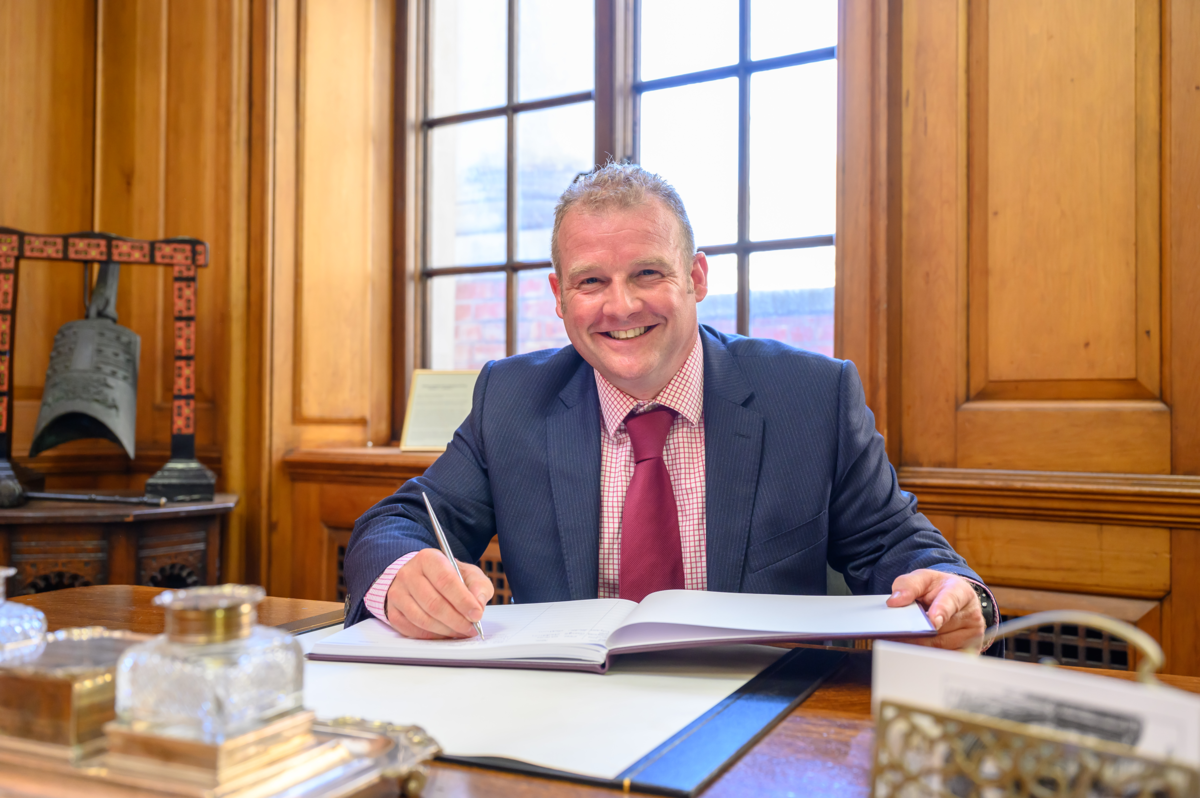 24 November 2021 - 9:00am
Leading North West disability charity the Together Trust is delighted to welcome Giles Gaddum as their new chair of trustees. 
The Cheshire based business owner is the fifth member of the Gaddum family to serve on the board of the Together Trust.
The family have supported the charity since 1902 when Henry Theodore Gaddum took the position of trustee. His son Harry followed in his father's footsteps and in 1920 he became the first member of the family to chair the board.
The Together Trust was first established in Manchester in 1870. It now cares for and champions the rights, needs and ambitions of looked-after children and people with disabilities, autism and mental health differences. Every year they support thousands of children, young people and adults to lead happy, fulfilled lives. 
Giles Gaddum said: "My family has supported the Together Trust since its earliest days, and it is a huge privilege to follow in their footsteps as Chair. 
It is an exciting time to be part of this pioneering organisation, as we build on our rich heritage of supporting children, young people and families. The charity is simply brilliant at what it does, and I am proud to lead it in this new chapter."
Mark Lee, Chief Executive of the Together Trust, said: "Giles has made an enormous and valued contribution to the Together Trust for many years, and we're delighted that he has been appointed as Chair of Trustees. 
The work the Together Trust does is as vital now as it has ever been, with many families and young people struggling with the impact of the pandemic.
I am thrilled that Giles has agreed to lead our board of trustees and look forward to his leadership in approaching these challenges with clear vision and ambition."   
ENDS 
Notes to editors:  
Pictures:   
About the Together Trust 
Since 1870 the Together Trust has been providing life-changing care, support and education services in the North West of England. The charity works to challenge the negative perceptions and missed opportunities that people with disabilities, autism or complex needs and care experienced people face in society. With a team of over 900 dedicated people, they work flat out to create a society where people are valued within their communities. 
Find out more about the Together Trust on our website www.togethertrust.org.uk  
Follow us on Twitter and Facebook and use #TogetherTrust. 
About Giles Gaddum
Giles is currently acting chair of the Board of Trustees and will be appointed on Friday 26 November. He is also the Chair of the governing body at the Together Trust's Inscape House School. He runs his own tree felling and dry-stone walling company, is a school governor and trustee of several charities.
Further information
For further information please contact Camilla James at Together Trust on 07818 407786 or email camilla.james@togethertrust.org.uk