Inscape House School student wins creative writing award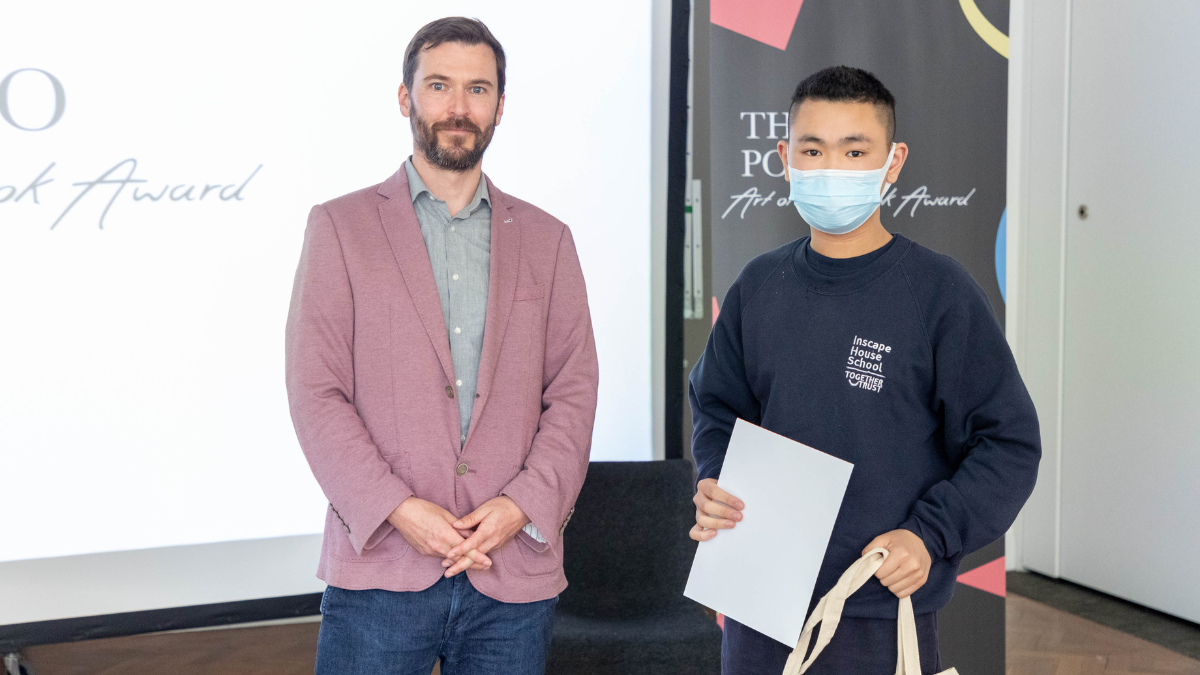 A student's creativity and storytelling skills were among those honoured in this year's Portico Library Sadie Massey Awards at a ceremony in Manchester Central Library earlier this month.
Leo Ye, a student at Inscape House School, was awarded "Most Creative Use of Form" and received a special mention in the Art of the Book Award category, in which participants were tasked with creating a book using art and words to tell their story.
Leo's entry stood out as he created a detailed Wikipedia page about his life, about which this year's judge, Oliver East, commented: 
"Extensive life story told in a creative manner. In-depth with lots of interesting details. The work of a skilled storyteller with keen attention to detail."
The awards are named after Glasgow-born Sadie Massey and her desire to encourage a life-long love of reading and writing in young people from all backgrounds. While living in Manchester, Sadie and her husband Alex began helping disadvantaged children through various charities. This desire to give opportunities to all young people is continued through the Portico Sadie Massey Awards – an inclusive competition designed to encourage students at SEND schools and PRU settings to engage with the life-changing power of creation and expression.
"There aren't many competitions that are inclusive and accessible for all learners, and so we really appreciate it!"
Alanna Cryer, Phase Leader at Inscape House School
Congratulations to Leo and all the other students who took part in the competition.